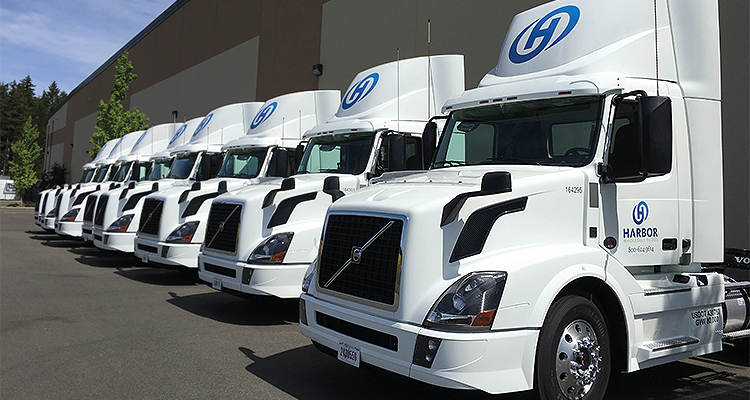 Recognizing that no business is an island is the key to longevity at Harbor Foods
Harbor Foods was founded a century ago in 1923, by the great grandfather of Justin Erickson, in the small town of Aberdeen, Washington. He immigrated from Sweden, and made his way across the States, working in logging camps. He finally settled in Aberdeen and began a small produce distribution business with a partner. "They distributed butter, eggs and cheese to restaurants, stores, and logging camps in the Grays Harbor County area of Washington State, that is where the name Harbor comes from," shares Justin Erickson, the CEO. "They kept it as a small mom-and-pop business for several decades and expanded grocery lines. However, around the 80s, my grandfather, dad, and uncle got involved in the business when they saw the industry shift, as larger supermarkets came to town. The small neighborhood grocers became what we know as convenience stores, and gas stations replaced service bays in their locations with convenience grocery products, and we were well positioned as a company to serve both of those growing markets," shares Justin.
It was through this journey that Harbor Foods was able to pinpoint its niche, servicing the small, independent convenience customers. Justin became involved with the business in the late 90s. "I did pretty much every job in the business, and in the early 2000s, we started acquiring other distributors around the Pacific Northwest region of the country and expanded our footprint throughout Washington into Oregon, and we really started to grow from there. I became CEO in 2007. I had a strong desire to diversify the business beyond convenience store distribution and into foodservice."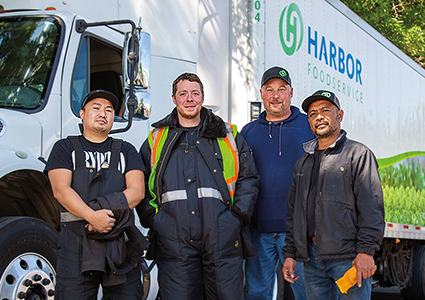 Competitive edge
The company took on major restaurant chains, such as Subway, in 2015. "We serviced their locations in the Northwest, and in 2019, we acquired a division of Food Services of America in Seattle. We bought the Seattle division because the Federal Trade Commission stepped in, and said US Foods was not allowed to purchase the facility, because there wouldn't be enough competition in Seattle. This gave us a chance to catapult forward, and do food service in a big way. It was also around the time that Monica started."
Monica McCombs, who is also part of the discussion, is the business' Chief Supply Chain Officer. After careful consideration, the company decided a supply chain executive would be highly beneficial to assist leveraging the buying power of the organization. "I started my career out with Safeway's Denver division as an auditor, where I grew very quickly in my career. I was the youngest female VP, but after a while I needed a fresh change. Then I decided to move to a family business, and went to work for a family-owned food distributor in Phoenix as their chief supply chain officer, where I had the opportunity to have a greater say in the operation.
"Following that, one of my former employees knew a board member for Harbor Foods, and heard that they were going to be acquiring a food service distributor. This led to my first conversation with Justin. He is a very dynamic individual and hearing his plans for the growth of the organization gave me a sense that this would be a fantastic chance to experience both sides of the business. I could come into an organization with a great culture and make a mark in a significant way," shares Monica.
The right fit
Justin and Monica then discuss a restructuring that took place in 2019, and how it is forging the future of Harbor Foods. "We were new in the customers' segment and wanted to showcase a novel brand under Harbor Foodservice to be targeted towards independent restaurant owners and chefs. As a result, we set it up as an independent entity for Harbor Foodservice, that is specialized for that customer segment. I didn't want to blur the lines between our operations. Our parent company, Habor Foods, has created two subsidiaries; Harbor Wholesale, which services retail stores, and Harbor Foodservice, which services restaurants."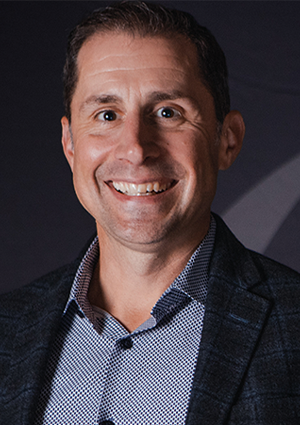 Monica references this approach as helping the company to be more focused on growing the business as a whole, rather than concentrating on day-to-day operational details. The journey has proven to be an extraordinary adjustment, and these developments have further cemented how the business selects partners to help it grow. "We are a values-driven organization, with a core set of principles. They are to be genuine, motivated, resourceful, and friendly. As a result, we look for other companies that share that common set of values. So far, it has worked. The MTC Distributing acquisition in California was a great example of that. The owner is third generation, and the company is over 100 years old, like Harbor. The owner did everything he could to make that business a great place for his team to work. He wanted to find a buyer for the business that would ensure his people were taken care of, and that would support the local community," she says.
"He was willing to help finance the acquisition and gave us a discount. We don't want to buy a company to just grab its customer base. It needs to be the right fit for our Harbor Family," Justin adds.
"One of the aspects that has made us so successful through the transition," says Monica, "is we have such a strong foundation with key employees who have been loyal and helped build the business. We have seen them grow and their business knowledge change. They've contributed to a strong foundation, and brought in exceptional talent with different skill sets, backgrounds and cultures, which can sometimes be hard to maintain. This has been a beautiful blend of a strong foundation, and new experiences to set the future."
Growth partnerships
On that note, the future looks promising for Harbor Foods, with potential to continue to grow. "We are looking at expanding our distribution operation, which will involve automation in the future. Additionally, we are considering the customers we should serve and how most efficiently to do so. I think our network is going to be a critical element over the next five years as it will continue to support the growth that we want to achieve. We'll need to figure out how to be most efficient as well. We believe transportation will also be a challenge, so we are going to be building out our capabilities in that area and looking at re-distribution for some of our suppliers," concludes Monica. Above all, Harbor Foods will continue to support other local food producers and distributors in extended geographies, ensuring that it partners with local specialists to help them grow as well.