Business with sole
Fuelled by strong values and a commitment to craftsmanship, Red Wing Shoe Company has been supplying workers with comfortable, durable footwear for more than 100 years
Red Wing Shoe Company has always had a clear, but simple purpose: to be a great organization that makes a difference in people's lives. With this purpose in mind, the firm has forged a 116-year legacy that serves as proof that Red Wing is responsible for more than just great shoes.
Founded in Minnesota in 1905, Red Wing was launched by Charles Beckman to supply workers in industries like mining, farming and logging with durable, comfortable footwear. Quality and craftsmanship set the shoes and boots apart from the start, and after proving popular with everyone from soldiers to hunters to oil field workers, Red Wing opened its first branch office and warehouse in Dallas, Texas.
By the 1940s, Red Wing was well-known as an industry pioneer, having launched steel toe footwear, sweat-proof insoles, paratrooper boots for US military forces in the Second World War, as well as recreational shoes made specifically for women. It was an image that the company embraced, using it to fuel a period of rapid growth that saw the business open its first retail store, a second factory, new office locations, and the USA's first mobile shoe truck.
Today, in 2021, Red Wing is a truly international organization with more than 2100 employees and a recognizable presence in key global oil centers, such as Aberdeen, Scotland. Distributing products in over 100 countries, the business benefits from two leather tanneries, two factories, eight warehouses, eight corporate offices, and 700 retail stores worldwide. Following recent technology upgrades, the firm now also makes use of state-of-the-art automation equipment, including auto-cutter and auto-stitcher machines.
Diversifying as it has grown, alongside Red Wing's 990 footwear styles, the company has added 590 workwear lines and 390 accessory styles – the latter of which covers items such as work gloves and safety goggles. Retailed through a host of iconic brands, including Red Wing Shoes, Irish Setter, Vasque and WORX, each Red Wing variety is purpose-built and designed specifically for certain customers, whilst remaining a natural extension of the company's purpose and a physical embodiment of the craftspeople behind each product.
Whether purchasing a Red Wing Heritage Chelsea boot, an Irish Setter hunting boot, a Vasque hiking shoe, or a WORX steel toe chukka, Red Wing customers can rest assured that their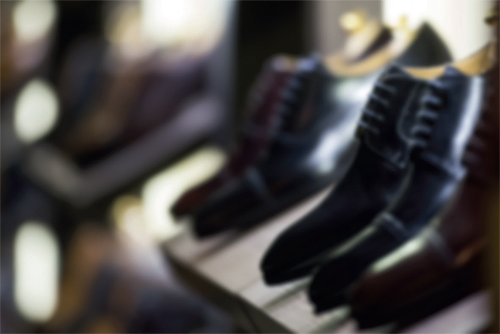 footwear has passed the company's rigorous testing procedure, ensuring that all shoes meet or exceed industry standards in terms of materials, components and finished product. Famously stringent internal testing is followed by third-party assessments in line with global standards, before finally, Red Wing shoes are put to the test by more than 3200 wear testers across the US. The result is safe, high-performing, comfortable shoes and boots, every time.
Constantly innovating, Red Wing's reputation for originality and invention continues to accompany the business in the modern day. At the beginning of the millennium, the firm launched SuperSole 2.0, a second-generation product line involving dual density construction, combining a soft, cushioned interior with a tough outer skin for all-day comfort and long-lasting durability. Later, in 2016, Allison Sweasy Gettings, great-granddaughter of former company Superintendent JR Sweasy, released Red Wing Heritage for Women – footwear inspired by the archives and crafted with timeless design.
Most recently, Red Wing teamed up with Taiwanese Instagram stars and Want Show Laundry owners Chang Wan-ji and Hsu Sho-er for a collection of 30 rare, one-off and previously unseen Red Wing boots. Part of Red Wing's Out of Fashion series, which spotlights individuals who embody the footwear company's longstanding ethos, the initiative saw the new boots auctioned and the proceeds donated to the Want Show Laundry Redefine Project, a centralized reselling platform designed specifically for Taiwanese laundromats and a key part of helping the businesses clear unpaid bills caused by unclaimed tickets.
Red Wing's willingness to give back, and the community spirit encapsulated by its involvement in the Want Show Laundry project, should come as no surprise to those who have followed the business for any length of time. The firm's Founder, Charles Beckman, was a frequent volunteer and board member in the city of Red Wing, Minnesota, and in 1955, The Red Wing Shoe Foundation was established. Focusing on furthering education, promoting the arts and sciences, enhancing the natural environment and promoting opportunities for young people, the foundation has already transformed the lives of many people across the United States.
Encouraged by Charles Beckman's example, Red Wing is still guided by its values today and prioritizes active community involvement in an attempt to improve quality of life for all. A regular donator of footwear to charity auctions and communities in crisis, Red Wing partnered with Our Hearts to Your Soles in 2019 to help distribute 3500 pairs of boots and shoes to homeless shelters in 25 US cities. Assisted by many of its employees, as well as local volunteers, the company was able to screen, fit and hand deliver the footwear to thousands of homeless men and women. Red Wing now participates in the initiative annually.
In 2020, Red Wing brand Vasque announced a keystone partnership with the Children & Nature Network – a national non-profit working to increase access to nature for children, families and communities. Vasque's relationship with the network will help amplify the importance of nature for health and well-being, as well as, in a larger sense, support a global movement to increase equitable access to nature so that children, and the wild places people cherish, can thrive.
In the last five years, Red Wing has become a key player in the battle for the adoption of more sustainable practices in the shoe industry. In 2017, the firm committed to using solar energy as part of a 25-year contract for all Red Wing, Minnesota facilities. The agreement, which came under Xcel Energy's Community Solar Garden Program, means around a quarter of all Red Wing's electricity is now derived from sustainable sources. The switch will save 66,218 metric tons of carbon dioxide emissions from entering the environment – equivalent to eliminating 7.4 million consumed gallons of gasoline or 3000 trucks of landfill waste.
Sustainable, value-centric and driven by innovation – the company has even recently introduced safety footwear with a footbed made from algae biomass – Red Wing is ready for the future. "Every day," President and CEO Mark Urdahl says on the company's website, "our teams across the globe go to work with the goal of making a difference in people's lives through every customer interaction, business initiative, and community support project. Big or small, it is at our core to do the right thing. It was true when Charles Beckman founded the company and it is just as true today. I am privileged to play a role in leading this company and being part of this work
Red Wing Shoe Company
www.redwingshoes.com
Specialty: Footwear company