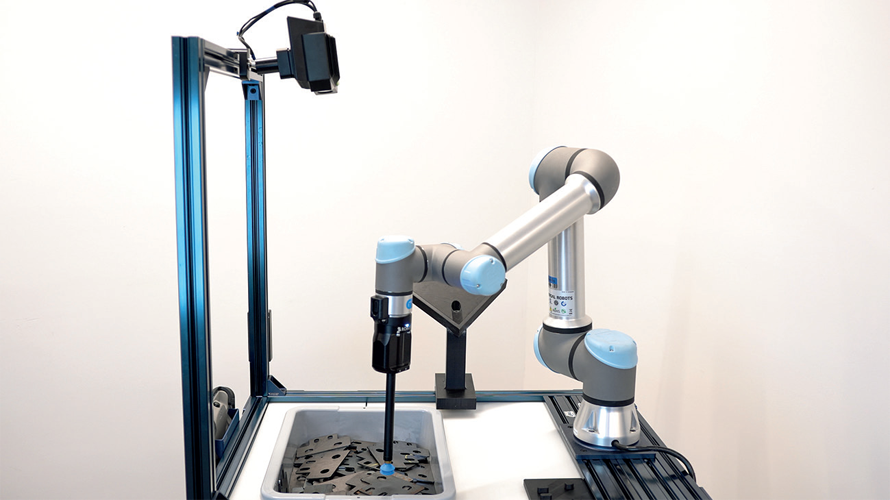 Combining proven products from Robotiq and Pickit, the kit is compatible with RARUK Automation's UR5e, UR10e and UR16e Universal Robots.
The kit comprises three main elements, the first of which is a Robotiq EPick vacuum gripper which fits onto the wrist of the cobot and is ideal for handling both flat and curved parts.
The second product in the kit is the 3D vision system from the RARUK Automation Pickit range. Fast and easy to set-up, this highly accurate system can detect overlapping parts and parts made from most materials, whatever their color, on a variety of surfaces; it also remains effective in changing or poor light conditions.
Robotiq Machine Tending Copilot software suite completes the kit and is also designed to save hours of programming.