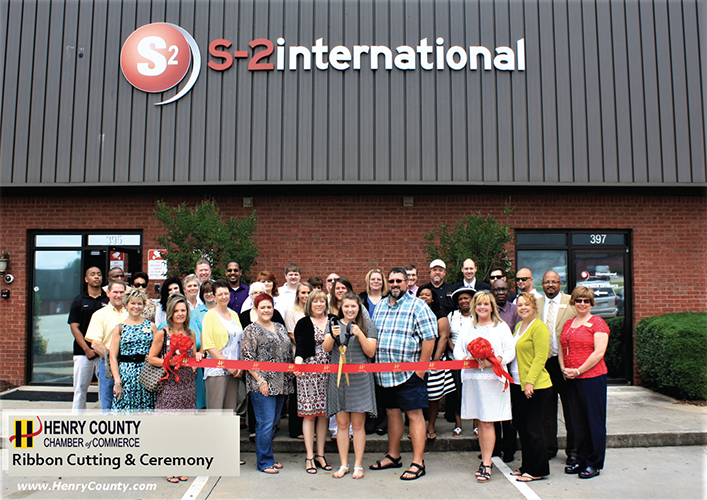 On time, no surprises
Female-led logistics company, S-2international, continues to change the face of global logistics with its unique, customized approach
Since being founded in 2004, S-2international (S-2) has built itself an excellent reputation for on-time, quality service. The company has continued to grow 20 percent year-on-year, thanks to its proactive, honest communications, and competitive pricing. Planning to make 2022 one of its biggest years yet, the company looks to expand its offerings, establish S-2plm LLC, and reignite operations of its asset-based S-2xpedite.
Chief Executive Officer and founder of S-2, Jennifer Mead, started work on the company over 18 years ago. Despite initial plans to work as a sales and marketing consulting firm, S-2 soon evolved into an expert service provider in the freight and transportation sector. As Jennifer reveals: "Our personalized approach to customer relationships changed our vision for the company over time, as customers urged S-2 to become a full-service provider, managing shipments cradle-to-grave on their behalf. Working predominantly with other transportation providers, mainly freight forwarders and 3PLS, has allowed S-2 to specialize in supporting time- and service-sensitive ground shipping needs."
Since then, the company has continued to grow and develop at a rapid rate. "S-2 began as a one-woman operation, and added its first full-time employee in 2008. In 2009 we moved from an 'agent status', and received our brokerage authority. From this point on we were able to provide solutions in the expedited segment of the transportation industry, with a heavy focus on servicing the freight-forwarding industry.
"My background in domestic forwarding provided an understanding of the segment's needs, and from there I developed a product that fit those unique requirements: speed of response, personalized service, proactive communication, and competitive 'wholesale' pricing.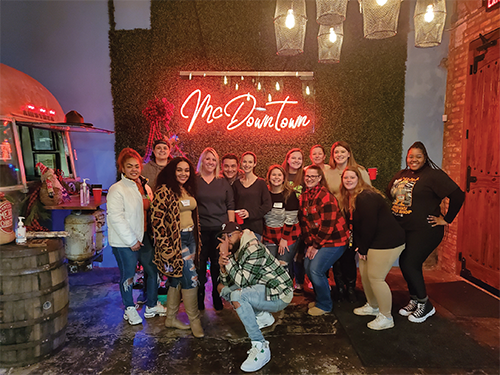 "In 2010, we began hiring more aggressively, and in 2012 moved into our first brick and mortar office. We quickly outgrew our first space, and just a couple of years later purchased a 12,000-square-foot building in McDonough, GA, in order to accommodate our rapidly expanding company. We have grown to 34 employees, most located in our headquarters, and we went on to open an office in 2020 in Bluffton, SC. We also have a remote office in Brunswick, GA and Indianapolis, IN," details Jennifer.
Remaining female-owned and managed has helped S-2 to provide a novel perspective, and unique offering, to the transport and logistics sector. As Jennifer asserts: "We are woman-owned and operated, certified by WBENC; 75 percent of our employee team are women, and 50 percent of our management team are women. In addition, 80 percent of our employees are considered diverse.
"Since 2010, S-2 has grown at a rate of 22 percent, year-on-year, and in the past three years, it has more than doubled its business. Thanks to our diverse and dedicated team, the company is now poised to have another record-breaking year in 2022."
In order to continue its impressive growth trajectory, S-2 is expanding its offering. In addition to the company's time and service- sensitive ground shipping services, utilizing its expansive virtual fleet of vehicles, ranging from cargo van to a 53-foot dry van, S-2 has added the management of drayage services, and will soon launch its internet-based LTL management system – perfect for small to mid-sized companies with LTL needs. The company is also well known for its specialized solutions, as Jennifer details: "We offer specialist resources, in addition to standard expediting.
"This includes, but is not limited to, services like constant surveillance for high security loads, white glove services, job site pick-up and delivery, government site pick-up and delivery and tradeshow transportation. S-2 also offers the arrangement of truckload services, air charter management, and the management of heavy-weight air shipments utilizing key airfreight partners.
"As a 3PL, we understand that anyone can sell their services to a company, but that does not ensure they can deliver quality. S-2 has an intense focus on quality, employing numerous people whose sole responsibility is monitoring shipment accuracy; this involves booking, tracking and proactively coordinating delivery."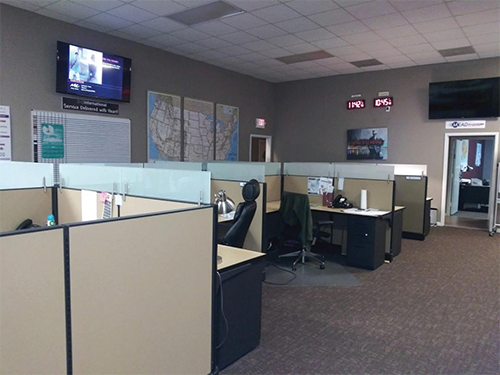 At S-2, there is a company-wide focus on quality, which is supported by the innovative and effective use of data technologies. "Our shipment monitoring uses check call technology, validated by humans, allowing us to report not only on the status of a shipment, but more importantly to act proactively, intervening when potential disruptions in meeting delivery requirements may occur. When a shipment issue arises, we are disciplined and devoted to communicating honestly with our customers, letting them know of the situation and informing them of any actions we have taken to mitigate potential negative outcomes.
"This approach comes from the origin of our name: Solution Source. By focusing on quality first, we deliver value. When a customer partners with S-2 they are doing business with a reliable company that is committed to a customer first attitude, and a service before profit mindset. We believe that authentic concern for our customers' business leads to natural growth. Our consistent growth, which has come organically through our existing account base, validates this approach," discusses Jennifer.
Investing in technology, as well as human resources and training, has earned S-2 a 98.9 percent on-time delivery rate. The company's extensive network of service partners is equally dedicated to maintaining this level of service, as Jennifer affirms: "The vast majority of our partners are closely linked to our team, not only through relationships, but also through our TMS technology that allows them to provide real time shipment milestone updates, directly into our system. This information is then validated by our operations' team, keeping everything secure and connected.
"On time performance (OTP) is a critical KPI that trumps all other KPI's within our operation. Our investment in technology allows us to be closely tied with carriers while maintaining a visual on each shipment at every step of the way. We combine our carrier submitted updates with other important technology, including Macropoint.
"We have also added an additional layer of quality control through our dispatch function, which ensures shipments have been accurately entered and information is cross-referenced with all customer and carrier communications on the load prior to pick up. The tracking team takes over and reviews shipments at four-hour minimum intervals, verifying position compared to delivery commitment, and updating customers on the status. All of the measures we take to ensure on-time performance, honest communication and proactive updating, sets us far apart from our competition," she adds.
As a data-driven organization, S-2 makes use of an abundance of information in order to remain competitive in a volatile market. "Our mission is to be true business partners, understanding our client's needs and predicting trends within the industry. We have developed predictive market pricing tools to focus on cost control for our clients, and our management team employs Lean Six Sigma principles to study every business process and drive efficiency. We aim to reduce waste in our internal operations whilst simultaneously consulting with our clients on better ways to optimize their supply chain.
"S-2 has invested in the technology that will provide its clients with a mode optimization platform, designed to simplify the routing decision process and improve quality, all while reducing transportation costs. By providing a mode optimization platform where our clients can truly manage costs and service, while increasing visibility in transit, we provide the perfect tool for supply chains that have multiple users, multiple locations, or third-party vendor-routed freight," states Jennifer.
Jennifer and her team have big plans for the future of S-2, as she reveals: "In 2022, we will add to our technology and introduce an internet-based LTL management product to our already wide range of service offerings. We will also be segmenting our operations, in order to separate our drayage and truckload services into their own business units, while maintaining our core service values throughout the company.
"We also plan on finalizing the launch of S-2plm LLC (Premium Logistics Management), which has carrier authority and the ability to expand our air capabilities, specifically air charter and hand carry. Following this, we will begin the re-launch of S-2xpedite to add asset-based trucking capabilities for our customers, especially those with specialized needs and dedicated lanes."
It's clear that this is just the beginning of an exciting journey for S-2, as Jennifer concludes: "In three-to-five years, we will be recognized as not only one of the leading expedited service providers, but a true transportation management provider offering single-source solutions. The company shows no signs of slowing down, and I anticipate it doubling in size over the next few years."
S-2international
www.S-2international.com
Services: Trucking and freight logistics solutions