Space Station's CEO reflects on where the business is, at 40
In entering its 40th year, Space Station has a lot to celebrate. The founder, Alastair Caldwell, formulated the business based on the innovative self-storage facilities that he encountered whilst touring the US as the McLaren Formula One Team Manager. Upon returning to the UK, he decided to emulate the American examples by bringing their business model back over the pond to fill a glaring gap in the British market.
As one of the earliest pioneers in self-storage in the UK, Alastair procured a plot of land in Colnbrook, which he emptied out himself, and filled with a number of shipping containers. This modest enterprise has grown over the last four decades to house over 5000 units nationwide, and in 2020, was acquired by Heitman, a global real estate investment management firm. Supply Chain World catches up with Kevin Prince, Chief Executive Officer, to hear more about what keeps Space Station orbiting success.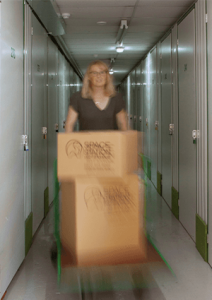 "It was never Alastair's ambition to build such an empire," Kevin begins. "He wasn't interested in being like Safestore or Big Yellow, he wanted to start a solid business that would provide a reliable service and ultimately give him a decent lifestyle. When I joined in 2007 as CEO, we had just opened our fifth store. Over the next ten years we opened three more and then Alastair decided that he'd like to work towards finding a buyer to support our growth ambitions. It is during this journey that we met Heitman, which is one of the largest investors in self-storage solutions in the world. We felt aligned with Heitman and their philosophy, so we agreed on a price and completed in October 2020.
"Prior to this we'd been operating as a self-funded, small family business does, but Heitman's investment provided the opportunity for a transformation of the business platform. We have been actively seeking new opportunities to drive growth and build economies of scale. To that end, since 2020 we have acquired two trading assets and four other sites that are currently under construction. During the Covid era, as so many people decided to move and renovate their homes, the awareness of self-storage and the need it served for the required extra storage space, all contributed to growth."
Building the brand
The company's variety of products and services provide solutions for a large number of different needs. From personal storage, for people that require temporary space while travelling or moving house, to business storage, for archiving important documents or storing stock or equipment. Within its more specific offerings, Space Station also caters to students, with a flexible option, and provides humidity and temperature-controlled units for holding furniture. These different types of units vary from ten to 320 square feet in size, and may include a free removals service, 24/7 access and 24-hour CCTV, in locations that are manned by staff every day.
"Traditionally, as was commonplace in our industry, we used to place an advert in the Yellow Pages then wait for people to get in touch," Kevin continues. "However, online marketing changed the face of self-storage, as it allowed us to be more proactive in competing with the financial power of the bigger companies. Our early tech investments and consistent trust scoring with Google really empowered us to punch above our weight and attract customers that historically might have looked to larger operators. Therefore, we were able to build a brand that was strong enough to attract Heitman to assist in our growth. All of these are accomplishments that we can look back on and celebrate as we turn 40.
Responsible approach
"We try to have a big staff and family party every five years and 2023 will be the same. Even though we're no longer a family-owned business, we try to maintain the heart and ethos of one. Since the acquisition, I've made it known that in meeting the business objectives set out by Heitman, I want us to grow the company in a proper and responsible way. I want to build an institution that people are proud to be a part of and customers are excited to deal with, and to set an example to our peers."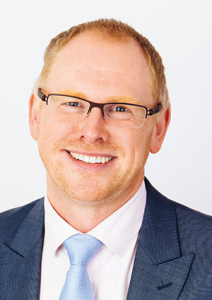 Space Station is currently working to achieve carbon neutrality by 2027. Both Space Station and Heitman recognize the importance of sustainable practices and are mindful of the manner in which they can enhance operational efficiencies. "Doing things properly and taking our social responsibility into consideration is, to me, just as important as increasing the business' financial value," Kevin states. "It's all about balancing the success between financial objectives and ESG commitments; in today's environment, you need both to continue to thrive. More consumers are leaning towards suppliers based on their ESG credentials, so, it's far more important from a business perspective now.
"At Space Station we're fully behind the responsibility that we have for our future generations. Even back when we were a small family business, we were an early adopter of solar power in 2012. We also switched over to LEDs before it was popular. All of our facilities are built to an either good or excellent BREAM rating and Steven Wilson, Head of Real Estate, has been leading our ESG committee alongside an independent consultancy firm to ensure that we are measuring everything correctly.