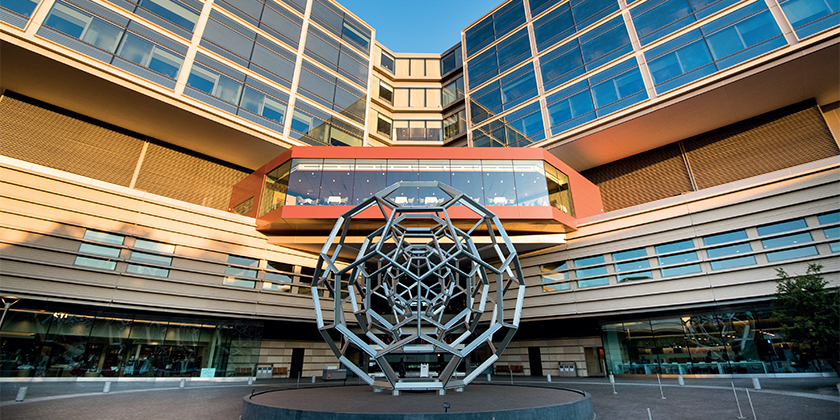 The forefront of innovation
Stanford Medicine, located in the San Francisco Bay area, is an ecosystem of medical health care and education facilities. Through collaborative research, education, and clinical care for patients of all ages, the organization has successfully harnessed the full potential of biomedicine
Stanford Health Care, Stanford Medicine Children's Health, Stanford Health Care Tri-Valley (formerly ValleyCare), Stanford Medicine Partners, and the Stanford School of Medicine, are the entities that comprise the Stanford Medicine enterprise. "With eight Nobel Laureates, Stanford Medicine is globally-renowned for its breakthroughs in genetic and DNA modelling, advancement, innovations in research, cancer treatment, and more," explains Amanda Chawla, Stanford Medicine's Chief Supply Chain Officer. Chawla joined Stanford Medicine in 2016 and oversees procurement and logistics of all goods and services across its three hospitals, managing an active inventory asset of over $70 million in medical supplies, with over $2 billion to spend annually. In 2020 she was awarded the accolade 'Contracting Professional of the Year' by The Journal of Healthcare Contracting, which represents over 2500 supply chain hospital executives.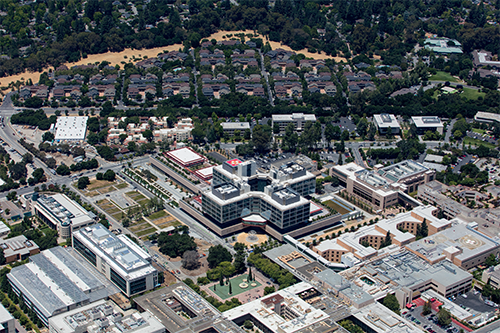 She discusses with Supply Chain World how the health care provider has grown over the years, and the ways in which diversification has enabled it to remain a leader for the medical industry. "Stanford Medicine is world- renowned for its innovation, advancement in medicine and quality of care," she says. "For instance, Stanford Medicine was the site for the first successful human heart transplant in the country, and the first combined heart-lung transplant in the world. In November of 2019, Stanford Health Care opened its doors to a new 824,000-square-foot state-of-the-art hospital. Similarly, Lucile Packard Children's Hospital unveiled a new building extension two years prior, adding 521,000 square feet on campus as well."
Stanford Medicine entities operate in collaboration through a unifying strategy that rests upon three carefully curated primary pillars: value focused, digitally driven, and uniquely Stanford. "Stanford Medicine represents about 1500 beds with an inpatient volume of 50,000 admissions, and over 2.5 million outpatient visits annually," Chawla comments.
With Chawla's leadership and expertise, Stanford Medicine has made some impressive developments in order to remain an industry leader, as well as a leader in the communities that surround its locations. "We have invested heavily in our people: training, education, advancement, process, and technology," Chawla insists. "These investments also include demand planning technology and supply resiliency through the advancement of analytics and robotics, such as the autonomous robots (TUGS) that move around the buildings to deliver materials.
"We are on a multi-year journey of deploying RFID tags at the product SKU and bin level, taking the 'hunting and gathering' out of logistics. Orders are automated, supplies can be decremented, scanned, and charged into the medical record. Further to this, wehave made significant investments in our data governance, management, and analysis; building out scorecards and data that
inform supply disruptions. The advancement in demand planning, category management, and Periodic Automatic Replenishment (PAR) management build teams, along with the initiation of a supporting resiliency team, have demonstrated great value to the organization. The impact is palpable with fewer disruptions reaching point of use. Much of the success is contributable directly to our supply chain leaders. From our frontline supervisors to our administrative directors, each leader is dedicated to the advancement of the profession and providing the best possible service. People are at the heart of our investments."
Recently, as part of the commitment to advance, Stanford Medicine has begun its journey to replace its electronic resource planning system for finance and supply chain, and, as such, is in the process of evaluating bolt-on technologies.
From a program standpoint, following from her earlier mention, one of the most notable advancements is Stanford Medicine's resiliency program and warehousing, which has been named as a best practice by Gartner. "We are taking this program to the next level through the development of an inventory flow control center that blends and balances just-in-time inventory, with stockpiled strategic and bulk disrupted inventory," Chawla explains. "With key partners, we are fundamentally re-designing the logistics of the operation, expanding our sourcing and supplier relations, and procuring products from around the globe directly."
In order to do so, Chawla, and the Administrative Director of Procurement Operations Michael Kohler, crafted what they call the 'Stanford Medicine supply chain procurement P.R.O.C.E.S.S.', which stands for Purchasing Reliable Products that are Outcomes-Based, Customer-Coordinated from Equitable, diverse, and Sustainable Sources'. According to Chawla, "This model has resulted in the change of our sourcing practice, and encourages greater transparency between Stanford Medicine and our supplier partners by bringing forward a more comprehensive and balanced approach to sourcing, taking into consideration sustainability, diversity, price, quality and outcomes."
Finally, the business is actively increasing reliability through automation. "Our Master Data Management and Business Transformation teams, led by Roopa McNealis and Katie Dean, have created an award-winning custom interface and feed with our distributors, which enables them to quickly pivot on primary products that are disrupted in the market. This has increased turnaround time and resulted in a measurable increase in supply reliability solutions." It's another critical aspect of Chawla's approach to its resiliency strategy and programs.
She continues to highlight that in terms of services, Stanford Medicine is a diverse and innovative operation that stepped up to the challenges of the Covid-19 pandemic. "Stanford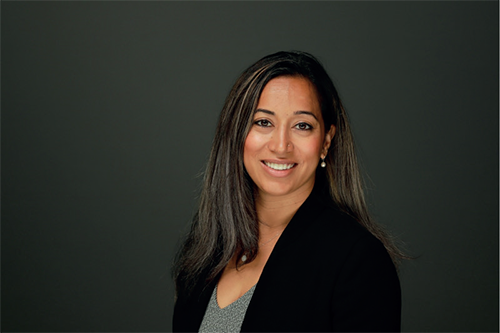 Medicine entities worked in collaboration through a unifying strategy," Chawla tells us. "Although Stanford Health Care, like many hospitals around the country, was directly impacted by the pandemic, from the initial PPE to testing supply shortages, the organization utilized its innovation and available resources to pull together the best health care for its patients."
Stanford Medicine launched a rapid and coordinated strategy to protect its staff and patients in January of 2020, and a month later it was activated. "We initiated a clinical oversight resource team that consisted of senior leaders, experts across laboratory testing, infection prevention, workforce, supply chain management, communications, occupational health, and other stakeholders, to be the decision-making and guiding body for a swift, agile, and coordinated response," Chawla notes.
"Our Administrative Director of Distribution and Logistics, Nick Trzeciak, has operationalized the strategies and put forward the necessary steps for a sustained response to the pandemic. As a result of our success, we have been fortunate to have been able to donate to the local community and abroad throughout the pandemic, and continue to do so. Through our 'Uniquely Stanford' approach, all of the entities and departments across Stanford Medicine came together and instilled massively significant impacts, not only in the local community, but across the country."
An example of what Chawla means can be seen in Stanford Medicine's collaboration with another business to develop 3D-printed swabs that were subsequently brought to the market – one innovative way in which Stanford responded to the market disruption. "When organizations were struggling with adequate respirator and mask supplies, our supply chain developed a collaboration to address the respirator disruption, providing alternative replacement parts and 3D-printed materials that can be used with the respirator equipment," Chawla reveals.
She also shares that Stanford Medicine's supply chain worked with a technology company to develop and launch an online exchange that allows hospitals to trade and share products in a safe and secure manner. Yet another example of advancement and innovation comes from Doctor Benjamin Pinksy, Stanford Medicine's clinical virology laboratory Director who worked with his team in January of 2020 to identify testing methods for Covid-19. On February 29th the US Food and Drug Administration (FDA) announced it would provide emergency use authorization for the diagnostic testing of Covid-19, among the first of which was Stanford Medicine's. By early March 2020, Stanford Medicine's test was in use clinically, making it only the second academic medical center in the country with its own test. Within a week, Stanford Medicine's virology laboratory was supporting testing for hospitals all around Northern California.
Chawla is very proud of the bravery and dedication that her supply chain team demonstrated during the unprecedented circumstances that the pandemic imposed. As a result, she notes that there have been many lessons learned over the last two years, which she is now carrying forward. "Perhaps most notably is the need for precise, clear, and swift coordination and decision making," she reflects. "As such we must ensure the safety and well-being of our workforce. Following safety is communication; strong, clear and concise communication has been a key contributor to maintaining our successful response."
Chawla looks towards the future, sharing that there are big plans for Stanford Medicine's supply chain. "We aim to be the leading supply chain organization and this centers around our mission: to deliver premium value to healing hands, with the right item and service at the right time and to the right place, in order to transform tomorrow's healthcare supply chain."
"To make this happen," she continues, "we will have a robust automation and analytics engine to assist with our forward efficiencies. We continue to execute on our multi-year, non-labor spend management program. We continue to accelerate the culture and mechanics of a clinically integrated supply chain. Finally, and most importantly, the organization is looking to double down on supporting and investing in its culture of #oneteamonedream with a focus on our people, empowerment, communication, and engagement."
To draw her reflections to a close, Chawla shares that despite the turbulence the industry has experienced over the last two years there are still those deeply rewarding aspects that make overcoming the challenges worth it. For her, one in particular is the supply chain's ability to touch every aspect and department in the organization. "We have the opportunity to serve the healing hands that care for the patients," she concludes. "Beyond that, my supply chain team and its members are by far the most committed, hardworking group of individuals I have ever had the pleasure of working with. They will always lean in and collaborate towards a common goal of providing excellent service with a passion for continuous improvement."
Stanford Medicine
https://stanfordhealthcare.org
Services: Healthcare provider