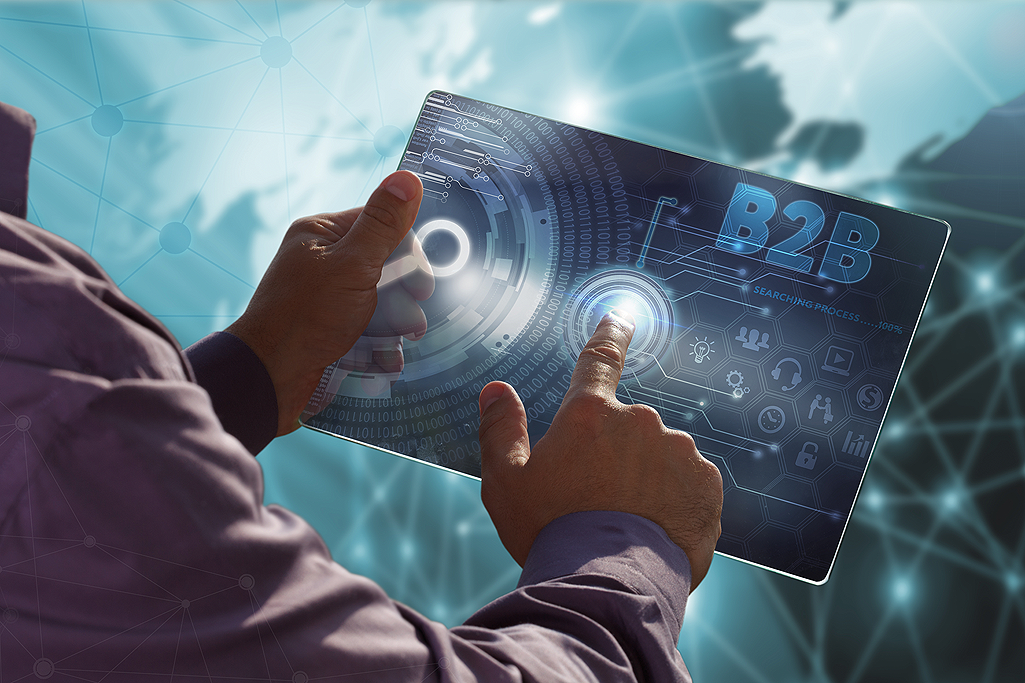 The most comprehensive critical analysis of B2B eCommerce platforms produced some surprising findings. Most notably, so few options offered an open-source platform built from the ground up for mid-market and large eCommerce businesses. There were many groundbreaking flexible features coupled with robust B2B features. Importantly, many of the solutions were not specifically designed for manufacturers, distributors, wholesalers, and multi-channel brands. An in-depth comparison of these solution providers is shown below.
As pandemic considerations linger, B2B eCommerce vendors must remotely deliver innovative solutions for dynamic companies embarking on a digital transformation. Selection criteria should include all major analyst firms such as IDC, Gartner, and Frost & Sullivan.
Essential questions to ask B2B eCommerce vendors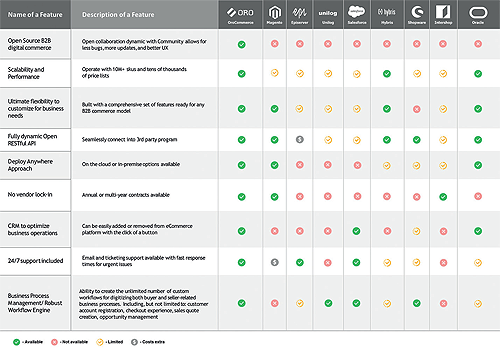 Creating a Request for Proposal (RFP) from scratch can be challenging and time-consuming. Researching what delayed the evaluation and purchase of much needed
B2B eCommerce solutions was confusion around what product features and deliverables were most important to the business. The challenge was exacerbated by a wide range of technical questions that should be asked when researching various B2B eCommerce vendors.
An RFP narrows down vendors when re-platforming. It places vendors on an even playing field, helping businesses determine which vendor is best suited. Ask the wrong questions and the answers will fail to advance the purchase decisions. Questions must address priorities on both the departmental as well as company (global enterprise) levels.
Recently, an effective RFP template (link below) was developed which potential vendors review and respond how they plan to meet specific company requirements. This template is a perfect starting point, yet B2B eCommerce vendors may need to expand responses based on perspective or industry sector experience.
The most essential questions to ask B2B eCommerce vendors will rapidly answer what best fits a business' requirements both at present and in the future.
Integrated technology solutions must provide a diverse range of B2B features and capabilities including:
Personalization
Localization
Built-in multi-channel CRM
Powerful workflows
A pricing engine
B2B eCommerce Feature List
A structured list of the B2B eCommerce features includes pricing, catalog management, marketing capabilities, checkout flows, and more. Since the CIO will be involved in the decision-making process there must be questions answered regarding security, technologies used, and IT infrastructure required to support the system.
Licensing and pricing questionnaire must include all the must-ask tricky questions that help identify any hidden fees and additional expenses some vendors would never share at an RFP stage.
The matrix of B2B eCommerce vendors and features
Ultimately the question in complex decision-making is what makes one vendor better than another. Identifying the variables most important to each organization depends on the complexity of the operation. These decisions are not made in a vacuum nor a snap-shot of the company's situation today, but rather the capacity to grow in scalability and performance well into the future.
Seventy per cent of B2B sellers will have an eCommerce site by 2023
Currently fewer than 50 per cent of B2B sellers have an eCommerce site; within two years 70 per cent will have one. Flexibility is crucial for sustainability. B2B sellers are investing in highly flexible software because the workflows used today may not be relevant next year nor the year after that. As customer expectations and business requirements change, automation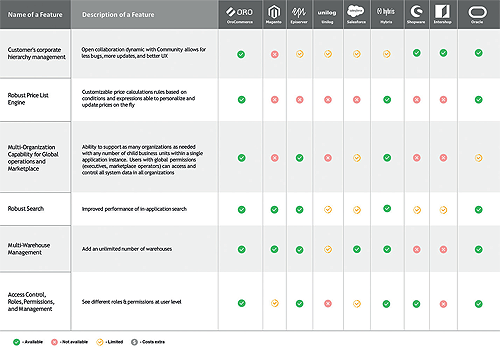 technology platforms must have the capacity to adapt changes by building new workflows or adjusting existing workflows. Leaders with a growth strategy through acquisition require flexible workflows platforms as a myriad of integration challenges are presented.
A flexible workflow engine is what gives this flexibility, otherwise a piece of code can also automate business processes. But as businesses and processes evolve it would be cheaper to maintain and create new workflows using a workflow engine rather than writing new code every time.
Automating routine business tasks translates to increased customer satisfaction, retention, and improved sales effectiveness. Customer-facing teams are better able to focus on non-routine situations. While the drive for 'more, better, faster, cheaper' may seem relentless, technology provides the tools that make it possible. Flexible B2B eCommerce workflows are a powerful way to help increase productivity and profitability.
Understanding workflows and business processes
Business processes define how work gets done in an organization. Most managers are responsible for business process management including implementing lean manufacturing principles, specifically eliminating superfluous steps, and determining automation where possible.
Automated workflows are a series of steps in a business process that have been digitally automated. A simplified automated workflow allows sales personnel to enter a sales order from a new customer into a digital system.
Thomas R. Cutler is the President and CEO of Fort Lauderdale, Florida-based, TR Cutler, Inc., celebrating its 22nd year. Cutler is the founder of the Manufacturing Media Consortium including more than 8000 journalists, editors, and economists writing about trends in manufacturing, industry, material handling, and process improvement. Cutler authors more than 1000 feature articles annually regarding the manufacturing sector. More than 4800 industry leaders follow Cutler on Twitter daily at @ThomasRCutler.
Contact Cutler at trcutler@trcutlerinc.com, or visit https://www.trcutlerinc.com/.
The free template referenced in the text is available here:
https://oroinc.com/b2b-ecommerce/free-rfp-template/?utm_source=pr&utm_medium=tr-cutler&utm_campaign=byline