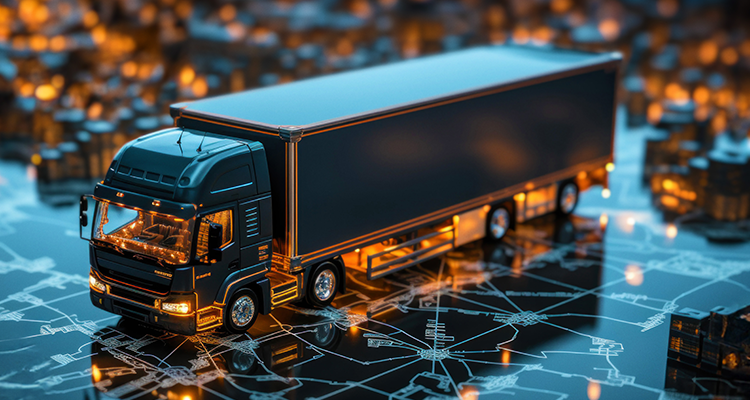 Supply chain optimization in an unruly world by Fraser Paget
Supply chains have been stretched one way and pulled the other in the last three years, as tensions emanating from a global pandemic and the war in Ukraine have created a ripple effect – leading to a spike in material costs, delivery delays, and stock shortages, amongst many other things.
No sector has been immune from supply chain disruption, as every segment of the industry has had to come to terms with factors largely out of their control. When you add in more traditional challenges, such as skills shortages, shipping capacity, tariffs, supply chain security, and consumer demand, then the argument to address the ways and the whys has never been greater. Supply chain optimization really has come into its own.
When you're battling on all fronts, it pays to take a step back and look at where efficiency gains can be made, whether that's through investing in automation, new software or digital capabilities, offshoring or onshoring your supply chain, looking at sustainability and transparency, customer experience, or introducing resilience and durability programs within the supply chain. The list is long.
So, what do the statistics tell us? According to BDO's Global Risk report – Global Risk Landscape 2022 – A Fragmenting World – almost half of respondents (48 percent – global average) said their supply chains have been severely impacted by the disruptions, with this number peaking in the Americas (69 percent). Unsurprisingly, 89 percent of global supply chain leaders admitted that the events of the last few years had revealed weaknesses in their supply chain. What's more, 77 percent of respondents said geo-political tensions were one of the highest priority risks for their organization.
The global risks are undeniable and the impact they are having on supply chains is profound. Interestingly, it's the Americas that are taking the lead when it comes to managing the fall-out. An overwhelming 94 percent of respondents in the region have a dedicated individual responsible for supply chain risk management, while the Middle East and Americas are more likely to have supply chains optimized towards efficiency. What's in little doubt is that all global regions expect a significant shift to optimize towards resilience over the next five years.
So what steps are companies taking to make their supply chains more resilient? They're:
Creating a full alternative supply chain as a back-up to their existing one
Introducing dual sourcing of raw materials
Regionalizing the supply chain/ nearshoring production
Introducing technology for supply chain analytics
Increasing inventory of critical components
Hiring more digital talent.
The picture is a complex one, with overlapping supply chain challenges, some of which are hard to manage, alongside others where businesses can take direct control. The role technology is playing is essential, regardless of whether it's being driven by efficiency gains, or by a desire to improve supply chain transparency, particularly in an era where visibility is more important than ever.
The two main risks caused by poor supply chain transparency are: a growing reputational risk for businesses associated with suppliers that do not meet the high ethical standards more consumers are demanding; and the knock-on effects when businesses do not understand regional challenges faced by suppliers. But where does technology come in? Its role is multi-pronged.
Leveraging data is essential to improve transparency and visibility. Accessing data in real time can deliver smart, fast decisions, meaning investment in technology is now a 'need to have' rather than a 'nice to have'.
Leading edge technological solutions for improved transparency make the most of advances in artificial intelligence and machine learning, to ensure that data about supply chain challenges, such as delays and shortages, is readily available, while processing and analyzing data to aid decision-making.
Cloud based solutions enable people across different regions and countries to see supply chain activity in real time.
There's little doubt that those businesses that have taken a proactive approach to building supply chain resilience, with a focus on sustainability, will be in a strong position to weather future storms in the years ahead – whatever they may be.
Before 2020, it's unlikely that any business considered the possibility of a global pandemic to be anything other than a theoretical risk. Fast-forward three years and the emergence of Covid-19 has demonstrated that organizations must be prepared for all risks, including those which may only be academic in nature. As such, businesses should plan for all 'unacceptable events' by looking at alternative sourcing, qualifying alternative materials, reviewing contractual arrangements with customers when they cannot supply, shortening supply chains where possible, monitoring risk indicators, and creating buffers by shoring up inventories with 'safety stock'.
As uncertainty is set to continue on an international scale, and businesses need to prioritize sustainability and environmental stewardship issues, the case for resilient supply chains is stronger than ever.
Fraser Paget
Fraser Paget is Head of Supply Chain & Logistics Advisory Services at BDO LLP. Accountancy and business advisory firm BDO LLP provides integrated advice and solutions to help businesses navigate a changing world. It operates in 17 offices across the UK, employing 7500 people offering tax, audit and assurance, and a range of advisory services. BDO LLP is the UK member firm of the BDO international network.