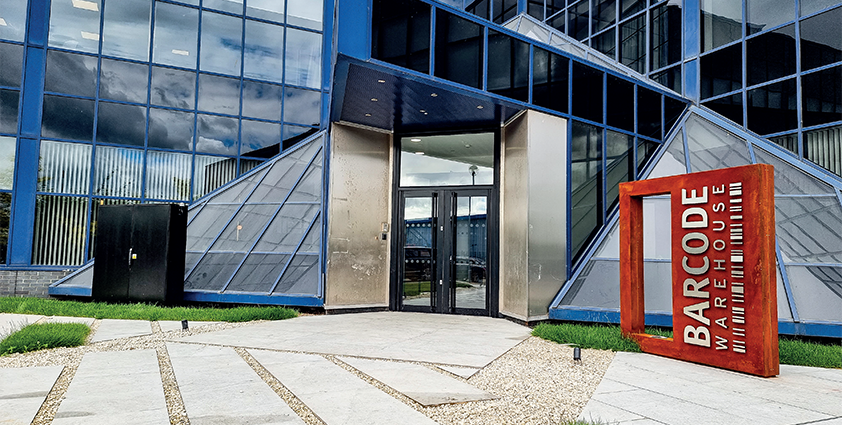 Unstoppable solutions
Providing technology and services to top household brand names, The Barcode Warehouse has become the go-to partner to the likes of Zebra, Honeywell, Datalogic, Toshiba, Panasonic, Samsung and Android
With over 30 years of industry experience, The Barcode Warehouse has established itself as the UK's leading specialist provider for barcode and RFID technological solutions. Originally formed in 1987 by Ross Lee as the Trent Valley Label Company, the business began its journey as a label manufacturer; however, following continued growth and development, it quickly diversified.
By the time it had officially rebranded as The Barcode Warehouse in 1999, the company had begun to supply technology interacting with barcode labels, including printers, scanners, and mobile computers (also known as PDAs and handheld computers). This was part of the company's vision, created through the rebrand, to become the country's leading barcode technology solutions provider. With the addition of a comprehensive e-commerce site, customers and clients from all over could now easily access a detailed overview of the company's latest kit.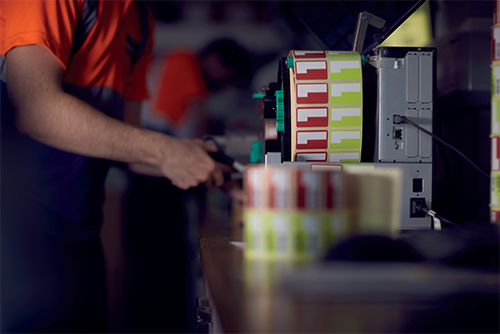 Getting us up to speed is Kevan Mutton, Managing Director at The Barcode Warehouse, who originally joined the company in 2012. "A major milestone in the history of our company came in 2004," he begins. "During that year, we carried out a major expansion at our existing site in Newark, constructing a large warehouse facility to help us process the technology we wanted to sell to our customers. As time went on, it became clear that customers wished to outsource the management of their devices to us, which meant launching our own in-house operations service desk and repairs management facility.
"Thankfully, the incredible growth continued," he adds. "By 2014, The Barcode Warehouse had employed over 200 personnel, and we kept expanding both our team and the range of devices available. Indeed, over the last five-to-six years, our business has grown consistently. Though we initially focused on the transport and logistics sector, we knew it was essential to branch out and identify areas of opportunity in retail, warehousing, manufacturing and more."
Today, The Barcode Warehouse boasts an unrivalled reputation in the barcode and RFID technology space. Bolstered by its now 270-plus employee base, the company is experiencing record sales and growth. In the last financial year, for instance, The Barcode Warehouse recorded an impressive 20 percent growth on its previous year, and it has since announced expansion plans to cope with the unprecedented demand.
These significant commercial gains stand as a testament to The Barcode Warehouse's robust and trusted product lines in the automatic identification and data capture (AIDC) space. The company offers one of the widest ranges of barcode scanners (handheld, wireless, and Bluetooth), rugged PDAs, tablet PCs, label printers, ID card systems, EPOS hardware, RFID equipment, and wireless network solutions. Moreover, going back to its roots, The Barcode Warehouse is also the UK's leading manufacturer of blank and custom-printed labels, producing more than a billion tags and labels per year.
In terms of delivering its technology, some of the company's leading partners include Zebra, Honeywell, Datalogic, and Samsung, many of which have run for well over a decade. It's a list that's indicative of The Barcode Warehouse's position as the go-to partner within its market niche.
"We're known for our customer service," explains Kevan. "That's one reason why we're ranked so highly by our clients. If they have a contract with us for our managed services to support their estate of devices, then they can ring us any time – 24 hours a day, seven days a week. We have various European clients, and we will always answer their calls in their local language and, eight-or-nine times out of ten, repair their device over the phone. Our services team constitutes around two-thirds of our workforce; whatever the issue, we've got the people who provide the service and support they need.
"The whole philosophy behind our device managed service is to ensure that all our clients have a working device in their hands at any one time," he continues. "If there's an issue with a device, then they get direct access to a trained service agent, who is then able to fix that device over the phone (for which we have a success rate of between 85 and 95 percent). Whether you're a DIY store in Poland or just round the corner in Newark, be assured that we will fix your device as quickly as possible."
This keen sense of adaptability and pride in overcoming unforeseen obstacles meant that, during the pandemic, The Barcode Warehouse could strategically pivot its operations to mitigate commercial losses. As Kevan discusses in more detail: "There are parts of our business that we were able to quickly translate into a home working setting, meaning that there was no loss of business or interruptions on behalf of our customers. This was particularly important for our transport and logistics clients; they were classified as essential workers and thus couldn't afford any disruptions."
Through strategic planning, The Barcode Warehouse actually saw an increase in business in certain areas. "For quite some time, we manufactured and provided labels for Covid-19 testing kits when they became available," explains Kevan. "We were asked if we could help in manufacturing these labels and worked with a number of bodies directly and indirectly to ensure they had a fully trackable solution. It was an incredibly busy time, but it worked well for our customers. Of course, the pandemic has also brought about negative consequences for our business – in fact, they're still affecting us today, particularly the impact to supply chain of the technology we sell. Right now, for instance, the shortage of semiconductors is a industry massive issue. We currently have the biggest backlog of orders we've ever seen!"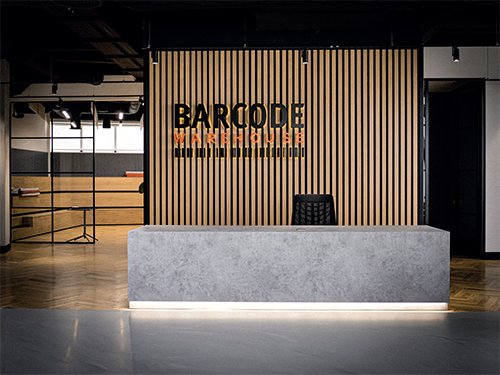 However, that's not going to stop The Barcode Warehouse. In fact, it's already set on expanding further. "Going back to theoriginal, founding vision of the company, we want to have technology that we can sell to an array of
companies across the T&L, retail, warehousing, manufacturing, education, and hospitality sectors," comments Kevan. "To facilitate that vision, we're opening our third building in Newark, which will be the home of our sales and marketing team, but more importantly, will also host our Innovation and Customer Experience Center.
"At the center, we want to create a friendly environment for our customers and partners with which we can come together to investigate and observe the range of best-in-class technology and solutions we have available," he explains. "Clients will be able to book meeting room to allow them to collaborate with ourselves, partners, and independent software vendors (ISVs) as we support them as their trusted advisor on their technological journey. Together, we can find solutions to overcome any problems in their business, and then delve into exciting new areas with them – artificial intelligence, robotics, and automation, for instance."
Though The Barcode Warehouse typically works with other UK businesses, it wants to reinforce the cross-national links it holds in Europe. "After navigating our way round Brexit, we've found ourselves in a stronger position, allowing us to support international clients to a high standard," notes Kevan. "Going forward, then, we want to explore opportunities with our European partners. We're known within our industry as the number one service provider, with the highest number of devices under management. Looking at our long-term future, however, we also want to be the number one Technology and Solutions Integrator within the entire industry."
The Barcode Warehouse
www.thebarcodewarehouse.co.uk
Products: Barcode and RFID solutions