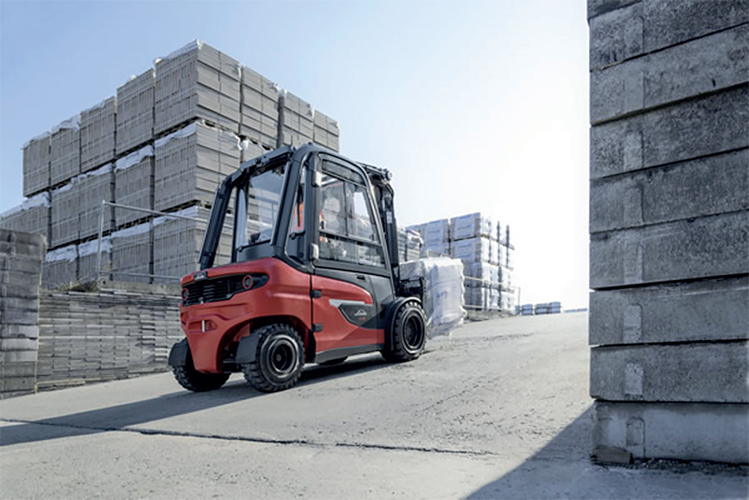 It's been a significant year of change for the logistics sector. Across Europe and the US, Covid has had a huge impact on the changing landscape of the industry, impacting availability of labor and resulting in changes to working practice. Not to mention the extent to which the pandemic has triggered a massive rise of ecommerce. More online shopping on a global scale has meant that plenty of manpower is needed to deliver this – with these new, large e-commerce warehouses across the world absorbing a huge amount of traditional warehousing staff.
Logistics companies across the two continents have not only been impacted by a change in consumer habits but also expectations of quicker delivery times as a result. This has created a surge in demand for new technologies, which improve efficiency and limit the number of people in the warehouse as companies struggled to streamline operations while maintaining social distancing.
In the UK and Europe, Brexit has added an extra layer of complexity for every stage of the logistics process. From learning how to operate under new legislation to increased transport fees since the New Year, many businesses have had to deal with the challenges of providing logistical services in a very different market.
Whilst this can be perceived as a huge transition for logistics companies operating in Europe and the US, modern technology is allowing warehouses across the world to become more efficient than ever – most notably through automated guided vehicles (AGVs) and remotely controlled trucks in the warehouse.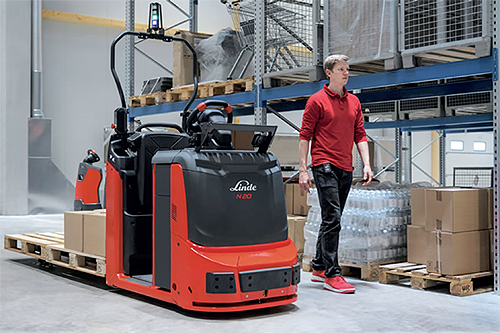 Growing demand for more efficient solutions
As a result of the shift taking place throughout the supply chain world, we have seen a massive drive towards the demand for, and adoption of, automated solutions. As more and more companies have discovered, wherever you have repetitive tasks in material handling where a person doesn't add significant value, automation can radically improve efficiency. No more so is this relevant than when it comes to AGVs, which are already making many warehouse operations more streamlined by fulfilling simple transport from one point to the other at the press of a button, without the need for sophisticated software.
What's so special about AGVs?
AGVs also allow businesses to free up employees from many menial tasks. This can boost staff development and job satisfaction by removing workers from low-value and repetitive jobs, giving them more time to focus on higher-level tasks. And they help to narrow the margin of human error – a lack of sleep or losing football team won't make a bit of difference to output and performance, which in turn helps to boost efficiency.
Like everything, automation comes with its share of challenges, so a change in mindset is necessary to get the most out of it. Organizations need to be passionate about adopting the technology, and disciplined in their application of it, to make sure it works properly. Automation isn't a one-off purchase, it's a continuous journey and a solution that businesses will depend on. You must embrace it, work with it, and manage it to get the best from it. Employees must buy into it too and see it for what it is – a handy tool to free them up from trivial tasks and not a threat to their job security.
For all these advancements taking place right now, getting the basics right is essential too. There's still a lot to be said for gold old fashioned methods like warehouse maintenance and operator training. For example, make sure all your trucks are serviced in line with manufacturer recommendations.
Companies in the supply chain sector must also remember to invest time in training operators in how to operate their specific truck properly. The condition of each individual truck is often directly related to the different operators who use it on a daily basis. Ensuring that operators are well trained and well supervised will increase productivity, reduce downtime and contribute to a safe working environment.
Ensuring future success
So how can logistics companies take advantage of the latest kit, and why will those who fail to embrace the change get left behind?
The suppliers who find the balance between embracing new technology and still getting the basics right will be the ones equipped for the modern climate. So, developing a clear roadmap needs to be high on the agenda for any company that wants to come out of the pandemic thriving. Those who don't will struggle to keep up with the demands being placed on them by consumers who are more impatient now than ever before.
At Linde Material Handling we try our best to help customers understand the realities of their automation journey. There will of course be some bumps in the road, and we make sure to address all the possible issues that can lie ahead to avoid sugarcoating anything. The evolving market has inevitably impacted the way we now work with our customers, who want to make sure they're staying ahead of the curve. This has seen Linde MH establish a number of relationships and partners to offer a one-stop-shop integrated solution.

Kenny Watson is Automation Sales Manager at Linde Material Handling, a KION Group company, and a globally operating manufacturer of forklift trucks and warehouse trucks, and a solutions and service provider for intralogistics. With a sales and service network that spans more than 100 countries, the company is represented in all major regions around the world.
www.linde-mh.com/en/