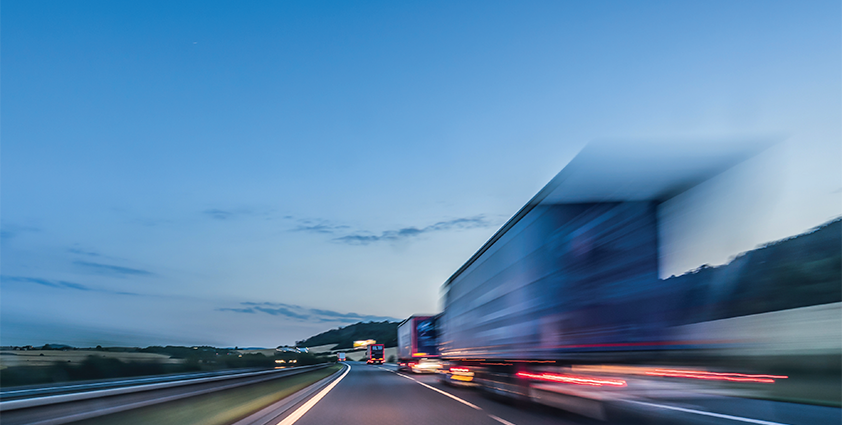 It doesn't matter what part of the logistics industry you work in, the last couple of years have been a bumpy ride. For many, it's time to change up a gear and focus on the road ahead. But as every conscientious driver knows, you need to look in the rear-view mirror from time to time to appreciate where you are on your journey.
From eye-watering spikes in fuel costs to a tangle of red tape, businesses in the logistics industry are feeling real pain. For many – especially those outside the industry – these issues came into sharp focus last year with a truckload of media coverage regarding chronic staff shortages that dominated the headlines for weeks.
While the issue may have slipped off the front pages (for the time being at least), the inescapable truth is this; the logistics industry is facing some serious issues regarding the recruitment and retention of staff, which is impacting supply chains, trade and economic growth.
Unless these issues are resolved, the industry – and economies everywhere – will have to buckle up and brace themselves for more bumps in the road.
Replacing outdated working practices with modern processes
What's clear, is that there is no single solution to the problem of skill shortages and those in the industry will need to address them all if they are to halt the decline.
One area is using technology to improve the working conditions and job satisfaction for people by replacing outdated working practices with modern processes. Or to put it another way, using technology to make jobs across the entire supply industry more appealing and less burdensome to help retain staff and boost recruitment.
It could be as simple as installing a camera in a vehicle to keep a watchful eye out for any potential mishaps. For drivers, AI dash cams means they always have a 'guardian angel' looking over their shoulder to protect them in the event of road-related incidents. It's a duty of care that firms can give their drivers when they're out on the road – and an approach that has proven to exonerate them from not-at-fault incidents and false claims.
Driver walkarounds – visual inspections to check that vehicles are roadworthy – can also be made easier by using apps to capture vital data that can be logged and stored centrally. The same is true for everyday driver reporting such as tachograph data and other compliance requirements.
Using tech to carry the heavy loads of repetitive tasks
Equally, mobile workflows and digital documentation mean that drivers can capture delivery photos, take notes and capture electronic signatures using a smartphone or tablet. In effect, it's arming staff with the type of smart tech that people in other industries have been using for years. Not only is this a positive change in the retention of existing staff, the ease of use of such systems means training new hires and then getting them up to speed is also much easier.
But it's not just on the open road that tech can help improve worker welfare. AI-powered motion detection cameras based at depots and warehouses ensure that hours of security footage no longer need to be reviewed manually. Instead, technology can focus this onto those vital minutes of footage that may warrant further scrutiny. Such technology can significantly slash the amount of time spent on mundane tasks to deliver the instant insights that are needed to focus in on an issue.
Technology is here for the long-haul
On their own, these innovations are unlikely to make a big difference to the skills shortages. But taken together, they help to remove much of the 'hassle factor' of dealing with deliveries, missed time slots, accessing documents, compliance, security and rescheduling.
In other words, people at the sharp end of the logistics can get on with their job by minimizing the unnecessary headaches that have become part and parcel of their daily tasks.
And the adoption of technology is also a signal to other sectors that logistics is a forward-thinking industry ready to embrace change to improve performance and working conditions. Squeezed by ever-growing global demand, a spike in input costs and the changing needs of a workforce that is demanding more from its employers, logistics firms are increasingly turning to technology to digitally transform their physical operations.
For those ready to embrace such digital transformation, it's clear their eyes are focused on the road ahead. But as they continue along their journey, they also know it's always worth looking in the rear-view mirror to see how far they've come – and what they've left behind.
For a list of the sources used in this article, please contact the editor
Philip van der Wilt is VP EMEA at Samsara, the pioneer of the Connected Operations Cloud, which allows businesses that depend on physical operations to harness IoT data to develop actionable business insights and improve their operations. Samsara operates in North America and Europe and serves tens of thousands of customers across a wide range of industries. The company's mission is to increase the safety, efficiency, and sustainability of the operations that power the global economy.
www.samsara.com