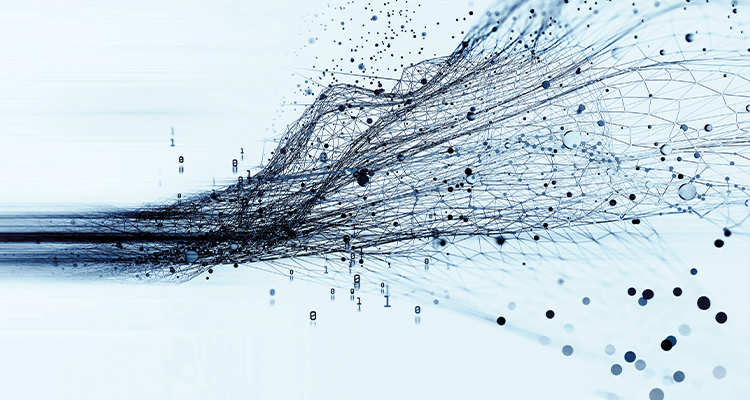 TIA's Anne Reinke discusses supply chain disruptions and solutions with Steven Dobinson
Having been in the midst of corporate, transport policy and political settings for the last 20 years, Anne Reinke's career has seen her spend the best part of two decades serving CSX Railroad. Today, she sits as the President and CEO of the Transportation Intermediaries Association (TIA), headquartered in Alexandria, Virginia.
TIA serves over 1800 third-party logistics companies (3PLs), by providing leadership and direction for the 3PL industry and its stakeholders to enhance professional standards and business practices. The ripple effect of its initiatives supporting organizations in bettering the management of their growth and profitability is felt by tens of thousands of shippers every day, and almost 130,000 employees. Its members benefit from a vast knowledge base and deeper connections with their peers, whether they arrange shipping by rail, road, air, or sea, domestically or internationally.
Anne shares her insights into the supply chain disruptions that have been felt across the US in recent times, unionization, and where the future lies: "The labor shortage is real," she opens, "and although it's been felt by everyone across the globe, the manufacturing industry has been hit particularly hard. People have been quietly quitting for some time now, which has also had implications for the warehousing sector. For so long, we've enjoyed a wonderfully seamless operation in which one truck delivers the goods and another takes them away, but now there's nobody to carry out the loading and unloading duties.
"This, tangled with the lack of dock workers, dray operators and regular drivers, has infected the entire supply chain and congested things enormously. You can literally see it affecting our lives on a daily basis as, still to this day, people have not fully returned to these labor-based positions. There are obviously other problems that we've experienced, such as the lack of raw materials and the ways in which the pandemic made it difficult to import and export goods, particularly from China. This has fueled the chip shortages, which has led to longer wait times on equipment. All in all, it's made navigating the last few years incredibly challenging."
Staff challenges
Towards the back end of 2022, President Joe Biden, along with Congress, passed a tentative agreement between US rail companies and unions into law, to avert potentially damaging strike action. The negotiations, which have been ongoing since 2019, concern the compensation and working conditions of US rail workers.
"As we have recently seen, there is a far more profound and robust tendency among European workers to instigate strike action," Anne states. "The US workforce differs here, which is partially due to the decrease in its share of unionized workers. In 1983, it sat at around 20 percent, whereas today it's more like ten percent, meaning it has far less leverage across the population. However, in lieu of these publicly orchestrated actions, the non-unionized folks are more likely to engage in the quiet quitting that I previously mentioned. It's their way of saying 'take this job and shove it, I don't need it or want it.' This is further demonstrated by the continued shortages in the warehouse sector, for example, despite the dramatic increases in potential salaries that employers have introduced as counter-measures. Some of these offerings are over $15 per hour.
Transportation concerns
"The rail sector is slightly different, on account of how heavily regulated it is, and there is a federal process that allows and determines when or whether people can strike. Back in December Congress stepped in to prevent a rail strike and the deleterious impact it would've had on the economy. Another element for consideration, is the smaller market share that the railroads hold, 30 percent,  in contrast to the truckers' 70 percent, of goods that flow across the US. The key differentiator is the nature of the cargo that either side is capable of transporting. The trains are responsible for the heavy duty or high risk, hazardous materials such as chlorine vinyl chloride, gravel and coal.
"Getting away from the railroad for a second," Anne diverts, "we have truckers who are desperate to add to their roles, but there is a new law in California that is threatening their positions as independent contractors with an ABC test that they would be required to pass. Stakeholders should be holding open forums so everyone can discuss the implications, as these small owner-operators who wish to be self-employed, may decide that they no longer want to work in California. This raises concerns among our members, who fear that in time they will struggle to transport cargo through that part of the US.
Easing congestion
"Technology is the answer. It allows our members to have greater visibility of the supply chains they operate in, which in turn facilitates locating where the pinch points are. Another key tactic to avoiding such difficulties, is diversification. As an example, one of our members was heavily focused on the food service sector when the pandemic hit, which crumbled due to nobody eating out in restaurants anymore. At this point, they had to pivot and adjust the sectors that they were serving by shifting their mix, which enabled them to succeed despite the disruptions that they faced."
In March 2022, the Biden Administration announced the Freight Logistics Optimization Works (FLOW) initiative. This called upon a variety of different organizations to volunteer data in a bid to develop a proof-of-concept information exchange to help stakeholders ease supply chain congestion, speed up the movement of goods and, ultimately, cut costs for American consumers.
"They're still trying to fully figure out this digitization of the supply chain," Anne concludes. "They're using a secure platform to measure volume, delay and destination data to determine which regions are suffering from issues ostensibly. I spoke with someone from the Department of Transportation recently, and it's only been online a short time, so we don't know if it's going to be successful yet. But to me, this is the right kind of step forward that we need to be taking. Data is going to be the coin of the realm, we're all just going to have to figure out how we can make it actionable."