Leveling up
TransUnion is a business in which unusual ideas are welcomed, which is how its procurement department, internally branded "TU Procure", came to be birthed from a simple, unassuming conversation. The internationally successful credit reporting agency has gleaned together a strategy to keep its growth strong, while keeping its costs down. Although an older company, the team has structured its inner workings in such a way that the business behaves like an entrepreneurial enterprise embedded with a culture of creativity and energy, and heading up the new global department is Damon Ascolani. Damon, who specializes in indirect sourcing, has built a history of vendor relationships and is well-acquainted with the art of negotiations, making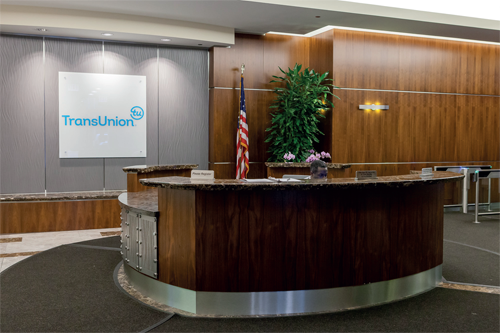 him a well-qualified leader for the company's latest venture. "I am the first Head of Global Procurement for this company, and to be honest, we're building this team as we go. What has been very helpful is incorporating a strategic alignment with our key stakeholders and we are forcing ourselves to become a strategic part of the conversation, because we have information that helps move decisions quickly and efficiently.
"Prior to the procurement department being part of the business, I felt that the deals we were receiving were not taking full advantage of TransUnion's global buying power. However, when procurement was introduced, our vendors were forced to globalize and bid competitively. I conveyed to management what this function could achieve, they agreed and we went from there; it's a perfect example of our dynamic TransUnion culture," he adds.
In Damon's opinion, this company is still a maturing organization, which is why it is building out departments that other companies have implemented for a longer period. "Management moved me from an IT function into the operations function to give this team more visibility and we've received fantastic top-down support. We need to have a bit of a hammer because when procurement functions are left on their own without a mandate, it can become a tough struggle to overcome past practices. Thankfully, we have procurement staff working with us who are experts in sourcing and our stakeholders see the value of what we are doing," shares Damon.
TransUnion's case study provides a great example of how a procurement department can bring about the value required to demonstrate tangible development. "If a company is struggling and it needs to cut costs, then procurement will help reduce them. This is straight forward. It's a little more challenging when a company is doing well as vendor costs are naturally going up as the company grows. Our job in that case is to mitigate the rate of increase in vendor costs and rationalize the supply base. That way, despite the overall cost continuing to go up, we can keep our margins under control to facilitate our growth, which, in my opinion, is quite exciting. Implementing this for TransUnion demonstrates how our company is dedicated to having a solid sourcing team, and over time, everyone will be able to see the value they are adding to the company's bottom line," he says.
According to Damon, a move of this sort is to ensure that the business secures a long-term strategy. However, the past 18-months could not have been a trickier time for a procurement department to manage supply chains. Many businesses have suffered the turbulence incurred by the impact of Covid-19, and as a result, supply chains are still in the process of pulling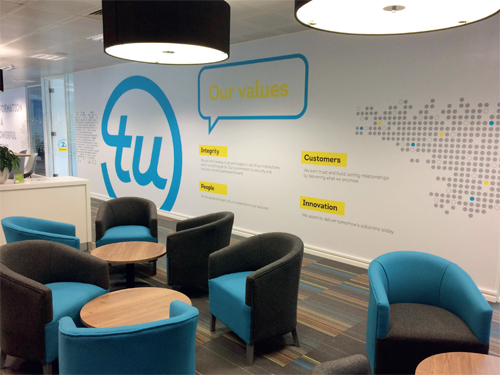 together to get ahead of the demand. "We have had to order items more proactively. For example, in our world, laptops became the equivalent situation as toilet paper during the panic-buying phase, whether they were needed or not," he says, "and we are still seeing bulk orders that people are placing in Q2 of this year to meet year end just in case. Not only did Covid-19 affect the buying habits, but anybody who needed laptops struggled with diminished supply because the glass for screens was being redirected by governments to manufacture vials for the vaccine. This coupled with a global labor shortage has caused vendors to not even be able to quote lead times for high demand items."
As far as its medium-term expectations are concerned, Damon is determined to make sourcing as streamlined as possible, while at the same time ensuring proper risk and regulatory oversight. "The biggest question at the moment is how do we source in a way that ensures we are not doing anything that creates more risk than we are willing to tolerate. My team is looking to engage in spinning up core procurement sub-functions like supply chain risk screening, supplier performance management, and bringing in additional tools to facilitate this; we are not quite there yet but it will bring with it great developments such as self-service catalogues, a shopping cart experience, guided buying, standardization, and it provides us with visibility to rationalize vendor bases and the opportunity to build in intelligent automation and RPA technology. Ultimately, what we are trying to do in all territories is implement solutions that are consistent globally, and in addition, we are trying to be the tip of the spear for what a global model for a global department could look like. A company like TransUnion has acquired so much over time that it needs to continue to move to global operating models in order to operate with efficiency and cost-effectiveness," he expresses.
Looking towards the further future, in five years' time, Damon would like to see the core elements of a procurement function stable and thriving. "Ideally, we will have a risk and a performance management process in order for us to deliver information strategically to company leadership. This will enable us to have thoughtful conversations on approach to future purchases and increase the number of competitive bids we perform which will drive down cost. For me, one of the big aspects to procurement in any company is quantifying your value. My team is working to coordinate with stakeholders who are making the budgeting decisions, so we can make better forecasting decisions as a company and eliminate as many surprises as possible. The truth is my team does incredible work, however they ae not always able to summarize their value–add to the company in a way that executives can see and feel. Tying our efforts more closely to the financials of the company will go great lengths to make this happen. Our ultimate goal is to tie procurement value add directly to our earnings per share," he says. We look forward to catching up with Damon and his team in the near future to learn more about how the procurement department has continued to succeed.
TransUnion
www.transunion.com
Services: Credit reporting agency