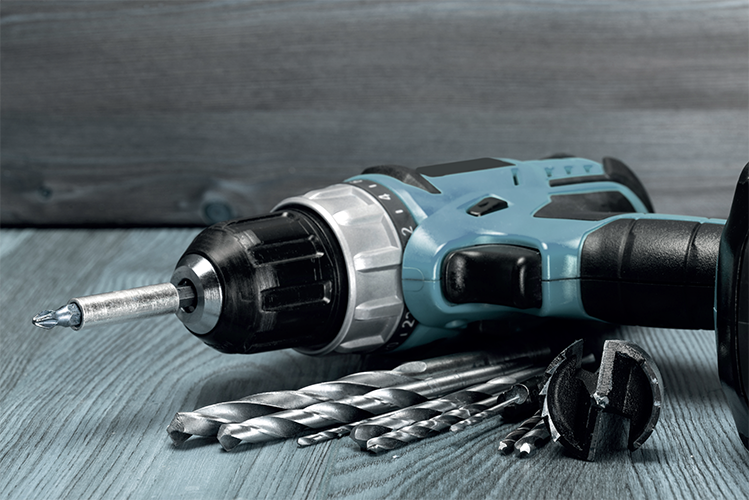 Troy story
Working in close partnership with market-leading manufacturers and specialist suppliers, Troy UK is building a better future for independent distributors of industrial supplies
Achampion of independent distributors, Troy UK is providing a competitive advantage to companies throughout the industrial supplies sector. Founded by four cutting tool specialists in 1986, the company was launched when the group discovered that, by pooling their buying resources, all members could receive better prices.
"After years of success, our founders started looking towards retirement in the early 2000s. They eventually decided to sell Troy on to someone who would further its legacy and take the company forward, while keeping the existing business model intact. That person," explains Sales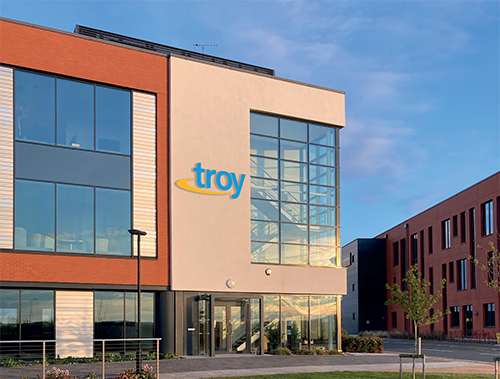 Director Richard Pymm, "was Paul Kilbride, who bought the business in 2010 and is now our CEO."
After assembling a team of experienced industry professionals, Paul immediately set about modernizing the business, with a focus on the value-added services Troy could offer. By 2018, thanks in part to its dynamic, forward-thinking approach, the firm had acquired one of its main rivals, THS Tools, taking Troy's membership base from 200 to 300 members.
"Ultimately, our members are at the center of everything we do here at Troy," Richard asserts. "Put simply, the membership base itself is made up of businesses that are great at sales, but very time-poor. Part of our vision, therefore, is to act as a support mechanism for these independents for the things they may find challenging, like marketing, IT and inventory management, whilst also providing them with access to over 400 suppliers of industrial tools and equipment."
A long way advanced from its humble beginnings, today, in 2021, Troy turns over close to £250 million and works with major brands like Bosch, Hikoki, Kärcher, Makita and Stanley. Though it remains rooted in the industrial sector, the company is also far more diversified than it once was, boasting a strong presence in PPE, power tools, fixings and fastenings, and cutting tools.
"We are often described as a 'buying group', but really, the term 'selling group' would be much more apt," Richard states. "We encourage, help, promote and offer opportunities for our members to sell.
"Acting as a conduit between supply chain and member, we have built a network that strives to offer the same services, conditions and products to our members as their national competition. Interestingly though, these suppliers all do it with a twist, and that twist is that they are local – they understand the local market, they understand the technical constraints their customers are working with, and they offer the right tool and advice as a solution.
"Despite everything you read about the power of the internet, people still buy from people, and there is a huge swing to companies wanting to support their local suppliers. It happened during the pandemic and it's now really relevant post-pandemic as we get back to normal."
As Richard suggests, Troy, like most of its peers in the business world, did not escape the impact of Covid-19. However, the company was quick to rise to the challenge, working together with its members and suppliers to increase the chances of success for everyone involved with the firm.
"Like the rest of the world, in March 2020, we had a moment's pause, took a deep breath, and asked ourselves how we could prepare for what lay ahead," says Purchasing Director Jim Chadwick. "Fortunately, the group rallied round and we had an extremely successful year, working closely with members and suppliers, negotiating on things like extended credit terms to enable our members to continue trading during that difficult period. "We have got really strong relationships with lots of our suppliers, as well as a strategic supplier campaign, which means we work with our suppliers to ensure their products and ranges receive a strong focus within the group," he continues. "In terms of being able to access product over a tough year for the supply chain, we worked very closely with these suppliers to create bespoke product ranges, rather than relying on stock supplies, which, understandably have fluctuated.
"The goal really has been to ensure that, in the event members can't get products they would normally purchase, we have alternative products available. Using our connections with suppliers to understand the markets our members are in and the relevant product developments, we have worked very hard to make sure everyone around us can thrive."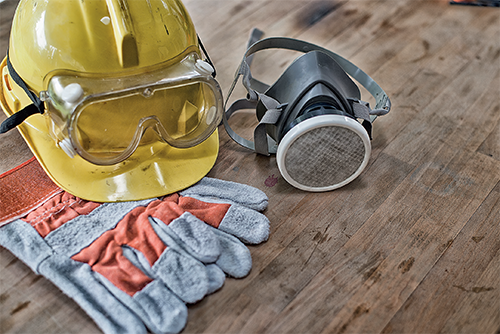 One of the key learnings from the Covid-19 pandemic for businesses across the world has been the importance of technology in helping a company adapt and evolve under changing circumstances. Driven by a recognition that the online market was always going to be invaluable in light of the global restrictions brought on by the pandemic, Troy has continued to invest in the latest technologies over the last 18 months in order to help its members remain operational and effective.
"In some ways, we were quite lucky in 2020 in that a lot of our businesses were allowed to remain open due to the nature of their work and their involvement with PPE," reports Marketing Manager Keira Park. "As a group, we have done really well in that area. More than this though, investment in technology has allowed members to continue focusing on what they love to do, which is selling and looking after their customers.
"As part of our existing digital services, we offer EZ-base, which contains quality product data on our 400 or so suppliers, and from which members can extract information on international brands like Stanley, Black+Decker and Draper, and use it to produce leaflets, flyers and websites. They can even link EZ-base into their ERP system – yet another useful aid in the battle to stay strong, relevant and competitive.
"At present," Keira adds, "we are in the process of building and launching an e-commerce platform for our members to use, which integrates seamlessly into EZ-base, enabling members to trade through an avenue that they may never have had before. The pandemic has highlighted the need for businesses to be able to serve more than just their local area, and e-commerce obviously opens up those national opportunities. On top of that, it also drives efficiencies and gives members access to tools that the national players have had for years, levelling the playing field in the process."
With Troy, members making use of an e-commerce platform for the first-time benefit from the expertise of an extended team in place to support them through any unfamiliar, transitionary activities in the digital space, as well as market their efforts upon completion. This team, and their work, is evidence of the fact that, alongside technology, talented people remain an equally critical differentiator in the industry today.
"We are a people business," Richard declares, "and so are our member firms.
"We have a great business development team that has helped our members through Brexit and Covid-19, and will continue to support them in the future.
"Many Troy members have been with us for years and years now because we are not a profit-driven organization, but one that cares about the independents we support. Yes, we do make a profit, but a lot of that is reinvested back into our members, which helps us build trust. Members know we are with them every step of the way."
As we enter the final stretch of 2021, raw material costs and freight charges continue to add inflationary pressure to products in the industrial supplies industry, while the sourcing of items from places like India and China is still proving difficult. However, although Jim feels that these pressures will continue for some time, he is hopeful that the challenges will stabilize in the second half of next year.
"We are hoping that, in the next 12 months, things will start getting back to normal," he remarks. "One way in which we aim to evolve is through diversification as we continue developing ranges of products that are exclusive to our members, both new and old."
For Keira and Troy's marketing team, the emphasis remains on creating new opportunities for sales for members, which includes the e-commerce side of the business, as well as developing its communications channels. "Members who were already geared up for e-commerce have thrived through the pandemic and now we want to make sure that, if anything like this ever happens again, every member has access to a fantastic e-commerce platform they can trade through," Keira notes.
"Elsewhere, we want to ensure that we are helping our members get their message out there, so we will be continuing with things like digital shows, where people can log on, watch us live and communicate through a chat function. We have been doing those shows exclusively for our members so far, but we aim to start doing them for our end-users as well to try and drive traffic and footfall back through our membership. Those shows, and our work in general, will be built around product innovation, sustainability, and making sure our voice, and our members' voices, are heard in the industry."
Strengthened by the clear vision of its CEO, Troy is ready to tackle the decade ahead, supporting its members across the UK and creating a better environment for independent distributors of industrial supplies. As it has been since its founding, the organization is set to be a vital ally to its members for years to come.
"Independent businesses have an incredible ability, much more than their national peers, to create demand for products and bring innovation to the market. We, at Troy, will continue to help these firms maximize on the rewards they receive from this hard work," Richard proclaims. "The goal now is to make sure that all our members with an appetite for growth are relevant in 2022, 2023, 2024 and 2025. By 'relevant', I mean that they are able to offer contemporary customers what they want, including retail shops for a 'touch-feely' experience, as well as online capabilities so that that customers can research and purchase a product online.
"Around 85 percent of all products are now researched online prior to purchase, so if you don't have a website that is accessible to your customers 24/7 then there will inevitably be leakage to Screwfix or Amazon because it is just easy to buy from those firms. Members need an omnichannel approach; that is the most immediate requirement.
"Beyond that, I think this business is totally scalable," Richard says in closing. "Within the next three to five years, there is no reason why we can't move into new markets. It doesn't even necessarily have to be tools. At Troy, we have a successful template in place for all sorts of products and all sorts of businesses. I think we have proved, in our performance over the years, that this is a company with unlimited potential."
Troy UK
www.troyuk.co.uk
Products: Supply facilitator of industrial engineering products