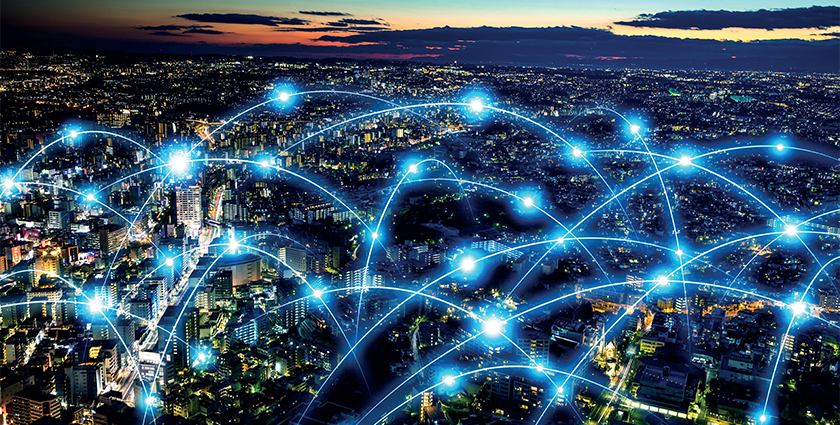 Global supply chains have endured a huge amount of disruption over the past few years and as a result, there is an increasing need for manufacturers to be able to demonstrate their resilience and adaptability in the face of uncertainty. Being able to identify and prevent a problem before it becomes an issue is increasingly fundamental, and traceability within the supply chain plays a critical role in being able to do so.
We recently spoke to Maggie Slowik, Global Industry Director, Manufacturing at IFS on the importance of traceability in the supply chain, and the benefits that it can provide long term, both in terms of an organization's reputation and in its sustainability efforts too.
Why is supply chain traceability so important?
The reason why end-to-end traceability is so important is shown anytime there is a recall. The cost of a recall goes well beyond the expense of replacing an order, as there are potential regulatory fines, or paying for damage caused by use.
However, potentially most impactful, there can be significant tarnishing of the brand name and lowered trust in the company.
Industries like automotive, food and beverage, chemicals and life sciences, in particular, know the pain that product recalls can bring, as these are regularly occurring events with varying levels of severity.
At the end of the day, end-to-end transparency, or the ability to provide a full history download of a product — may for some companies be the worst nightmare, but for others the greatest opportunity.
While the industry used to simply react to events in the past, today's manufacturers must demonstrate an increased focus on preventing problems before they even arise, especially during times of increased volatility, competition and customer scrutiny. In that sense, traceability is not just a matter of mere regulatory compliance but is gradually becoming an enabler of competitive differentiation.
How does traceability help with sustainability efforts in the supply chain?
Across most manufacturing sub-industries, we see customers, investors, employees and regulators demanding more sustainable products and production.
The operational implication is that companies must be able to explain and account for the journey that their products and associated parts/materials have travelled. Achieving this requires not only access to complete data but also the effective management thereof. In that sense, traceability is an enabler of sustainability.
Those companies that have a mature approach to traceability should be able to provide a complete product history download to both customers and regulators and use data to support ESG reporting activities and goals.
How does traceability help with regulatory compliance efforts in the supply chain?
Traceability is essentially a capability for end-to-end transparency, and resulting from that, for quality, regulatory compliance, and recall readiness.
However, at the end of the day, traceability also translates into operational excellence, because the by-product of most internal traceability projects is that companies achieve better knowledge of their processes, and this opens further process optimization opportunities.
So in reality, traceability, good manufacturing practices, and operational excellence are all inter-connected.
What role does traceability play in helping organizations to grow/ maintain their reputation?
It all comes down to trust.
A recall incident can cost a manufacturer and its associated retailers hundreds of thousands, if not millions, in direct costs (think of legal costs, replacing products, etc.), but more worryingly, there are also indirect costs, and this is the impact on share price, the brand, the company's reputation. That in itself has far-reaching consequences, and in some cases this can be the biggest threat to profitability yet.
To this point, traceability is not just a matter of compliance with regulations but an opportunity for competitive differentiation. Why? Having access to granular knowledge of any details from sourcing to delivery in an extended way, potentially multi-site, multi-company, and multi-regional, manufacturers can demonstrate that they are a viable and trusty worthy supplier and brand to their respective customer ecosystem.
Can the new technologies that manufacturers are investing in help them to address their traceability requirements?
Being able to easily access accurate, real-time information is key to enabling traceability. Unfortunately, the operational reality is that there are pockets of siloed data stored in various places throughout an organization and still today, the most common approach [within manufacturing] when it comes to traceability is a reliance on manual processes or spreadsheets.
While the use of technology can be an enabler for driving traceability across the value chain, it alone does not guarantee success.
Most manufacturers or distributors utilize their ERP system for internal traceability as it is generally the system of record for most of the data necessary for traceability. However, rather than relying on legacy ERP systems, what they need is a modern and integrated system that can apply analytics to the large volumes of data being generated in real-time to improve decision-making processes and visibility.
In fact, these types of tools allow companies to take a more proactive approach to traceability.
Does traceability play a key role in the remanufacturing trend?
Traceability is also paramount for those companies who have circular business models or are looking to adopt them.
As parts and products move through an extended lifecycle, manufacturers need to understand exactly how they change. To be able to do that, they need to get an end-to-end view of how the product was designed, then built, and how it has been maintained, including reverse logistics.
IFS provides these capabilities all in one single solution to support customers on their remanufacturing journeys. This level of traceability capability can also help authenticate products for resale.

Maggie Slowik, Global Industry Director, Manufacturing at IFS
IFS develops and delivers cloud enterprise software for companies around the world who manufacture and distribute goods, build, and maintain assets, and manage service-focused operations. Within its single platform, its industry specific products are innately connected to a single data model and use embedded digital innovation so that its customers can be their best when it really matters to customers – at the Moment of Service™. The industry expertise of IFS' people and of its growing ecosystem, together with a commitment to deliver value at every single step, has made IFS a recognized leader and the most recommended supplier in its sector.
www.ifs.com