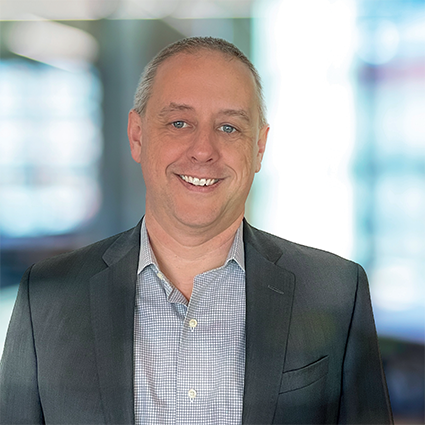 We've all witnessed recent bottlenecks in global supply chains, revealing how fragile our system can be when thrown a curveball. One possible silver lining is that supply chain leaders, with a crystallized awareness of the risks around labor scarcity, product and component shortages and future disruptions, have been challenged to architect resiliency into their operations.
Certainly, having the right supply chain software platform is critical to meeting these challenges. In fact, "61 percent of [supply chain leaders] say technology is a source of competitive advantage," Gartner reports. But many organizations today continue to use outdated infrastructure to underpin those operations, many of which remain on-premises. Those organizations have struggled to upgrade static systems internally – as a result, the systems, and by extension, their organizations, lack agility, security and flexibility to deal with these evolving challenges.
Software-as-a-Service (SaaS) addresses these challenges, enabling enterprises to be more sophisticated and agile in their operations.
There is often a conflation of terms between 'SaaS' and 'cloud', and indeed they are closely related. The key difference is that while cloud refers to where the software is installed, SaaS refers to how it is delivered. SaaS absolves the end-user of maintenance, security and updates of the software, unburdening the buyer from risks and responsibilities associated with its management. At scale, those IT tasks can be done more efficiently by the SaaS vendor, so while the cost of that IT offloading is rolled into a monthly fee, it should be a lower fee than absorbing the personnel and requirements to do it in-house. The supply chain industry has always been a very hands-on operation, perhaps why the SaaS model has been a little slower to be adopted than other industries, but the wave of transformation is well underway as the promise of SaaS is replaced by testimonials of successful use cases.
SaaS is a prerequisite for modern success
The SaaS market has grown more than five times in just seven years, and over that time has matured significantly. Seeds of doubt are being uprooted by compelling stories of SaaS successes, and supply chain leaders are taking note. We've witnessed in today's SaaS market not only how the cloud can host supply chain software in a secure, optimized way, but how it can unlock more advanced tools at scale. It relieves supply chain teams of operational costs and labor as well; they can add value to their organizations and focus on their core lines of business instead. It's long been the promise of SaaS to do just this, and now supply chain leaders are seeing the dividends of embracing SaaS.
There is a lot to be excited about in the field of supply chain execution and analytics, and SaaS is a key enabler of the innovations on the horizon. As data tools for supply chain agility gain sophistication, a SaaS ecosystem will become an increasingly important prerequisite. SaaS is making new advanced tools and security capabilities available to any organization at scale; those organizations can access these resources quickly, made available by software vendors whose primary focus is their customers' success. Remember, in a SaaS world, new features, capabilities and bug fixes become available to the customer very rapidly, unleashing agility and flexibility.
SaaS, but not for SaaS' sake
We've seen great progress among software vendors who are building cloud-native products, and we've seen some good initiatives in the industry to allow multiple vendors to work together more effectively. But SaaS as a software delivery method should be considered table stakes these days; supply chain leaders vetting software solutions should dig deeper than that before they invest.
When considering a SaaS vendor for your supply chain software, supply chain leaders must also consider the maturity and financial viability of the vendor, the skills and industry-familiarity of its staff, and the specific capabilities of their product. With SaaS as such a buzzword in the market today, one needs to look beyond the software's architecture as there are a lot more factors at play.
Ask yourself: Does the provider understand only SaaS, or do they also understand my industry?
Supply chain leaders deserve the benefits of the cloud and the support of a real partner who understands their specific needs and challenges. Software solutions should run flawlessly in the cloud, but that should not absolve them from a deep repository of features, functionalities, and familiarity that supply chain leaders might prioritize as their business circumstances change.
During your provider search, include consideration for domain expertise and previous success in your industry. If you track key competitors, who are they using and how have they used cloud technology to push your position in the marketplace? Ask providers how they could help you innovate and drive improvements within your domain to see how their experience and vision for your solution brings opportunities for efficiency and change.
Finding the right SaaS partner
If you're looking for SaaS supply chain solutions, make sure the provider you choose puts your business results first – the true KPI for SaaS success. SaaS is simply a backbone; they must have the right strategy, capabilities, experience and people built on that backbone to be effective.
Specifically, their SaaS should respond to the natural evolution of your IT concerns. Your partner needs deep industry knowledge to make that possible: Top-of-mind priorities among supply chain leaders must also be top-of-mind for providers, now and into the future.
Over and above data security, the unburdening of IT tasks and infrastructure scalability, SaaS opens the door to a new era of data insights, and we're only starting to scratch the surface of what that truly means. Your SaaS partner should understand this, and see eye to eye with you in enabling access to rich data that allows you to track, observe, and optimize your business processes. You should be able to identify bottlenecks and act on real-time opportunities as well. There is a wealth of analytics tools available that make this possible, and so many more that your ecosystem should be ready to exploit.
Locking down future innovation and success
There is still a lot of innovation in the pipeline for the supply chain software industry. SaaS is going to unleash that innovation. From digital twinning and a new dimension of experimentation and design, or the evolving applications of machine learning, SaaS is the modern infrastructure that underlies innovation. Supply chain leaders who find enduring, trustworthy SaaS partners can secure the resources they need today, but also rest assured they will have these emerging technologies available to them as they build resiliency and seek out a competitive edge.
It's not just about software – it's the agility these providers bring to the table that will really make the difference in modern supply chains. Meanwhile, supply chain leaders can do what they do best: provide exceptional experiences for their customers and drive exceptional business results.
For a list of the sources used in this article, please contact the editor.
Martin Schryburt brings over 25 years of experience in software development to his role as vice president of Research & Development for Tecsys. He is a global R&D business leader with a strong record in building robust and effective product development teams. Prior to joining Tecsys in 2021, Martin worked for Nokia where he led an internationally distributed team of 500+ engineers delivering on product architecture, development and support. His experience and perspective help Tecsys' R&D department craft real-world solutions that drive business results and equip customers with innovative and mission-critical supply chain capabilities.
www.tecsys.com