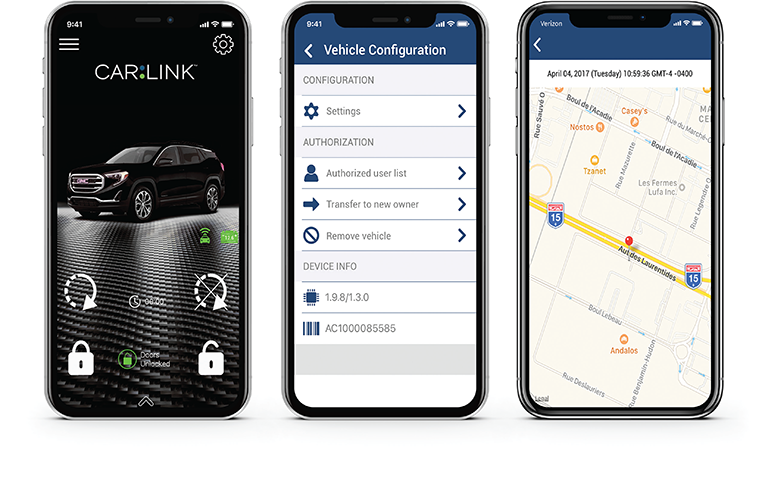 Investors in innovation
Leading electronics supplier and manufacturer, VOXX International, continues to dominate the global market with its cutting-edge biometric and AV technology
With its extensive portfolio of 35 well-known consumer electronics brands in the premium audio, automotive and biometric categories, VOXX International (VOXX) has established itself as an industry leader, and major player in the global electronics market. The company is known for its innovative thinking and ability to supply a variety of products to a diversified customer base, ranging from automotive OEM's to specialty CE-retailers and mass-merchandise commercial entities. Having responded effectively to a number of supply chain challenges over the last few years, VOXX International now reaps the rewards of those maneuvers, and gears up for major expansion in 2022.
As a company with a truly global presence, VOXX International has established a strong network of suppliers and partners across the US, Mexico, Malaysia, China, Taiwan, South Korea, and Vietnam. The US-based company uses its impressive footprint to produce a range of cutting-edge technologies to customers all across the globe. "We operate in three segments," summarizes VOXX's President and Chief Executive Officer, Pat Lavelle. "One is the automotive sector, where we build products for OEM car manufacturers, and for the aftermarket. VOXX maintains number one market share in rear seat entertainment and remote security and start in North America.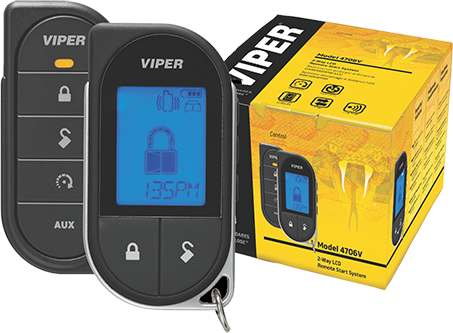 "The other segment we operate in is consumer elements, supplying premium audio equipment in the form of both passive and powered premium speakers, and AV electronics," he continues. "The third segment we are in, which we are building up now, is our biometrics segment. We are a complete biometric supplier producing and marketing iris, face, and access control systems for physical access, or logical access into computers or other high-security devices."
Biometric technology is one of the most exciting and rapidly growing sectors of the electronic security industry. As a company with a keen eye for innovation, VOXX stands at the cutting-edge of these developments. "Our belief is we are all going to be authenticated or identified by our biometrics in the future," explains Pat. "Iris biometrics is the most secure of all, and we expect it to become the technology of choice for highly secure applications. Eyelock, our majority-owned subsidiary, has over 70 patents, with another 30 in application that cover our iris technology. The only biometric more secure than Eyelock's biometrics scan is a DNA test."
As a nimble, forward-thinking operation, VOXX is capable of spotting emerging technologies with great potential at their early stages. This ability to react and think ahead has also served the company well, as it has responded to unprecedented conditions and challenges throughout the supply chain. As Pat discusses: "We noticed that there would be a chip shortage very early on; because we work with many different manufacturers overseas in Asia, we were starting to get information from them about how the supply chain was stretching out. We were told that if we wanted to be sure of getting chips that we should lengthen our lead times, and we took their warning seriously.
"We began working with 52-week lead times on chips, so that for the last year or so we had the supply that we needed. However, the chip costs were also going up, and that was impacting us. In some instances, where cost and supply chain became too much of an issue, we redesigned some of the boards to work with chips that were more readily available.
"So, we knew about the chip shortage ahead of time, and that allowed us to make early adjustments. However, the problem does persist, and it is currently affecting some of our bigger OEM car manufacturing customers. We don't expect the problem to begin working itself out organically until the middle of 2023."
The electronics industry has also been hit by other factors over the past few years, including shut downs that resulted from the outbreak of Covid-19. As an industry leader, VOXX has kept a close eye on changing trends within the industry. "I have been doing this for 45 years. I've seen shortages, strikes, high gas prices and surcharges, but I have never seen anything like the combination of supply chain issues that we have had to deal with over the last year," Pat confides. "That being said, some of the problems are improving, which is promising. I expect to see the situation improving gradually throughout 2022, and hopefully see some significant relief in 2023. I also expect that chip production will increase, as new fabrication plants come on-stream.
"We also see that container and equipment shortages that plagued us all last year are improving somewhat, but still not at the level we experienced pre-pandemic," he continues. "The general trend of improvement will continue, with the potential exception of air freight, which may take longer to recover."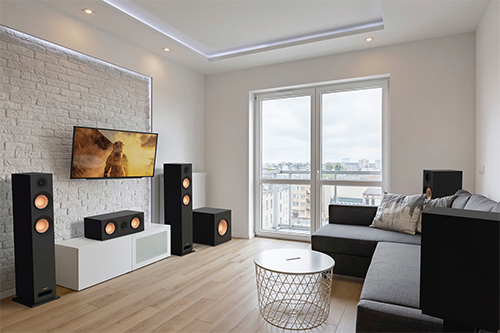 As the global supply chain continues to provide challenges, VOXX has developed various methods of ensuring it provides reliable services to its customers, as Pat details: "There are some things we can do in response to these external factors that will help sustain the business. When we started to see the ports tie up, we moved some of our operations to different port locations that were less congested. We have been in business for about 60 years, so we had a lot of strong partnerships overseas with carriers and freight forwarders; those relationships have been invaluable to the company.
"Additionally, we stretched out our delivery times from 30 days to 90 days from Asia, and 75 days from China," he adds. "We were fortunate that we had the capacity to carry extra inventory and support those longer lead times. Again, keeping an eye on trends across the supply chain helped us be effective in our reactions; when we noticed everything slowing down, we started ordering heavily, and bringing in product to make sure we had sufficient quantities of inventory for the holiday season.
"Last fiscal year, which ended February 28th, we achieved double-digit sales growth. We implemented three price increases, in order to adjust to the rising cost of materials and shipping, and if things stay constant, we expect to have restored our historical margins within the next few months."
Remaining keenly aware of industry trends, and reacting early to geo-political factors, has also contributed to the enduring success of VOXX. "We have utilized every resource at our disposal, and while you can't plan for a 25 percent tariff increase, or war breaking out in Europe, you can use the data and information available to identify the problem and react early. I think that is one of the things that VOXX International has done exceptionally well, and will continue to do," Pat affirms.
It is clear that VOXX responded effectively to the various supply-chain challenges that arose between 2020 and 2022. "From a top-line revenue standpoint, we've had strong growth over the last few years. Our consumer business, led by our Klipsch audio brand, has performed very well. A few years ago, we collaborated with Amazon to bring FireTV to the automobile. Based on this collaboration, we have won $530 million in new awards for FireTV and other products we supply to the OEM market.
"We launch FireTV on the new Jeep Wagoner in September, and have worked on a number of other Jeep designs that will roll out later this year. In addition, we are doing business with Ford, which is moving over to Fire TV as well."
Alongside these exciting new ventures, VOXX has recently acquired Onkyo, a leading supplier of premier AV technology. This opens up a whole new market for VOXX, as Pat confirms: "Prior to the acquisition, our premium audio business was limited primarily to high-end speakers, so this really opens up new avenues for VOXX.
"Through Onkyo, we have added 80 new experienced engineers, and completed a joint venture with Sharp Electronics Malaysia, who will be manufacturing the product," he goes on. "We expect this business to generate over $200 million in sales as we expand worldwide and resolve current supply chain issues."
The success of VOXX illustrates just how powerful the force of innovation can be. Responding efficiently to both market trends and supply chain pressures has seen the company continuously go from strength-to-strength, and there is no doubt that it will continue shaping the global electronics market with creative and exciting new technologies for generations to come.
VOXX International
www.voxxintl.com
Products and services: Supplier and manufacturer of automotive and consumer electronics