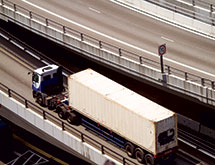 One such example comes from the One such example comes from the supply chain solutions company, Savage, which has acquired third-party logistics company Trans Dynamics, an established provider of over-dimensional, intermodal, LTL and specialized logistics services. 
Another example comes from Descartes Systems Group, which acquired Airclic Inc., a leading U.S.-based provider of mobile solutions that help companies reduce the cost of delivering goods by automating traditional paper-based processes.
Making an Entrance
With more than 200 locations and 3,500 employees, Savage is a global leader in the creation and delivery of bundled supply chain management services. Adding Trans Dynamics to its portfolio brings in a company that has offices in Atlanta and Chicago, as well as extensive carrier relationships across the country. It works with customers that are small, medium and large volume shippers to manage freight transportation across a variety of industries.
"We've provided logistics services for decades, but with the acquisition of Trans Dynamics we're now entering the third-party logistics market, as well," says Kirk Aubry, Savage president and COO. "Our focus is on growing the business and increasing its capabilities and efficiency. We intend to build on the excellent service Trans Dynamics already provides and find ways to add value for customers."
Trans Dynamics has provided logistics services for 30 years, specializing in full-truck shipments via van, refrigerated, flatbed and step-deck equipment. The company serves a diverse customer base, with agriculture and plastics customers making up 30 percent of its current business.
"We are excited about the many new opportunities Savage offers to our customers, and we are committed to continuing to provide exceptional customer service at every step of the process," explains Dave Kreidler, Trans Dynamics general manager. 
"Our customers recognize the benefit of having a logistics partner that's small enough to know their individual needs but large enough to grow with them," Kreidler adds.
Strengthened Platform
As for Descartes' acquisition of Airclic, it allowed the company to add vertically focused mobile capabilities. In so doing, the move strengthened Descartes' fleet management platform. 
Airclic's cloud-based mobile solutions help streamline and automate complex last-mile logistics processes. The last mile is a key piece of the supply chain that directly touches customers and has traditionally been fraught with manual paper-based processes. 
Airclic's Perform platform provides configurable, feature-rich mobile technology and advanced electronic proof of delivery (POD) solutions. These solutions operate on a hand-held device carried by the driver. 
The solutions are designed to help customers across a number of industry verticals, including third-party logistics (3PL), food and beverage, retail and healthcare. They also improve transportation efficiency and reduce the cost of delivering goods.
"Demand is steadily growing for robust mobile applications that help customers improve their fleet operations and compete more effectively," says Andrew Roszko, senior vice president of sales at Descartes. 
"With deep domain expertise in delivering advanced mobile solutions across key industry verticals and proven solutions operating on more than 40,000 handheld devices, Airclic helps strengthen Descartes' market-leading routing, mobile and telematics solution portfolio," Roszko adds.
"Descartes and Airclic have several common customers who have achieved significant value by augmenting their route planning and optimization systems with comprehensive mobile data at the driver, vehicle and stop level," says Edward J. Ryan, Descartes' CEO. "With a focus on integrating our businesses to provide superior results for our customers, we believe we can meet the growing demand for integrated routing and mobile fleet management solutions and put Airclic on a path to achieving similar operational profitability to Descartes."