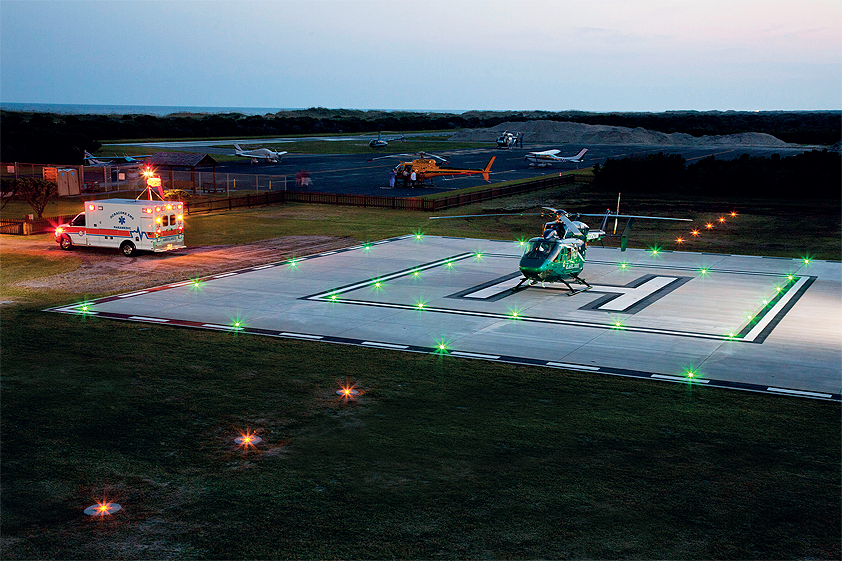 Weathering the storm
Rather than be overwhelmed by the challenges of 2020, ADB SAFEGATE has used the past year to put itself in the best possible position to navigate a future that will be defined by having a more fluid and reactive supply chain
Regular readers of Supply Chain World will likely be familiar with the name ADB SAFEGATE, having seen the business feature within its pages in recent years. For those uninitiated, a quick summary hardly does it justice, but ADB SAFEGATE is a leading provider of integrated solutions that boost efficiency, improve safety, raise environmental sustainability, and reduce the operational costs of airports and airlines worldwide. With more than 1200 employees helping it to serve more than 2500 airports in over 175 countries, in short, ADB SAFEGATE's mission is to provide intelligent tools spanning the gate, airfield, tower and service, increasing overall airport performance, from approach to departure.
Catching up with Melanie James – ADB SAFEGATE's Director of Supply Chain for the Americas – in April 2021, the first topic of conversation is perhaps unsurprisingly how the business fared in 2020. "I think first and foremost, it is important to note that due to the nature of our work supporting airports around the world we were almost immediately classed as being an essential business. As such, we have worked throughout the duration of the Covid-19 pandemic, with our manufacturing plants remaining operational – while of course following all of the necessary safety protocols – and being supported by a team of people also working remotely.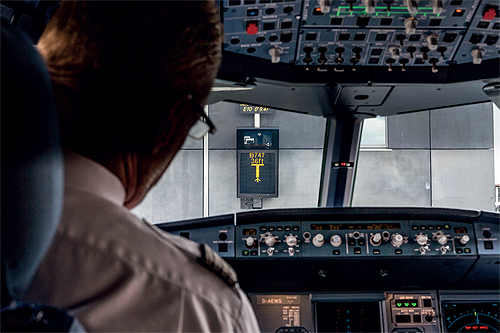 "There were minimal disruptions at the beginning of the pandemic. We entered into that period with a strong, well-established supply chain for the Americas – made up of numerous great partners, which helped to shield us from much of the impact caused by the virus. As we progressed through the year, we ramped up our level of communication with our supply chain partners in order to determine how the pandemic was affecting their business, as well as making more frequent reviews of our open blanket orders, contracts and KPIs. This meant that we were then able to make a series of quick pivots in the following months in order to react to a rapidly changing environment and levels of customer demand for specific items, such as electronics and semi-conductors to name just two examples."
It goes without saying, therefore, that ADB SAFEGATE would have learned a number of valuable lessons over the last 12 months, not least of all about the resilience of the supply chain itself and about how new, more dynamic ways of working are already shaping the future of supply chain management. "The most important fact to emerge from the last year was that we could be confident and reassured that we had a good foundation in place to withstand the various impacts of the pandemic," Melanie continues. "What did occur, however, as the analogy goes, 'as the water recedes, the rocks appear', within the supply chain system exposing potential threats that perhaps would not have been visible under less challenging circumstances. This gave us the unique opportunity to delve into these issues in order to best mitigate them and optimize for any future disruptions that may occur.
"One of the solutions we have devised for this is the revamping of our RISK assessment process to include tier II and tier III partners within our supply chain. We are applying this approach from the top down, looking at it not only at a supply chain level, but also from a product/customer facing perspective, and applying full mapping to all of our supply chain partners, processes and KPIs. This very much speaks to our being a very 'customer-first' organization that has always been keen to identify ways that we can do things better."
What the Covid-19 pandemic has also done is shake up what have long been traditional ways of operating across all supply chains. Where typically these function in a very sequential manner, where plans and forecasts are made for the months – and sometimes years – to come and then be executed, as Melanie rightly observes the new normal – as it were – is set to be a much more fluid environment.
"The days of serial planning within the supply chain, in my opinion, are not going to work nearly as well moving forward," Melanie highlights. "With so many variables and layers of potential disruption present today, it is imperative that we maintain a supply chain that is fluid if we are to meet the challenges, while also serving our customers' needs and demands. To that end, we have taken a very pragmatic approach and adopted full contingency planning for various possible scenarios, which incorporate everything from how our key products and services are delivered, to how we best support our key customers and supply chain partners."
Being the business that it is, ADB SAFEGATE's efforts to achieve continuous self-improvement did of course also pre-date the Spring of 2020. It was at the turn of last year in fact that it made the decision to change its freight strategy, partnering with a 3PL provider in a move that would turn out to be hugely beneficially when navigating the freight challenges that have remained prevalent since April 2020. "The switch to a full 3PL provider for freight has proven itself to be a great decision for the company," Melanie enthuses. "In doing so, we now possess full tracking capabilities that we can provide to our customers at their request, so the customer satisfaction benefits are enormous. Also, having a true partner working alongside us to deliver these benefits has proven to be invaluable when faced with some of the more unique freight-related challenges that we have encountered in the last 12 months."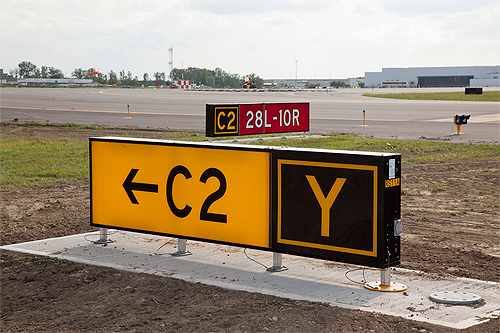 For ADB SAFEGATE, 2021 has been a case of "so-far so-good", but as Melanie goes on to point out, the company is not satisfied with resting on this, and is pushing forward towards a number of goals and/or targets. "As with any business, we obviously have budgets, objectives and performance targets that we want to meet, and we are moving along nicely to achieving those, while also working hard to improve things like our base KPIs," she says. "At the same time, we will move towards completing our supply chain mapping and disruption planning activities.
"What is also imperative is that we continue to reinforce our regular lines of communication with our partners and customers – for example through the updating of our supplier report cards which we send out quarterly – but also with our own internal departments and colleagues, most importantly those that are customer facing. In today's rapidly changing world, it is so important that everyone understands one another's pain points, so as to try and mitigate for any challenges that may arise. This is going to be super critical for supply chains to operate effectively, and it all boils down to simple communication making a huge difference.
"So, in summary, in the months ahead, ADB SAFEGATE will be focusing on RISK assessments and contingency planning, while also looking at various initiatives and identifying innovative ways of weathering the different challenges relating to costs or shortages within the supply chain. We know that there are forecasted shortages or blips on the horizon in certain specialized sectors, such as the electronics market, but we are doing everything possible to be prepared for any outcome."
As Melanie states at the conclusion of our conversation, the above factors mean that her job is not without its challenges, with everyday bringing new lessons to learn, but much more importantly, new opportunities are created to optimize performance and to initiate growth.
ADB SAFEGATE
www.adbsafegate.com
Specialty: Airfield lighting, gate and tower solutions for airports