Recognize and respond
Northside Hospital is achieving supply chain resiliency by eliminating constraints
It seems that 'new normals' are the constant now rather than the exception. Disruptions brought on by events such as 9/11, the financial crisis, and the Covid-19 pandemic have wreaked havoc globally on supply chains and changed the way goods and services are purchased and delivered. The pandemic has had a dramatic impact on supply chains across the board especially in healthcare. According to Carl Waller, Northside Hospital's Vice President of Supply Chain Management, healthcare systems that were better able to weather the effects of the pandemic typically had supply chains that recovered quickly from the disruption caused by shortages of personal protective equipment (PPE).
Achieving resiliency
Resiliency is a frequently used term today that describes the ability to recover rapidly from difficulties. The consequences associated with a lengthy recovery can be devastating if the pace of disruption outstrips the rate of recovery. Achieving resiliency largely depends on the ability to eliminate constraints in the supply chain. The Theory of Constraints (TOC) which was introduced in the mid-1980s by Eli Goldratt, defines a constraint "as anything that limits a system from achieving higher performance versus its goal – a bottleneck." Once a constraint is eliminated, the next constraint is identified, eliminated, and so on.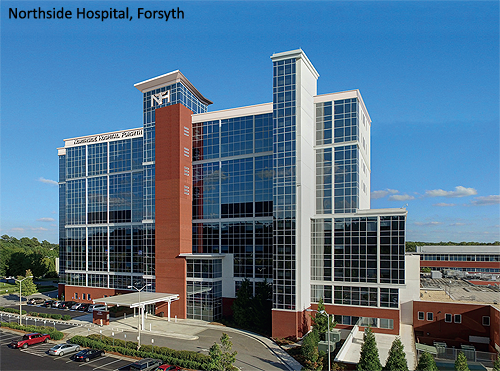 Northside Hospital has incorporated some basic elements of TOC into its supply chain management philosophy and believes it has been a major factor in the organizations' ability to achieve resiliency during periods of disruption. The first step in eliminating a constraint is identifying the constraint in the context of supply chain strategy, metrics, and risks. Understanding the impact of the constraint not just on supply chain, but the entire organization is an extremely important part of the identification process. Predicting future constraints based on the elimination of a current constraint is also a valuable planning exercise and allows the organization to foster a proactive approach to achieving and maintaining resiliency.
Northside segregates constraints into two categories, strategic and tactical. A strategic constraint is one that affects the broader organization, may require a longer timeframe to eliminate, and usually involves external stakeholders. Conversely, a tactical constraint is one that can be eliminated in a relatively short timeframe, requires fewer resources, and may or may not involve external stakeholders. Addressing tactical constraints may contribute to the elimination of a strategic constraint.
Eliminating constraints to flexibility and throughput
Northside's supply chain mission is to cost effectively source and deliver high quality goods and services necessary to provide innovative and unsurpassed patient care. Effectively sourcing and delivering high quality goods means that the supply chain must provide the right products at the right place at the right time to support patient care objectives. This requires enough flexibility in the system to ensure that supplies are readily available regardless of changes in demand, while basis, thus eliminating the constraint caused by space limitations at each facility.
Constraint #2 – receiving
A constraint caused by an increase in the frequency of deliveries coupled with organizational growth occurred at the loading dock at Northside's Atlanta campus. "We experienced bottlenecks at the loading dock due to the limited number of receiving bays relative to the volume of goods being received," noted Carl. This was exacerbated by the fact that the route to the loading dock was the same as that used by employees to park. There was no space for dock expansion so the constraint would have to be addressed in another way. The end solution was to install dock management software. Although not widely used in healthcare, the application optimizes inbound and outbound traffic resulting in improved dock productivity and door turnaround. Dock activity was analyzed and a schedule was developed for each vendor based on the criticality of supplies being delivered. Items such as surgical supplies and pharmaceuticals were delivered first, while non-essential delivery of supplies were sequenced throughout the remainder of the day. Deliveries during shift changes were also minimized. Utilizing the dock management software eliminated the delivery bottleneck thereby increasing throughput.
Constraint #3 – supply shortages
Another constraint that inhibited flexibility was an occasional shortage of supplies caused by factors such as scarcity of raw materials, vendor consolidation, peaks in clinical activity, and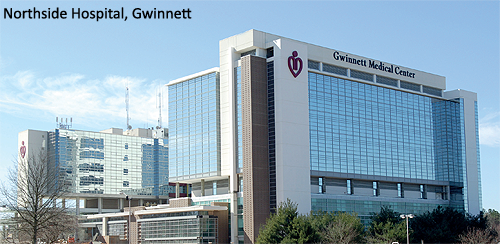 weather events among others. To address the constraint, Northside worked with its suppliers, distributors and import partners to secure alternative channels that could fill potential supply gaps. These channels could be quickly activated when demand for supplies exceeded the ability of primary manufacturers to supply product. Additional warehouse space provided by the distributor as well as incremental storage gained through acquisition could accommodate buffer stock if needed. Eliminating this constraint paid huge dividends during the pandemic. Being able to leverage the alternative channels ensured an adequate supply of PPE.
Conclusion
Removing these constraints described above required minimal investments in capital, but resulted in dramatic improvements to Northside's supply chain. Eliminating the constraints could not have happened without the involvement of numerous stakeholders including clinical staff, executive management, suppliers and distributors. In summary, TOC forces a focus on bottlenecks in the supply chain. If done correctly, the elimination of constraints will result in throughput and flexibility commensurate with demands placed on the system. Investing in non-constrained resources will yield very little benefit as output already equals or exceeds demand for those resources. Constraints will change as the environment in which the supply chain operates changes. Being able to recognize and respond quickly to those changes is key to achieving and maintaining resiliency.
Northside Hospital
www.northside.com
@NorthsideHosp
Services: One of Georgia's leading health care providers
Northside Hospital is an integrated health care delivery system that serves the Atlanta region. It operates five acute-care hospitals with 1,558 licensed beds and more than 250 outpatient locations across the state of Georgia.
Northside is one of the most respected and fastest-growing health care organizations in the Southeast and is committed to balancing clinical excellence with compassionate care. The health system leads the U.S. in newborn deliveries and is among the state's top providers of cancer care, sports medicine, cardiovascular and surgical services. It has been recognized by Healthgrades, the leading online resource for information about physicians and hospitals, as one of the top U.S. hospitals for outstanding performance in delivering a positive experience for patients during their hospital stay. Northside also has been ranked as one of the Best Places to Work among all top large employers in the United States by both Glassdoor.com and Comparably.com.
More than 24,000 employees and a network of 3,900 physicians serve approximately 4.6 million combined inpatient and outpatient visits a year across a wide variety of services, including cancer care, heart and vascular, maternity, pediatric and adult imaging, GI, surgery, spine care, urology, sleep disorder, and emergency medicine.