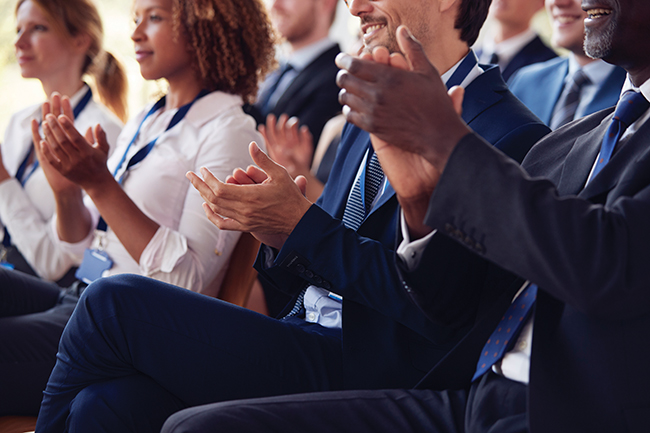 As the field matures, procurement is creating a name for itself far beyond the generation of visible savings. The creation of value is now the main focus of the procurement group, which can manifest itself in several important ways.
For nearly a decade, the agenda of ProcureCon Indirect West has always hewed close to the concerns facing procurement's most progressive leaders. This year, the conference will focus once more on the evolving role of the procurement executive, in particular how far procurement has come in the years since the original ProcureCon launched. Strong centralized leadership is becoming much more common, and according to research from WBR Insights, 73 percent of procurement teams are now well-aligned with the goals of the businesses they support, adding to their missions as opposed to serving primarily as checks and balances on their expenditure. With a seat at the C-suite table, the breadth of procurement's mission promises to continue to elevate in influence even further in the coming years.
The importance of supplier relationships
As the official stewards of value creation within their organizations, procurement leaders have several ways to deliver on this concept. However, one of the most important is tied to their sourcing responsibilities. Bringing innovation into the organization has the potential to revolutionize the existing business and make a significant impact on the bottom line that demonstrates significant value to stakeholders. Those who don't manage to draw on innovation can threaten their own standing within the organization. The reason is that one of the important facets of value delivery that is elevating the status of procurement leadership is based on the ability to harness the power of partnerships and key suppliers. Building a diverse range of supplier options has another benefit—safeguarding against change and providing options.
Taking a proactive stance towards risk mitigation
Geo-political and cybersecurity risk are two major factors that must be accounted for when sourcing solutions and developing supplier strategies. There are several implications for procurement groups that do not acknowledge today's realities. Without taking steps to acknowledge and prevent these risks, procurement could become responsible for the loss of competitive advantage or see a reduction in the value the C-suite ascribes to it.
Following the curve of disruptive technology
Although procurement plays a critical role in bringing the benefits of new technology into the businesses it supports, executive will also need to develop closer working partnerships with IT in order to update their own framework of solutions. There is ongoing improvement in the tools available which can give procurement more visibility into supplier networks and spending. It will not be long before procurement and IT will need to work together around vital concepts such as building security into VMS and other procurement solutions, as well as defining a pace for adoption of artificial intelligence and machine learning in order to continue to optimize business insights.
Seeking out supplier innovations to drive value
In order to cement its place as an agent of change, the procurement department must move away from sourcing suppliers based exclusively on costs. Instead, as part of a focus on holistic value, procurement should seek out suppliers who can provide an innovative edge to the business. Balancing the need for reliability and security with cutting edge technology and a nimble approach takes time to figure out, however there are significant rewards for those who are able to bring the best innovations to bear.
Structuring the procurement department for efficiency
Outside of supplier and technology infrastructure, the procurement department itself needs to be structured in such a way as to promote efficiency. Uniting oversight of total spending across the organization under a centralized procurement banner is an important sign of maturity within many businesses. In the interest of speed, procurement centers of excellence are rolling out solutions designed to allow easy self-service purchasing for their stakeholders, all while feeding into a centralized and high-visibility strategy.
Growing the role of procurement and the CPO hinges on satisfying stakeholders through the demonstration of value. Claiming and then retaining a seat at the table is made much easier with knowledge of the tools and strategies that other leading CPOs have put in to place to cement their transitions into more influential roles. When you attend ProcureCon Indirect West, or any ProcureCon event, you gain an opportunity to learn directly from the thought leaders who are at the forefront of procurement's reinvention. Be there this September 24th to 28th in Scottsdale, Ariz., and learn more at procureconwest.wbresearch.com.