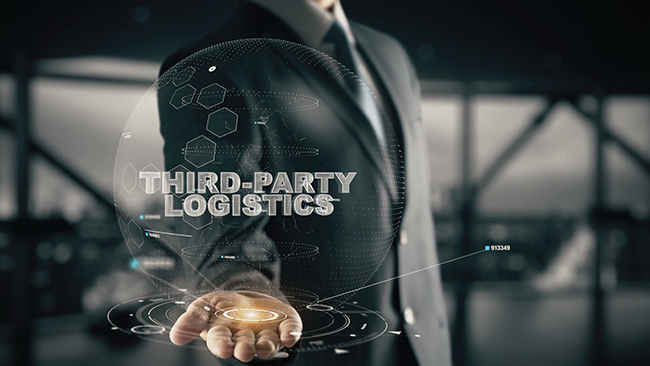 Here's how to find the best 3PL for your business.
By Nicholas Daniel-Richards
Any successful ecommerce business owner will tell you that managing a warehouse effectively can be a challenge. Whether it's ensuring climate control for perishable products and managing inventory or hiring staff and processing orders, running a warehouse can monopolize a merchant's time and resources. Unfortunately, these demands are completely different from the skills and resources needed to successfully sell products and ensure customer satisfaction.
For this reason, retailers who want to focus more of their energy on sales and marketing use third-party logistics providers to take care of inventory and shipping. These 3PLs offer merchants a host of benefits, which can include efficient (and often cheaper!) shipping options, particularly for businesses that process a large volume of orders. Some 3PLs offer multiple locations, making it easier for merchants to offer their customers fast shipping. Others offer full customer support teams or personalized, branded packaging.
However, while outsourcing all aspects of warehousing and fulfillment sounds great in theory, it's often not a positive experience for the majority of merchants. It can be challenging to actually find the right 3PL partner. This is because of both inconsistent online information and the absence of a uniform comparison tool with reviews that give real insight on how a 3PL is serving customers. Therefore, it is crucial for merchants to ask the right questions to determine how a 3PL operation might work for them. Here are three objectives to keep in mind while searching for the right fit:
1. Find the right partner. It's essential to choose a 3PL that works with comparable business models. For example, if a growing company processes fewer orders from a multitude of SKUs, the merchant won't want to use a 3PL designed to ship out large volumes from fewer SKUs. Doing so would mean that the growing company's orders would not take priority, resulting in delayed and erroneous shipments. Rather, the growing ecommerce owner should seek out a 3PL that regularly works with retailers that process orders of a similar volume.
2. Seek 3PLs that offer integration. Some 3PLs offer integration with platforms that allow merchants to keep track of inventory. Sellers should begin with a list of the platforms that they use, such as their sales channel platform (Shopify, BigCommerce, etc.) Do they use an ERP platform for inventory sourcing or purchase order generation? What shipping carriers do they use? Merchants should gain clarity early on how these existing platforms will function with the 3PL. If custom development is required, they should ask if the 3PL will offer recommendations on resources that can help them determine the time and cost necessary to build integrations.
3. Choose a 3PL that offers transparency. Typically, most merchants need to know when to order more products, which products are selling, and what items are lingering on the shelves. This information is necessary to know in real time (or as close as possible) to effectively manage the inventory available for sale – especially when running social campaigns or selling during the busy season. Because it is essential for online retailers to promptly meet customer expectations, it is necessary for 3PLs to communicate quickly and accurately with their clients. Retailers need to know how their orders are prioritized, processed, and shipped in order to address their customers' concerns about order changes, delays or damages.
Sometimes, despite best efforts, a 3PL may not work out. Maybe the orders are being shipped incorrectly or inventory has been inaccurate, leading to oversells. Therefore, it's essential for merchants to have a contingency plan just in case they run into issues. For example, they might establish clear metrics that the 3PL needs to reach over an agreed period and impose financial penalties if these are not met. Retailers should also have a single point of contact with a regular performance check-in to review numbers and make sure customers are happy. Finally, no matter how they approach the fulfillment process, merchants need to allow customers the opportunity to provide feedback on their experience.
If ecommerce merchants take these precautions and thoroughly research their options, they can confidently rely on 3PLs to execute fulfillment and shipping so that they can focus their energies on selling their products.
Nicholas Daniel-Richards is the co-founder of ShipHero, a platform that helps growing businesses manage inventory, eliminate fulfillment errors and reduce shipping costs. He has worked across many industries and has collaborated with Anna Wintour on the launch of Vogue.com, Pete Cashmore on the mobile launch of Mashable, and most recently, NBA players Steph Curry, Lebron James and Chris Paul on various projects as the chief digital officer of the National Basketball Players Association.