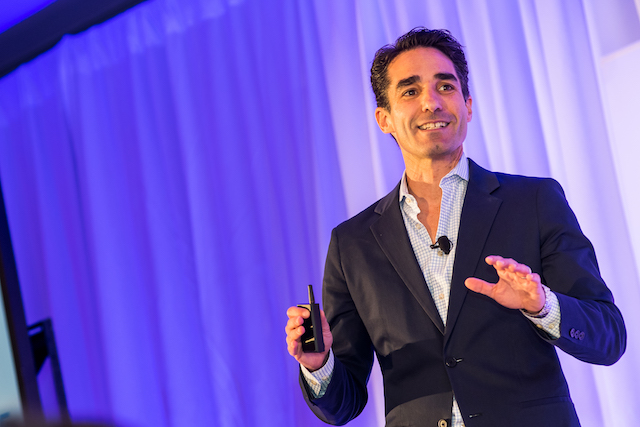 This summer, ProcureCon IT prepares to convene, uniting IT and Procurement leaders to shape the trajectory of their organizations' digital transformations.
By WBR Insights
Over the past several years, conversations between procurement and the business leaders that they work with have become increasingly driven by the technology environment of the organizations.
Procurement is in the midst of a period of reinvention thanks to developments in technology that are efficiently removing much of the tactical workload that has been associated with procurement in the past. However, Procurement is not able to select the tools that they need within a vacuum. IT needs to be involved in order to effectively roll out tools that can deliver self-service procurement to the business, or vital analytics for proving ROI and demonstrating the effectiveness of procurement's efforts.
On the other side of the coin, IT is one of, if not the most significant category of indirect spend within many organizations today. The prevalence of the Cloud and Software as a Service makes what used to be a purchase of an on-premise software package into a much more complicated negotiation of service levels on a recurrent basis. Combined with the pace of technology change, negotiations may become much more frequent as organizations strive to maintain a best-in-class suite of solutions.
This is the element of IT that has made involvement from Procurement much more relevant to their own operations. IT is no longer able to operate without constraints and source their own technology depending on what they think is relevant — rather they have a burden to illustrate where they feel technology will create value for the organization and then capture that value within the sourcing process.
These trends have led to a state of affairs where CPOs and CIOs are operating in much greater proximity to each other, potentially establishing face-to-face meetings to ensure their alignment. In many procurement organizations, the need to credibly interact with IT and suppliers during technology sourcing has seen the relevance of hiring for specialized technology skill sets increase dramatically. The rationale behind this change is based on the premise that as sourcing becomes a function that relies on automation more and more to drive daily activity, making it much easier to bring a hire with a technology background up to speed on sourcing strategies, while attempting to teach the minutiae that accompany an enterprise technology discussion can be a much higher barrier to entry.
In the next several months, discussions between Procurement and IT leadership will continue based on the identification of mutual goals. Specifically, how Procurement can continue to investigate solutions that free them from as much repetitive, tactical work as possible so that they can pursue a strategic focus, and where they can develop the expertise required to assist IT in creating value for the organization. As the ProcureCon IT agenda forms in anticipation of the event this June, from the 18th to the 20th in Denver, stay tuned to the changes as well as the state of the industry by visiting https://procureconit.wbresearch.com. Research content and webinars are available to keep you up to date with your peers prior to the live event.