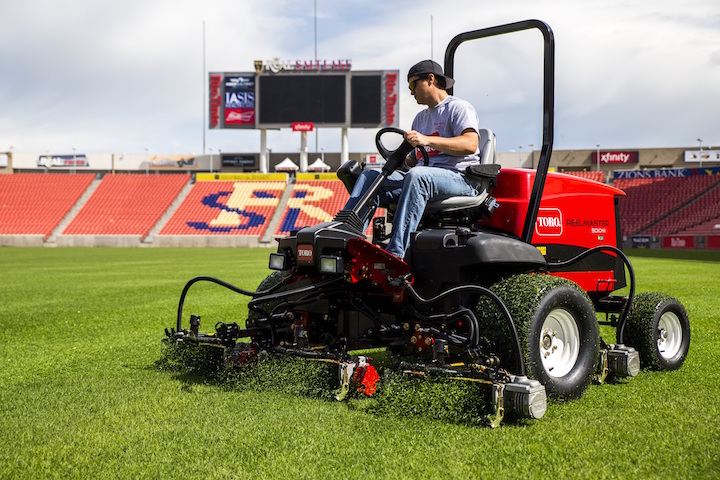 Toro restructures its supply chain to eliminate silos and improve collaboration with suppliers.
By Tim O'Connor
Most people don't think of large lawn equipment as something they would buy online, but just as e-commerce has grown everywhere else, The Toro Company has seen an increase in its online shoppers. That presents specific challenges to the transportation and logistics team, which must figure out how to efficiently deliver lawnmowers directly to customers' homes.
"We're used to shipping equipment to our dealers, our distributors and our retail partners," says Cabrini Brandl, managing director of supply chain. "As we anticipate an increase in online sales based on buying behavior, you'd be surprised that people want to ship a 50-inch riding mower to their house." Solving that logistics challenge of the shift toward e-commerce required Toro to rethink its delivery methods to accommodate the speed online buyers demand.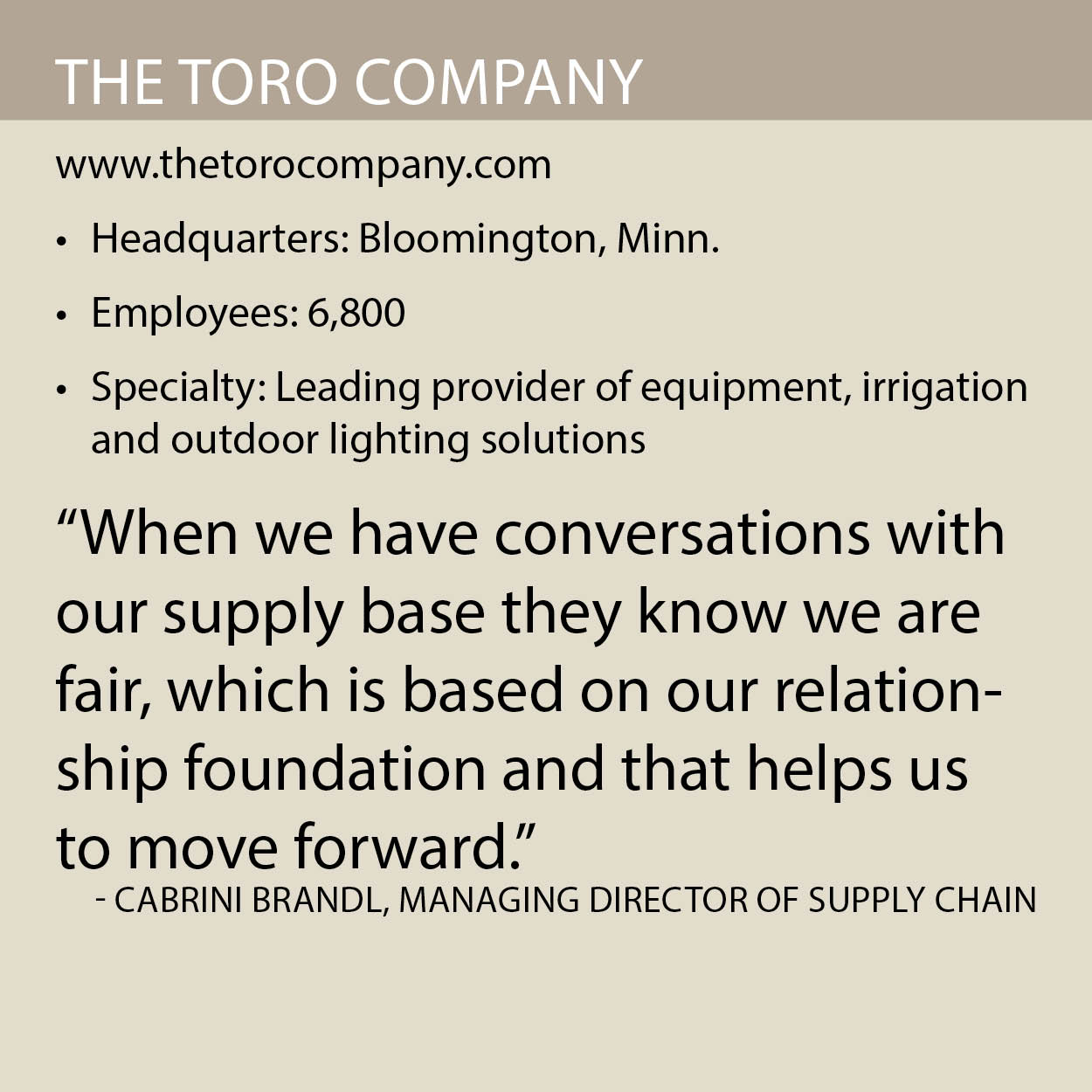 Global Network
Brandl began her career with Honeywell before joining Toro as a sourcing director nine years ago. In 2010, Brandl was asked to manage Toro's four northern manufacturing plants – a role that included overseeing advanced manufacturing processes and continuous improvement efforts. Five years later, she became managing director of the company's supply chain, a newly formed position responsible for sourcing, customs and trade compliance, finished goods distribution centers, worldwide service ordering and transportation and logistics.
In the past, Toro had kept each of those related fields separate, but still reporting to the operations vice president. However, as the company expanded, leadership realized it needed more cohesion across its entire supply chain. Brandl's challenge was to bring all those areas together to develop a more efficient and responsive supply chain. "As we continue to grow our footprint, how do we maintain that continuity?" she asks.
Continuity is crucial for a company like The Toro Company, and its family of brands, that serves a worldwide customer base. The company may be best known for its iconic red lawnmowers, but it offers an extensive lineup of professional and residential equipment and irrigation solutions across a number of key markets. Toro products are used on famed golf courses such as St Andrews Links in Scotland and Pinehurst Resort, and notable venues such as Walt Disney World – while its consumer lawn mowers and yard tools can be found at retailers such as The Home Depot.
The company operates about 17 manufacturing facilities in the United States, the United Kingdom, Romania, Italy, Australia, Germany, China and Mexico. It also has four main distribution centers in North America, including a worldwide parts distribution center in Plymouth, Wis., that supports Toro's retail and dealer network.
Toro sells products in approximately 90 countries, giving it a truly global network of distributors, dealers and retailers. Its sales network is matched in scope by its worldwide supplier base. Sourcing components and materials across different cultures and continents poses several challenges. Toro needs to have people on the ground in overseas regions who speak the language and understand the local business norms.
Although it has a global presence, the majority of Toro's supply chain and logistics operations are still conducted from its headquarters in Minnesota. Being centralized allows Toro's supply chain team access to more of the company's resources and be more involved in decision making. Even something as simple as a supplier using the conference rooms at Toro's corporate office to meet with the engineering teams helps engage the supply chain group in product development. That, in turn, helps Toro anticipate logistics and sourcing issues and develop mitigation strategies.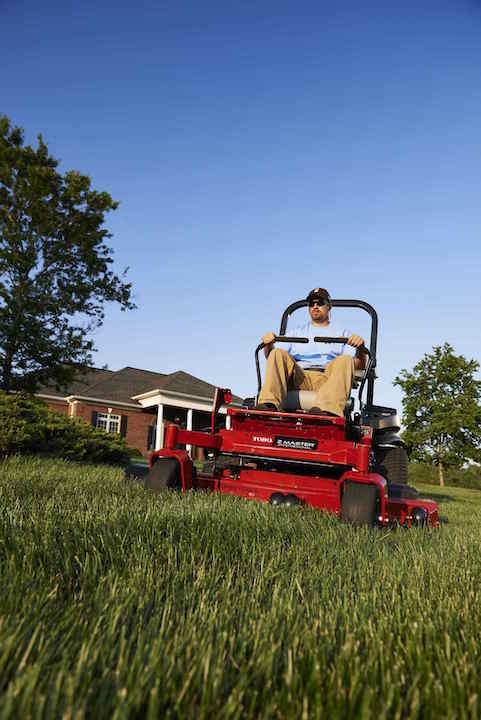 Combining all those independent areas meant that Toro's supply chain group had to merge a range of responsibilities that previously were divided between different departments. The supply chain team handles contracts with ocean carriers, truckload and less-than-truckload shipping, it manages a third-party domestic trucking fleet, negotiates with suppliers on prices and lead times, works with the factories on purchase orders and scheduling agreements and navigates import and export issues such as tariffs and duties.
Staying Vital
Like leading manufacturers in other industries, Toro believes that staying on top requires constant innovation and building trusted relationships. The company adheres to a vitality index, which sets a goal that at least 35 percent of all revenues should be from new products that came to market within the past three years. Toro also implemented several employee-based initiatives, including the current company-wide program: Destination PRIME.
Destination PRIME is a three-year initiative that began in 2015 and aims to increase organic net sales by 5 percent or more annually, achieve operating earnings of more than 13 percent by the end of 2017 and drive working capital as a percent of sales to 13 percent or less. PRIME stands for productivity, relationships, innovation, momentum and excellence.
The supply chain team contributes toward Destination PRIME by working on efficiencies and cost effectiveness in its operations – including in its negotiations with vendors. "When we have our business reviews with suppliers, we talk about our PRIME directives," Brandl says. Those discussions cover inventory, direct and indirect spend, managing raw materials, lead times, working capital and how to improve the overall supplier rapport.
Internally, the supply chain team uses Destination PRIME targets to guide its input in the product development process. As a new product evolves from concept to large volume design, the supply chain team works with Toro engineers make decisions that result in the choice of quality components and materials.
The availability and cost of materials can impact the end-product, so it is important for Toro's supply chain to stay up-to-date on market fluctuations. If the price of a commodity rises, the added cost can threaten the success of a product launch. By following the market and working with suppliers, Toro's supply chain team works to mitigate price increases and possibly recommend a switch in materials to a lower-cost substitute. "We watch markets intensely – and we ask our supply base to do the same – and try to get the most favorable cost out of the market as we can," Brandl says.
Relationship Building
The ability to make those shifts during a product's development requires buy-in from the supply chain team's internal customers – the engineering and manufacturing groups – and its external suppliers. "From the leadership of Toro on down, we talk about the importance of building trusted relationships," Brandl says. "That's not only with our customers, but our suppliers as well. When we have conversations with our supply base they know we are fair, which is based on our relationship foundation and that helps us to move forward."
It's a relationship built on mutual benefit. Suppliers know that Toro's success is their success, and their growth is tied to the company's future. When Toro develops a new lawnmower or irrigation system, it enlists those suppliers to provide feedback and incorporate their latest technologies into the final product. "When we can partner together on [product development] it's a win-win for both of us," Brandl says.
Take, for example, Toro's SmartStow walk-behind lawnmower, which features a new engine that can be stored vertically. The vertical design was developed by one of Toro's suppliers, allowing the mower to be stored upright and reducing the storage footprint by up to 70 percent – a major differentiator from other brands on the market.
The cooperation between Toro and its suppliers is not limited to product development. The company engages vendors in improving the efficiency of its manufacturing processes. "We're working right now to continue along our lean journey," Brandl says. "Part of our focus now is on bringing components to our manufacturing facilities in right-sized quantities."
Suppliers are a critical part of creating those right-sized quantities. Toro works with suppliers to develop manufacturing kits that include every component needed to produce a product. Instead of having large bins of separate parts, each of which may need to be replenished on a different schedule, the kits can be opened and assembled into a finished product without creating excess inventory.
Brandl admits that the shift toward right-sized quantities will require adjustment, but believes it will not only help the company be more efficient but also benefit suppliers in the long run as they can bring that capability to other customers to strengthen relationships. "The supplier then has to look at how they do business a little differently," she says. "Once they figure that out, they can apply that knowledge across their business."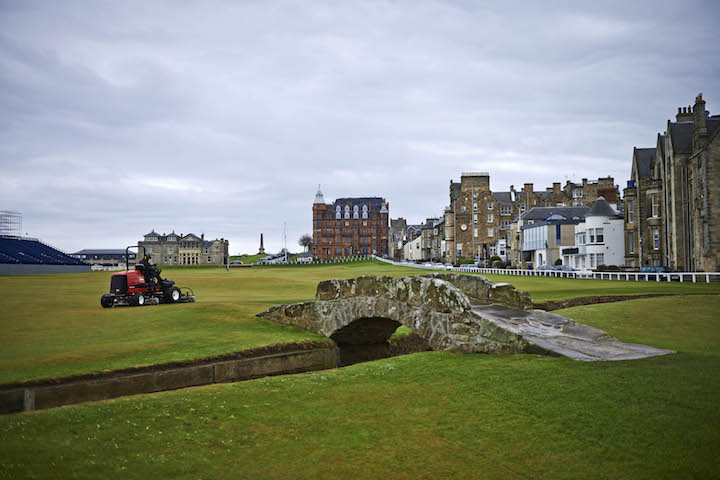 Toro has maintained its focus on building relationships with suppliers and earning their trust. Brandl and the sourcing leadership have furthered those relationships by instituting an executive business review panel. The panel acts as a two-way connection between Toro leadership and key suppliers, giving both partners an opportunity to discuss and share ideas.
That way, Brandl says, when a requirement does arise, the decision-makers at Toro and the supplier have some history together and are not meeting for the first time, creating a stronger basis for cooperation.
The executive business review panels help to ease chokepoints in the supply chain process. The group discusses topics such as lead-time and performance scores. If a score is low, Toro's commodity teams work with suppliers to identify corrective actions. Brandl says problems can sometimes be a simple miscommunication and other times Toro or the supplier need to adjust its procedures to be timelier. "By having those face-to-face discussions, you can act on data as opposed to emotions," she adds.
Although a large part of Toro's focus is on how it can help suppliers improve, Toro is continuing to evaluate additional opportunities to use advances in technology and/or increase efficiencies its warehouse operations and entire supply chain.