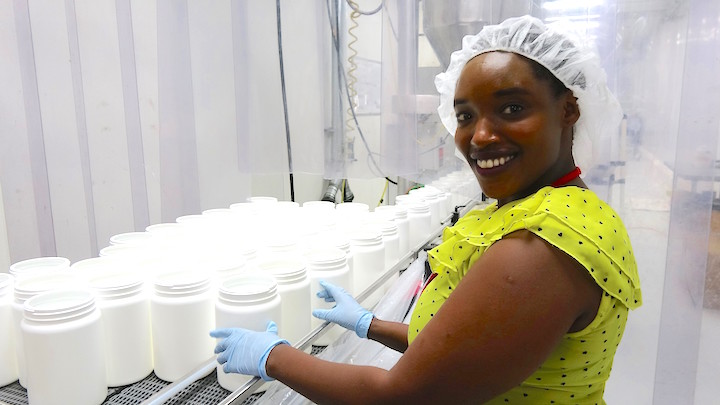 Genysis Group integrates with its customers to develop custom solutions for every product.
By Tim O'Connor
After experiencing 44 percent revenue growth in 2016, Genysis Group knows it has hit upon the right path to move forward. The manufacturer of powdered nutritional supplements has used a lean fulfillment system and transparent communication to become an indispensible part of its customers' operations.
"We're going to do it the best and we're going to continue to do it on a grander scale," President Adam Schwinghammer says. "We want to be the destination where people go to launch new products in powder form."
Customizing Services
Genysis' powders end up in a variety of products sold in grocery stores, through specialty retailers and direct-to-consumer. Customers hail from all over the world, including New Zealand, Canada and the United Kingdom. "We have key understanding of the different challenges that go with the various distribution channels and we specialize in catering to those," CEO Jeff Reynolds says.
The combination of Genysis' 300,000-square-foot manufacturing facility and its in-house engineers creates a turnkey service for customers, complete with product testing, packaging and logistics. The time between concept to finished goods for a typical product is about eight weeks, and Genysis can blend as much as 90 tons of ingredients in a single day. "From a product development capability, we can take concepts and get it to a commercialized state and manage it to a fulfillment process," COO Dustin Ott says.
Although it acts as a contract manufacturer, Genysis' services go far beyond co-packing. Genysis developed a partnering program designed to form close relationships with its customers so that it can tailor solutions precisely to their requirements. "We happen to just take a more intimate level of interest and service in the client based on their business model specifically," Schwinghammer says.
"Really, it's a customized solution for our customers," says Josh Anderson, vice president of partnering. "Not all clients are created alike. They have different needs. We have taken key individuals in our company and made them partnering managers. We work with the customer to understand what's important to them and create that value for them."
Genysis' custom solutions can incorporate virtually any need. For Isagenix, a company that sells healthy lifestyle solutions systems worldwide, Genysis identified a need for domestic and international regulatory support. Additionally, Isagenix needed flexibility and short lead times. "We developed with them a program where we can fill their orders in a four-week time frame," Schwinghammer says.
The relationship began small but grew over time. "When we first started doing business with Isagenix it was on a very limited scale," Senior Partnering Manager Callen Bagley says. "Their first [purchase order] with us was 500 units." The trust formed through the partnering program has since led Isagenix to increase the quantity of its orders to several millions of units each month. "What we've been able to do through open communication is identify what they needed and what they classified as being value," Bagley adds.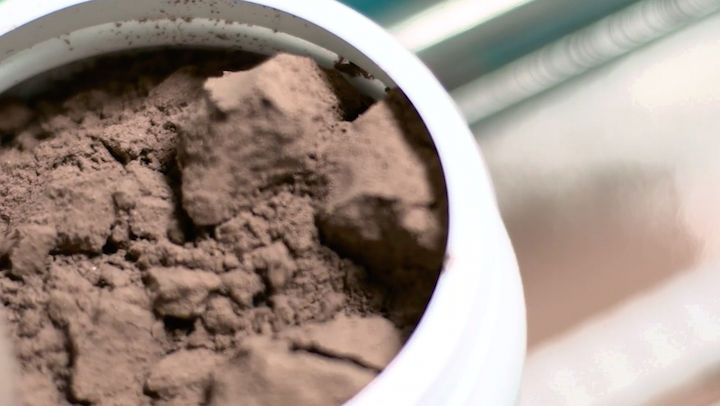 When the companies began working together four years ago, Isagenix' lead time was 12 to 14 weeks on an order. But as Isagenix increased its spend, Genysis sought out ways to cut the lead time for finished good inventories. Today, the company fulfills and ships orders in less than four weeks and has achieved perfect on-time delivery for most of this year.
Bagley credits that improvement to the partnering program. "We've really been able to accomplish those types of objectives is through open dialog," he says. "We've found we've had a lot of success with getting everyone on the same page and talking about the same objectives."
One of the contributors to the initially long lead times was the significant fluctuation Isagenix needed Genysis to produce. Order volume was all over the place, making it difficult to forecast and streamline production. Because of the partnering program, Genysis was able to explain the challenge to Isagenix's senior leadership and the two companies worked together to level order volumes.
Implementing Lean
A better handle on the ordering ultimately enabled Genysis to take advantage of more lean manufacturing processes in its factory, further reducing lead times. From there, it was a natural extension to apply lean concepts to the supply chain to ensure that clients receive the right products, at the right times, in the right locations and in the right quantities. Ott adds that lean processes have helped Genysis become more flexible because the increased efficiency and shorter fulfillment window mean it can rely less on forecasting and react better to changes in the marketplace.
Implementing lean practices required Genysis to shift from a push manufacturing system to a pull system design to reduce waste in the production process. To facilitate that change, Genysis had to undergo a major cultural change that made continuous improvement a goal for every day. "We have an amazing team of problem-solvers here," Ott says of Genysis' ability to identify areas for improvement. "I'd put them up against any other team in terms of their capability."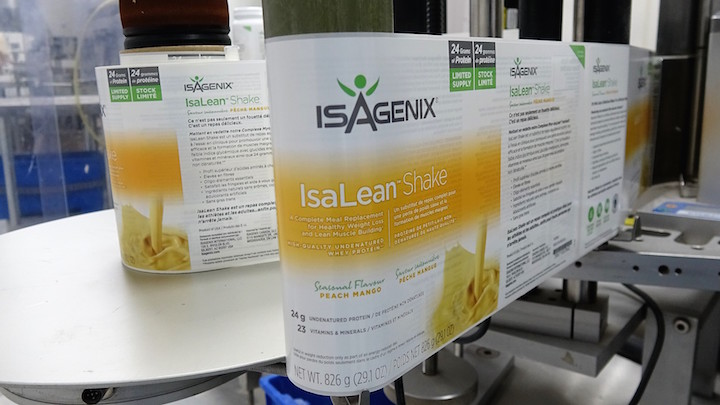 On the supply chain side, Genysis realized it could become more efficient by redirecting a greater amount of volume to fewer suppliers. It set standards for those relationships and rewarded companies that met the terms with increased business, leading to a 50 percent reduction in the supplier base during the past three years.
The company also reviewed how manufacturing impacted the supply chain. Many people in the manufacturing industry still believe that if a plant makes one large production run it is better for the company and the customer; however, Bagley says that any student of the supply chain understands that approach tends to gum up the flow of the goods.
Genysis uses its partnering program to talk to clients such as Isagenix about how to shift that paradigm to more continuous manufacturing. "We engaged with Isagenix on a strategic level to understand their needs for forecasting," Bagley explains.
As the relationship between Genysis and its customers grow, the demands also increase. But the company's customizable model is able to flex to meet those new requirements.
"It all goes back to what each individual client needs," Bagley says. "We are not a cookie-cutter organization. Sometimes at first, it's painful. But we've found the more we're willing to do that, the more the customer's door gets open to us to integrate with them."