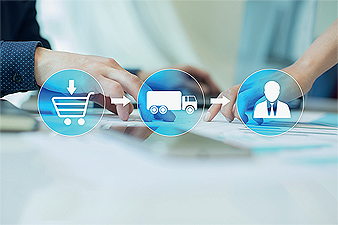 Expanded relationship
HEINEKEN, the world's most international brewer, has expanded its demand planning capabilities with Blue Yonder®, a world leader in digital supply chain and omni-channel commerce fulfilment. HEINEKEN will implement Blue Yonder's machine-learning (ML)-powered demand planning solution to keep pace with rapidly changing consumer demand patterns.
---
Committed to innovation and long-term brand investment, HEINEKEN was looking for a solution that would expand its digital capabilities to allow for more accurate, integrated and automated forecasting.
Blue Yonder will provide solutions to achieve improved forecast accuracy, always-on planning capabilities and a new user experience. The improved demand signal will feed into Blue Yonder's Luminate Platform, powered by a fast optimization engine, that will translate into even greater supply chain performance. A long-time Blue Yonder customer, HEINEKEN already utilizes Blue Yonder's end-to-end supply chain planning solutions in many of its operating companies to optimize and orchestrate decisions across sales, supply chain, operations, and finance. Going forward in the next few years they will deploy the new demand planning solution in five of its largest operating companies worldwide.