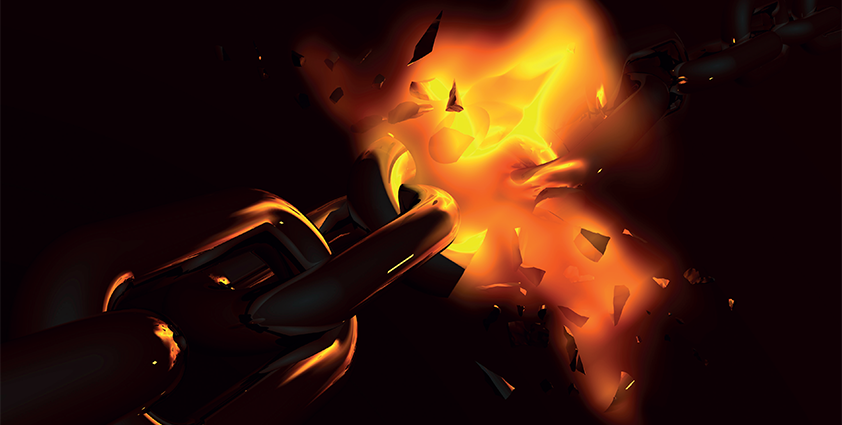 Over the last two years, supply chain professionals have been hit by an unprecedented raft of disruptions. As we fast forward into the future, this trend shows no sign of abating. The chaos caused by the lockdown of the world's busiest port – Shanghai – shows that the impact of Covid on global supply chains is far from a thing of the past. The Suez Canal blockage in March 2021 and the ongoing crisis in semiconductor availability are two other examples of how macroeconomic events can impact supply chains. Now, the Russian invasion of Ukraine and the sanctions it has triggered, have caused further major global trade disruptions. High global fuel prices and accessibility of other components are also affecting production and transport in many industries.
In Germany, Porsche, Volkswagen and BMW have all reduced output due to problems with the supply of wire harnesses from Ukraine, which are vital to the manufacture of cars. Russia is also an important source of many metals used in the aerospace industry and others in hi-tech and electronics.
Given all this disruption, it is little surprise that the concept of VUCA – which stands for Volatility, Uncertainty, Complexity and Ambiguity – has rocketed up the agenda for businesses determined to ensure products arrive with customers in the right place at the right time.
This is no trivial matter. The interruption of Ukrainian agricultural processes, for example, threatens the supply of wheat to several countries, and the production lines of many consumer goods companies. In extreme cases with political consequences.
Planning and execution
The myriad of challenges facing organizations means that the weakest link in the supply chain can appear quickly and from unexpected areas. This gives organizations precious little time to pivot and build a blend of resilience and agility. It makes the need to shrink the time between planning and execution crucial as volatility continues, particularly in order to meet relentlessly high consumer expectations.
This is where supporting technologies come into play. As they look to strengthen their supply chains and make them more resilient, businesses should consider solutions using artificial intelligence (AI) to improve forecasting. AI can look at patterns across huge datasets that go far beyond human capability to write intelligent algorithms or analytics. Organizations are then able to proactively identify gaps or issues with more accurate demand forecasts, sales orders, material, capacity, shipments, and other elements of supply; with automatic alerts for any exceptions. This can then augment human expertise to help plan for the unexpected.
Organizations can go a stage further and better identify any weak or potentially weak links in supply by creating a digital twin of their end-to-end business flow. This is a virtual model that accurately represents the lifecycle of a physical supply chain using live and up-to-date data. Within a virtual environment where numerous scenarios and changes can be simulated without consequence, organizations are able to strengthen the physical supply chain's agility and speed with tried and tested improvements.
The supply chain links at greatest risk of disruption are not the only ones that should be considered potentially weak and in need of attention. Linear supply chain models need to give way to circularity, which allows for waste reduction and reusing and recycling of resources. Putting sustainability at the center of supply chain planning and decision making will add further resilience across all links, but also reduce reliance on hard-to-access and more scarcely available raw materials. It is a complex issue. However, ensuring sustainable practices would provide the resilience needed to help navigate all the challenges past, present and future.
Addressing weak spots
Supply chains are today going through major transformational change, which has been driven by a range of external challenges and emerging trends. There's little doubt that 2022 and the years beyond will bring further hurdles. Organizations need to take action now to be best prepared for the unexpected. Particularly when you consider the increasingly interconnected nature of 21st century supply chains.
As circumstances change around organizations, they need to ensure that their supply chains continue to provide the goods and services to the end consumers that rely on them. Applying supporting technologies can enable them to shine a light on any weak spots and move quickly to rectify these, keeping the flow of products moving. Organizations can then ensure that every link is as strong as the other, future-proofing supply chain operations.
For CEOs, the importance of supply chains to their business has never been clearer. They are a key engine to business, so it is critical that they remain well-funded and at the top of the business agenda.

Claire Rychlewski is SVP, EMEA, at Kinaxis®. Everyday volatility and uncertainty demand quick action. Kinaxis delivers the agility to make fast, confident decisions across integrated business planning and the digital supply chain. People can plan better, live better and change the world. Trusted by innovative brands, it combines human intelligence with AI and concurrent planning to help companies plan for any future, monitor risks and opportunities and respond at the pace of change. Powered by an extensible, cloud-based platform, Kinaxis delivers industry-proven applications so everyone can know sooner, act faster and remove waste.
www.Kinaxis.com