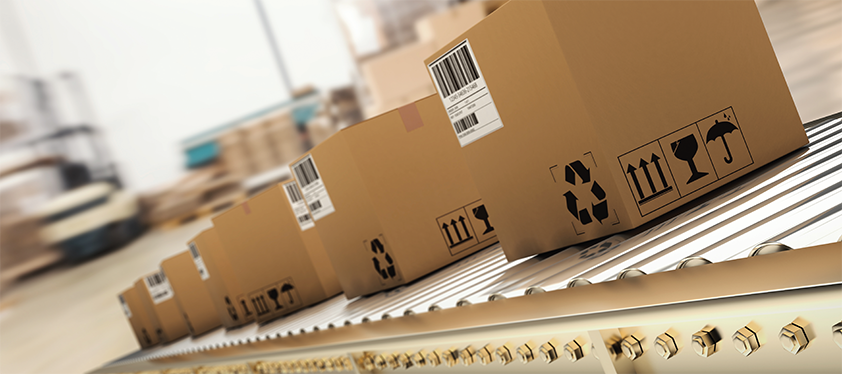 Easing the burden
MagicLogic's pioneering software has been installed over 3500 times in over 50 countries, and it's trusted by over half of the world's top 100 companies – now, more than ever before, its convenient and efficient logistics software is tackling wider issues within the shipping industry
Supply chain problems show little sign of improving," begins Tim Smith, CEO at MagicLogic, who sat down with Supply Chain World once more to update us on his company's role in the wider logistics industry.
"The pandemic placed global supply chains under significant pressure, and many companies needed to reassess operations to help reduce costs," he elaborates. "Then came the invasion of Ukraine, which compounded issues, creating problems in essential sectors such as agriculture, manufacturing, chemicals, and metals. The knock-on effect has already impacted production, for example in the automotive industry and the food and agriculture sector. These have contributed to rising prices globally."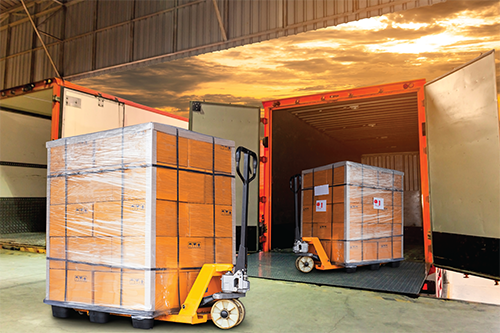 On the surface, that might seem like a fairly damning analysis; however, fortunately for those in the logistics industry, MagicLogic is easing the burden by delivering sector-leading software solutions for myriad load visualization and planning needs. With the issues that Tim has so acutely summarized, implementing cartonization and palletization software that increases fill rates and overall efficiency, while at the same time reducing waste and lead times, seems like a no-brainer.
"Companies looking to reduce their shipping costs need to ensure that goods are packaged efficiently and safely, optimizing the precious and costly space in containers – and that's where we can help," he observes. "When a company first trials our software, they can enter their own shipping data and see first-hand the difference of using high quality load optimization software. I don't think any other load optimization software on the market has such comprehensive loading rules included as standard. We also know that many companies need more than an 'off-the-peg' solution, which is why we can provide customization to suit each customer's unique requirements."
In shipping and logistics, cartonization is an essential process that evaluates and determines how products will be physically shipped. Successful cartonization software within a wider warehouse management system (WMS) ensures that each shipping container (or carton) is optimally packed and organized – order after order.
In turn, a WMS enhancement such as this offers logistics companies improved safety, stability, and product protection rates. MagicLogic prides itself on offering these enhancements to clients, even if they have exacting needs or require a certain amount of scalability to match expected growth.
"For us, cartonization remains a chief priority," explains Tim. "BlackBox is our flagship product and can save companies a significant amount of time and money very quickly, so it doesn't take long to recoup the cost of the software. Cube-IQ Web is another option for logistics companies, which we have recently released onto the market, having completed our beta testing round. It is proving to be a popular option for companies who prefer to lease our software and want the flexibility of being able to use it wherever they are and whatever device they are on – a laptop, tablet, or web browser. It is available on a no-nonsense monthly subscription basis, and Cube-IQ Web includes all the same premium features of Cube-IQ. Companies leasing Cube-IQ Web can still access high quality support and training whenever needed."
However, palletization is another important area that MagicLogic is seeking to dominate in terms of providing best-in-class solutions for numerous industries, including food and beverage, building and lumber, and pharmaceuticals. "Palletization is extremely tricky to do properly, but it is a very important part of the logistics chain," asserts Tim. "When a pallet is stacked incorrectly, it can become unstable and dangerous, and the goods are far more likely to arrive damaged. Our research and development team has invested considerable time and effort into developing an excellent solution. We are especially proud that we can provide true robotized palletization. Rather than just saying that we can do it, our services produce demonstrable benefits for our customers."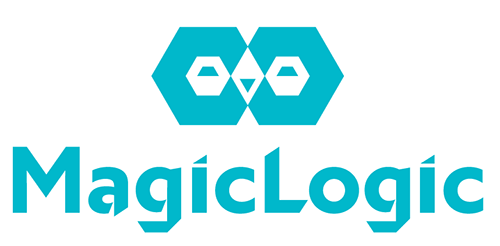 The advantages of these robust and intuitive software solutions – which are not only fast but also self-tuning and self-balancing – don't stop there. As Tim goes on to detail, logistics firms can also drastically increase the sustainability of their operations by adding the flexible and automated programs that MagicLogic has been developing since before the millennium. "Customers using our software can substantially reduce the amount of packing materials required," he says. "Our software can select the correct sized carton, eliminating unnecessary packaging and dunnage, and ensuring that products are packed in a more environmentally friendly manner. Put together, this will help our clients improve their overall ESG performance."
Since we last spoke, things have been moving quickly at MagicLogic, and the world has changed. As the once overwhelming threat of the pandemic begins to fade and freedoms are restored, the logistics innovator is keen to move forward with a renewed sense of vigor.
"Getting back to tradeshows has been huge for us," explains Tim, who is clearly intent on relishing the rich opportunities that post-pandemic life has to offer. "There is certainly a lot of pent-up desire to get back out there, and the shows we have attended since the pandemic have been busier and more productive than ever before. Coupled with a recent re-branding, this has given us a new energy for 2022 and its amazing challenges.
"We have also recently updated our website, making it more user-friendly for visitors, whether they are on a laptop, tablet, or phone," he adds. "Furthermore, we are working on creating even more content, including how-to articles, which will help to improve our customer's experience – whether they are using our software or just want to learn more about the space in which we operate. Looking forward, we want to continue doing what we already do, while also fostering more partnerships with other companies whose services complement our own. Over the past few months, we have signed several new agreements with partners and we are looking forward to working with them collaboratively in the future."
MagicLogic
https://www.magiclogic.com/
Services: Load planning, cartonization, and palletization software developer