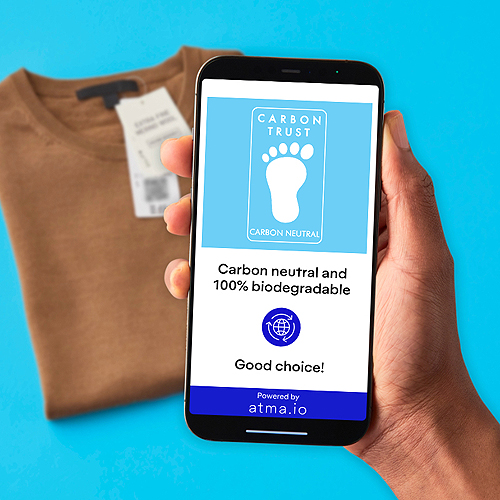 Many a reader may be confused by the above statement. Their organization will have full visibility of container, shipping and line-by-line pallet information. They will know who the supplier is and when goods are arriving at their warehouse. They will also know when these products will appear in store and what is selling. For many this is enough to run stable and reliable businesses, but increasingly it is not sufficient to flourish.
Pressure from regulators and consumers for full transparency
Why? Increasingly pressure is being put on firms to provide full transparency of every facet of their supply chain. We have seen recently how fashion retailers have been scrutinized for their use of cotton. Electronics manufacturers are under ongoing pressure regarding their reliance on rare earth elements. There are many such examples which are putting organizations under increasing pressure from consumers and regulators to show exactly where their materials come from – right down to the farm or factory they are produced in.
It's not just the source of materials either, at the other end of the life cycle, firms are increasingly taking responsibility for what happens to their products after they sold them to consumers. Clothing retailer H&M for instance has offered a recycling service for its products since 2013 and adidas' 'Infinite Play' program rewards customers for returning used products for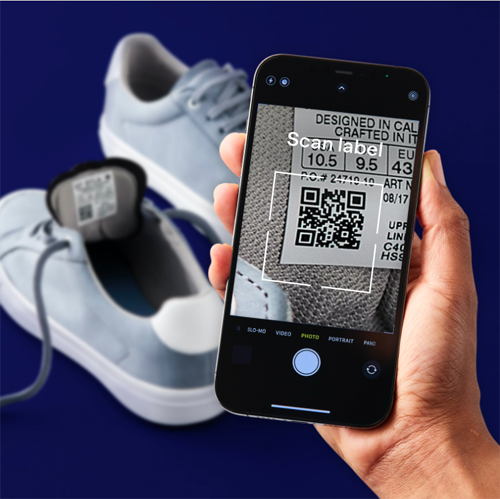 subsequent resale by the sports giant. This is scaling up quickly and the firm predicts it will have 'tens of millions of worn wear taken back' from consumers and resold by 2025. Schemes such as this are not only about 'doing the right thing' but are also a business opportunity and can potentially provide new revenue streams.
The business opportunity with better supply chain visibility
Supply chains are critical, and this is why 83 percent of business leaders believe that supply chains and associated technologies can support their sustainability objectives, with 65 percent identifying sustainability as an even greater priority after Covid-19. For consumers, 70 percent of them feel trust in a brand is more important than in the past and researchers at the MIT Sloan School of Management even found that they may be willing to pay up to ten percent more for products from companies that provide greater supply chain transparency.
What needs to change so that organizations can capitalize on the opportunity? Currently supply chains are complicated and the different technologies they depend upon do not 'talk' to each other. It might be that RFID is used to track products from the factory through distribution and up until the point of purchase, while QR-codes and NFC tags are used to engage consumers and can be leveraged by store associates for quality assurance and expanded product information. These different digital triggers are typically managed by different systems, making visibility problematic.
The power of a unique 'digital identity'
To connect each of these different digital triggers and to bring visibility from SKU level down to the individual item, what is needed is for every single one of the trillions of products sold annually to be assigned with a digital ID that is unique to that specific item.
For consumers, it will mean that they can check everything from product provenance to authenticity. For example, they could access details about care and content instructions for apparel items, obtain expiry and recall information for perishable products, and enjoy unique consumer experiences based on the specific context of each product interaction. It is empowering for consumers who increasingly want to make more informed choices about the products they enjoy. But equally businesses will benefit from the ability to 'join up' their supply chain as never before. Brands can accurately communicate how a product is made and can launch new business models like recommerce, peer-to-peer commerce, and direct-to-consumer.
The process to get there is evolutionary. Many firms are capturing a lot of the information already, it is a case of bringing it together under one platform so that all item-level events and product data can be connected in one end-to-end platform. It also means that technologies such as blockchain can be introduced so that each item can be independently verified as genuine. Indeed, major luxury brands including LVMH, Prada Group and Cartier, have recently launched a coalition based on blockchain to 'address shared challenges of communicating authenticity, responsible sourcing and sustainability in a secure digital format.'
With the introduction of digital identity technologies, it becomes possible to provide unique traceable identities for every product, enabling transparency from raw materials to product and beyond. In doing so this offers consumers the highest standards of visibility, safety, education and authenticity possible, while giving businesses complete control over their supply chains. Only when every single item has been assigned a unique identifier in this way can we say that supply chains have become fully digital.
Max Winograd is VP of connected products at Avery Dennison and co-founder of atma.io, an Avery Dennison digital venture that is the world's leading connected product cloud.
It is a platform that unlocks the power of connected products by assigning unique digital IDs to everyday items, providing unparalleled end-to-end transparency by tracking, storing and managing all the events associated with each individual product — from source to consumer and beyond to enable circularity.
www.atma.io