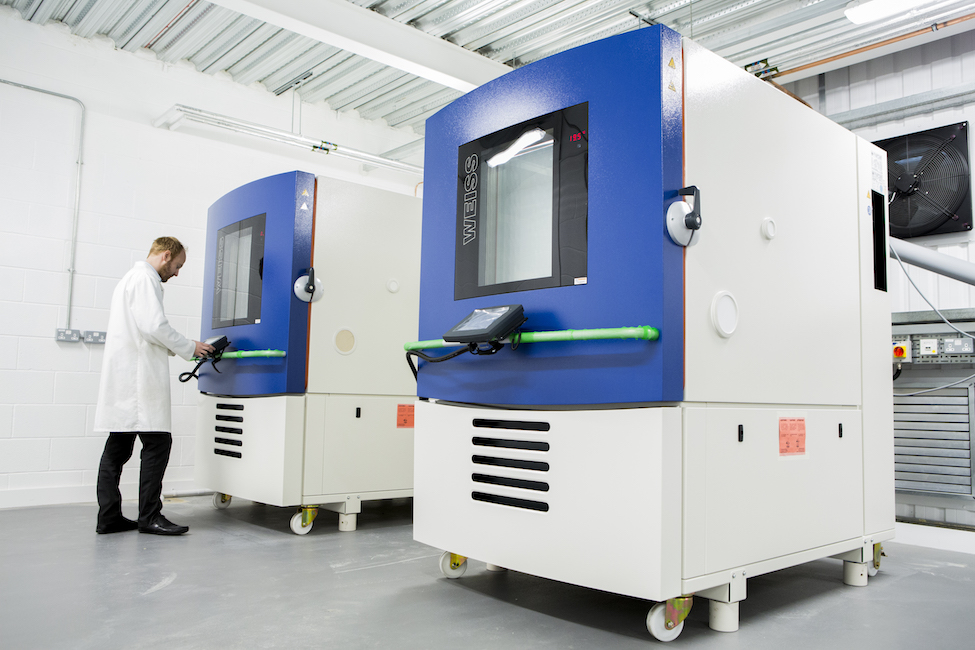 CSA Group is enjoying rewards as the organization drives to build a globally integrated supply chain.
By Alan Dorich, Senior Editor at Knighthouse Media
Doing business in a world that is constantly evolving requires manufacturers to navigate through complex supply chains and regulations that change from country to country. In spite of this, the need to deliver quality products to market with speed has remained constant. CSA Group plays a critical role in that process, Global Director of Procurement Manny Satija says.
"Whether it's ensuring your 'smart refrigerator' has been through a cybersecurity evaluation for functional safety to ensuring medical devices in hospitals are aligned with EMC standards or hydrogen fueled automobiles of the future have been tested for safety, manufacturers engages CSA to help them navigate through such challenges," he says.
Founded in 1919, CSA Group was originally charged with helping make Canada's expanding rail network safer by developing a steel railway bridge standard. Today, it helps develop groundbreaking standards for North America and delivers global testing, inspection and certification services against safety, performance, energy efficiency and sustainability standards. For nearly 100 years it has been committed to its mandate of social good and providing exceptional customer service – Satija adds that the company will celebrate its centennial next year.
But CSA is not resting on its laurels. For nearly a year and a half, Satija continues to lead the reorganization of CSA Group's supply chain since joining the company in December 2016. Previously, he had worked for IBM for nearly 15 years in various procurement transformational leadership roles, not only for IBM's internal supply chain, but also in support of IBM's clients.
"They were looking for a leader to come in and transform their global procurement organization," Satija recalls, adding that he discovered that procurement as a whole at CSA was decentralized.
"That tends to be the case with a lot of organizations," he says. "I am not only responsible for setting the strategic framework with how procurement should be governed but also have full accountability on the execution of the strategy."
From the onset, Satija gained buy in from the CEO and CFO in implementing a three-year strategy centered on people, processes and technology transformation. "My goal and my intention was to make procurement a strategic function for the organization," he explains, adding that the company will support this plan by implementing the right people and technology.
Getting Close
Satija has worked closely with CSA's people as he has made changes. "My leadership style is more hands-on and that's very important when you're going through a transformation," he declares.
"It's not about sitting in your office and coming out with these strategic imperatives … execution matters," he explains, noting that he prefers to work from the ground level. "That's been very effective to help this transformation move forward."
When Satija looked at CSA's procurement processes, he held consultative white board sessions with its leadership team and stakeholders. "Step one is laying the foundation, distilling and mapping out the current processes and agreeing with the stakeholders on what the process will be," he says.
The next steps included developing new standard operating procedures around the processes and creating technology workflows. "The next phase of that is building strong compliance processes to the procedures being laid out," he recalls, adding that the company continues to develop new reporting methods.
Setting the Stage
CSA has embraced a digital transformation journey. Recently, "We implemented Salesforce as a front end CRM system," he says, noting that selecting the right systems implementation vendor, through a collaborative procurement process for this implementation was critical in ensuring the vendor was a true extension of CSA's technology team. A strategic vendor relationship can drive innovation that pays long-term dividends.
"Coastal Cloud has been our system partner for Salesforce," he says. "They're taking the technology, really understanding what's driving the pain in the organization and marrying the two to meet our long-term strategic imperatives. They helped us develop our business process to reduce time to quote and gain full pipeline visibility across our business. In a transformation of this magnitude, it is very important to find a partner that understand how business people go along the change journey to adopt new processes and technology and they helped us on that journey."
CSA is also implementing a new cloud-based ERP system, which reflects its commitment to digital transformation. "What tends to be the hardest for any organization is new technology," he says. "If organizations do not embrace technology as a strategic enabler, they tend to fall behind."
CSA's management has been supportive of these changes. "We've had a successful story for the last 100 years," Satija says. "What we're doing right now is setting in place the foundation that will set the stage for another 100 years of CSA success."
Technology is important for CSA's transformation, but having the right talent is even more essential, Satija says.
With this focus, CSA Procurement formed a core operational team to ensure strong turnaround times for our internal stakeholders. It also formed a strategic sourcing group that ensures "we've got the right amount of resources to support the categories we're buying into," he says.
What's Next
So far, Satija's changes have delivered material savings to CSA in bottom line results and supported margin expansion. "A healthier bottom line enables us to reinvest in support of our core mission of social good "The other result we've seen is stronger governance from a contracting perspective," he says. "That's mitigated a lot of risks."
He is proud of what he has accomplished, which has been embraced by CSA's leadership. "A lot of the credit for that has to go to our CFO Farhan Imam and CEO David Weinstein," Satija says, noting that more work is ahead with its new ERP system.
"That is really going to further accelerate the transformational work I've embarked upon," he says, adding that CSA will have more work to do after it implements its centralized procurement model. "What's really next is how we elevate the innovation agenda. As important as cost savings and supplier governance is, the obvious procurement mandate, procurement functions are increasingly challenged to find innovative ways to deliver value to the enterprise and I expect to deliver this through stronger collaboration internally and with our external supply base to further our growth agenda."