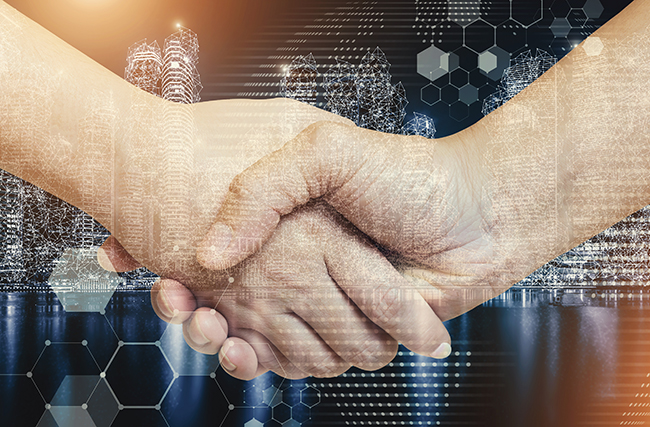 Turn procurement into a revenue generator through supplier innovation.
By Samuel Wrest
"If ideas are not turned into projects, then they waste time. The focus needs to be on taking those ideas through the pipeline and turning them into revenue."
You might expect these words from someone in product development or R&D, but they come from a more surprising source – a procurement executive.
With a mandate to source innovation from the supply base, this executive has tracked the contribution of tens of millions of dollars to their business's top line, underlining the revenue impact that a supplier-innovation program can have if done correctly.
This purchasing executive isn't alone in capturing this kind of value. A quarter of procurement functions with formal supplier-enabled innovation (SEI) programs report revenue enhancement as its most potent impact area, according to research.
But while procurement holds the keys to tap into this value stream, realizing it is not a given. Without systematic and deep-rooted change, procurement functions consistently fail in their efforts to drive revenue through supplier innovation. It is for this reason that unlocking the function's potential as an innovator hinges on the implementation of new processes and ways of working.
Turning Doubters into Believers
To develop an SEI program, no factor is more important than linking internal business needs to supplier innovations – something for which stakeholder buy-in is essential.
This is made difficult by procurement's reputation for focusing on cost savings.
"We need to work on the perception that procurement doesn't have any value to add in this area," says Steve Cousins, procurement manager at defence company Leonardo. "I've completed a number of briefings across our sites, but we still need to collect a list of specific technology needs that we can use to challenge suppliers."
Cousins' point goes to the heart of the matter. If key stakeholders do not believe in the value-adding potential of procurement, then the function won't be able to understand a company's technology and product needs, making the sourcing of relevant innovation all the more difficult.
For most companies, the process of improving procurement's reputation is best achieved by highlighting supplier capability to the business and, importantly, how instrumental the function is in facilitating the capturing of new ideas.
There are several ways in which this can be achieved, but one of the most effective methods regularly used by leading functions is to align supplier meetings with a company's wider innovation days. This allows suppliers to share insights in the discussions taking place, raising awareness of the expertise they possess and the role that procurement can play in linking the two.
Cousins and Leonardo will be using this method during the company's innovation day later this year. "We basically need to demonstrate the value of SEI to the company," explains Cousins, "And putting our suppliers in front of key stakeholders at an innovation day is an ideal way of doing so."
Engaging Innovative Suppliers
With internal support secured for SEI, the question then turns to how procurement can source innovation from its suppliers. After all, suppliers are used to being squeezed on cost and therefore may be unwilling to share their knowledge and intellectual capital.
Half of suppliers will not make "strategic recommendations" to customers due to a lack of openness or incentivization, according to recent research conducted by science-based technology company 3M. Moreover, 70 percent of suppliers say that half of their customers do not have the systems and processes needed to facilitate supplier collaboration.
Buying organizations in the Procurement Leaders community relate similar feedback on their experiences with supplier engagement. Three companies, for example – two in the manufacturing sector and one in pharmaceuticals – have spoken of a need to improve their standing as a customer of choice in their suppliers' eyes.
One common initiative each has adopted to further this aim is a net promoter score (NPS) survey. These surveys are sent to suppliers to score the buying organization as a customer based on several value indicators, with the results later used as a roadmap to improve the relationship. Through these results, each company has been able to enhance its standing with key suppliers, paving the way for the sharing and implementation of new ideas.
A Marathon, Not a Sprint
These are only some examples of what can be done to access supplier innovations that drive revenue. A strategic and effective SEI program entails the rethinking of other fundamental and deeply embedded procurement practices, from category management to team skills and everything in-between.
The process is necessarily incremental, with barriers chipped away at rather than torn down. But, as we have seen first-hand at Procurement Leaders, the purchasing function occupies a privileged position where it can generate revenue through innovation. For procurement functions determined to do so, it is just a matter of utilizing this position and introducing the right changes.
Samuel Wrest has worked as both a journalist and analyst, with a background in editorial management and market research. He is senior analyst in the Supplier-Enabled Innovation Center (SEIC) at Procurement Leaders, where he works with procurement functions to become a recognized and consistent source of innovation. He can be contacted at s.wrest@procurementleaders.com.