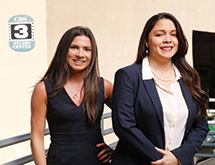 One of the world's leading mass media companies, CBS Corporation is known for the creation and distribution of industry-leading content through a wide variety of platforms. But what is not as well known is the important and evolving role that supply chain, procurement and strategic sourcing play in CBS Corporation's success. Putting together a professional supply chain operation has been an ongoing undertaking for the company since its split from Viacom in 2005.
"It is an important factor for us because cost management is a strategic initiative of the corporation," Senior Vice President and Chief Procurement Officer Tom Hogan says. "We are decentralized, and each division in many respects is fairly siloed, from TV to radio and online to publishing. We can leverage procurement requirements across those decentralized divisions, working with them directly to drive out costs in ways that are aligned with corporate and divisional strategic initiatives."
Critical Allies
The divisional nature of the CBS family is part of an intentional strategic decision. Each part of the CBS Corporation portfolio possesses some degree of autonomy. CBS's businesses include CBS Television Network, The CW (a joint venture between CBS Corporation and Warner Bros. Entertainment), Showtime Networks, CBS Sports Network, TVGN (a joint venture between CBS Corporation and Lionsgate), Smithsonian Networks, Simon & Schuster, CBS Television Stations, CBS Radio, CBS Television Studios, CBS Global Distribution Group (CBS Studios International and CBS Television Distribution), CBS Interactive, CBS Consumer Products, CBS Home Entertainment, CBS Films and CBS EcoMedia. 
Each business unit can leverage the resources of the entire organization, which includes procurement and sourcing. Hogan's team can influence sourceable spend through engagement with each division in order to figure out the best approach. 
 "The business units can have creative autonomy on the front-end while we collaborate with them in managing the back-end," Vice President of Strategic Sourcing Mike Smyklo adds. "We leverage the requirements of various spend categories and work with our internal stakeholders on the most appropriate sourcing approach. By combining the subject matter expertise held within our divisions, with the leverage of the overall organization and the professional project management of the sourcing team, we are able to unlock efficiencies and vendor pricing that were not previously available to CBS."
Not surprisingly, finding common ground takes a great deal of communication to foster strong internal relationships across the enterprise. One of the ways the corporation facilitates communication is through the CBS procurement council, which includes representatives from each division. The procurement council focuses on developing strategic procurement initiatives aligned with the needs of the business units. 
"They are measurable and aligned with corporate strategic initiatives," Hogan says. "On the front-end, we leave the creative teams alone except where we can support them. That council over the years morphed into a virtual online council. 
While we still put considerable effort into developing and maintaining relationships, on an on-going basis, we find that the virtual procurement council model is more efficient for both our internal customers and our team." 
In essence, the divisional staff members are the internal customers, and Hogan and Smyklo understand the importance of being a customer-focused sourcing organization. 
"Our theory is to excel on the small things and demonstrate a high sense of urgency because it will give us opportunity to have a role in more strategic projects," Hogan says. "We've evolved from a department that initially was looking for projects to lead, into a department that has more projects coming in to us. That is because we performed well, while delivering value and results to our internal customers."
Essential Tools
Effectively influencing various spend categories required investment into sourcing tools and a spend visibility system. Smyklo says the team took a proactive approach to ensuring spend visibility globally throughout the company. 
"That allowed us to proactively take data to the units so they could look at the spending from various angles and show them where we could potentially work together to find savings," he says. "It was well received across the enterprise and met with very little resistance. It allowed us to move from simple things like office supplies and furniture to penetrating some of the most strategic spending taking place across the organization."
Because the sourcing team has been able to show significant ROI through its original set of tools, the corporation has seen fit to invest in additional tools. Those allow the sourcing team to find ways to drive out cost in areas such as travel and entertainment (T&E). 
"The success we had in areas like facilities and IT led to investment into cutting-edge T&E reporting tools that give us deep itemized information on all travel and expenses across the divisions," Hogan says. "We can use that information to report against and encourage compliance, in an effort to save money."
Just as important as systems and technology are the people that are part of Hogan and Smyklo's teams. Each is quick to note the contributions of the individuals who are working directly with the divisions. People like Natalie Robinson, Art Richards, Rachel Jamison, Donna Osiri, Rob Maffei, and Amy Schwantner were a few of the people pointed out as contributing to the procurement and sourcing team's success. 
"Natalie Robinson leads facilities procurement and CBS supplier diversity program, helping us to get to the point where we are now leading procurement for largest construction projects taking place across the organization," Hogan says. "Art manages IT sourcing and led procurement for the new data center that supports CBS's East Coast operations. Donna put the new sourcing team on the map in our West Coast studio operations. Rachel manages spend analytics for the company, Rob oversees procurement operations, and Amy leverages our visibility tools, delivers analytics and manages sourcing projects in complex spend areas that are influencing decision-making at the highest levels of our company."
"We've been very meticulous and cautious about the people we bring in," Smyklo adds. "Sourcing skills and supply chain backgrounds are key, but just as important are the ability to create relationships and navigate in an autonomous environment." 
Hogan also noted the role of CBS Corporation's management and executive training processes. These options allow members of his team to benefit from leadership training programs.
The Right Choices
Finding the right suppliers is another focus of the procurement team. The company developed a repeatable sourcing model with policies and procedures that spell out requirements around competitive bidding. These policies and procedures also address supplier diversity.   
"These processes allow us to identify the suppliers that will deliver the most value to CBS and our divisions," Hogan says. "We respect our suppliers and look to create healthy relationships. We enlist those who can supply highly competitive pricing, provide outstanding service, ongoing expertise and advice about their product category."
The process of administering competitive events is center-led. The sourcing team takes on management and administration of the process, but the team generally looks to the divisions to contribute to final vendor selections. 
"We can make recommendations, which usually match the final decision," Smyklo says. "We think the process works well when the people in the divisions, who are ultimately responsible for the budgets, are invested and involved in selection decisions."
Looking to the future, and building upon its previous successes, CBS Corporation's procurement team must continue to earn its way into each of the company's divisions and new areas of spend. Delivering on promises has resulted in the team getting involved with increasingly complex spend categories. As the team executes on some of the most strategic spend categories in the company, ensuring that it has the right people, processes and tools to succeed remain critical success factors. 
"By working closely with our internal clients within the divisions, we have significantly expanded our influence throughout the company, and we have doubled our share of spend with diverse suppliers," Hogan says. "We are involved in strategic projects in areas such as legal services, HR benefits programs, studio payroll and residuals, just to name a few. Ultimately, it is the members of our team who have made all of this possible."