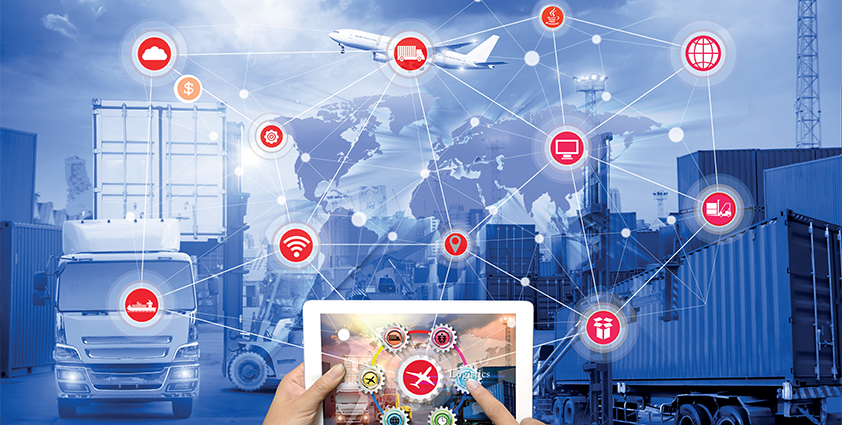 Supply chains are being hit by a seemingly unstoppable wave of challenges, including the pandemic, seismic geopolitical changes, and new trade agreements across Europe. These issues are being felt by consumers, with UK consumers experiencing supply problems more than their European counterparts, including lack of products in stores (56 percent), fuel shortages (33 percent) and shipping delays for purchases (28 percent).
Uncertainty has become the norm that is defining the supply chains of the future. But how possible is it to plan for and navigate the unexpected, and how can businesses stay ahead of the curve to alleviate the pain for consumers? Getting to grips with financials, tight inventory management, informed business planning, and being adaptable have never been more important.
Follow these four steps to ensure you have the adaptability and information you need to optimize your supply chain:
1. Adopt a 'Just-in-Case' approach
There is merit to the well-established Just-in- Time (JIT) approach in minimizing overheads on storage and transportation, as well as waste. But JIT was not intended for a volatile supply environment. It can be incredibly difficult when there are unpredictable shortages or shipping delays.
Moving towards a 'Just-in-Case' (JIC) approach puts the emphasis on resilience
within a business's supply chain. Designed to proactively secure sufficient supplies, ahead of time, JIC helps to prevent stock outs and protect profitability.
For JIC to be effective, clear visibility of the entire breadth of the supply chain is required. This means real-time insights are essential in all areas – including supplier deliveries, incoming orders, and available stock data.
2. Integrate data from across the business
By bringing together real-time data from across the business, including financials, resource planning, and omnichannel sales, businesses can anticipate strain and demand on their supply chain. Data analysis results in actionable insights so vulnerabilities and risks can be identified, and the supply chain optimized.
For example, by reviewing stock levels, procurement cycles, and lead times, demand spikes, possible challenges like impending shortages can be better predicted and accommodated. Finance teams can also correlate supply chain insights with the balance sheet to deliver more precise financial models, and better monitor budgets and cash flow.
3. Review supplier contracts
Work with your heads of finance and procurement to revise supplier contracts. If there are elements of the supply chain that are consistently failing to meet expectations or demand, contracts should be re-assessed and renegotiated.
Pay special attention to where goods are sourced from, whether that's from a local or an international supplier. Each will have their own political and logistical challenges and could be a weak link.
In the current ever-expanding sanctions landscape, it has also become increasingly necessary to screen supply chain and trade operations, including an entire ownership tree of the companies that you work with, to ensure sanctions compliance.
To maximize visibility and efficiency, ask your suppliers to integrate their supply data with yours. This approach will make any supplier vulnerabilities clear, providing a fair platform to negotiate and establish new service level agreements (SLAs) – with a clear plan of action should they fail to be met.
4. Manage your supply chain with the right system
Manual processes and disparate spreadsheets are not good enough to manage the complexities and uncertainties of today's supply chains. With so much in flux, it's become essential to gain visibility into every aspect of business operations. Use an integrated system to bring together data from across the organization into a single view, with real-time insights.
Actionable, real-time data is key to driving informed, rapid decision making. Here are key features to look for in a system:
Data analytics to collate, manage, and process data from multiple points across your supply chain.
Built-in management systems for inventory, supply chain, and financial reporting, along with integration with external supplier systems.
Secure, high-availability systems to ensure your mission-critical business information is always online, available, and visible, even during outages.
Rethink your supply chain to protect your business and drive customer satisfaction
At a time of disruption and uncertainty, having accurate business data you can depend on is essential. Consolidating data from across your business into a single view gives full visibility into the health of your supply chain – and business.
The ability to analyze and act on real-time data and insights means faster responses to market demands than your competition, pre-empting supply issues before they happen, and driving efficiencies in time and cost. Most importantly, such an approach empowers you to drive customer satisfaction and advocacy.
For a list of the sources used in this article, please contact the editor

Zak Rafiq works in Solution Consulting at Oracle NetSuite. For more than 20 years, Oracle NetSuite has helped organizations grow, scale and adapt to change. NetSuite provides an integrated system that includes financials/Enterprise Resource Planning (ERP), inventory management, HR, professional services automation and omnichannel commerce, used by more than 28,000 customers in 215 countries and dependent territories.
www.netsuite.com