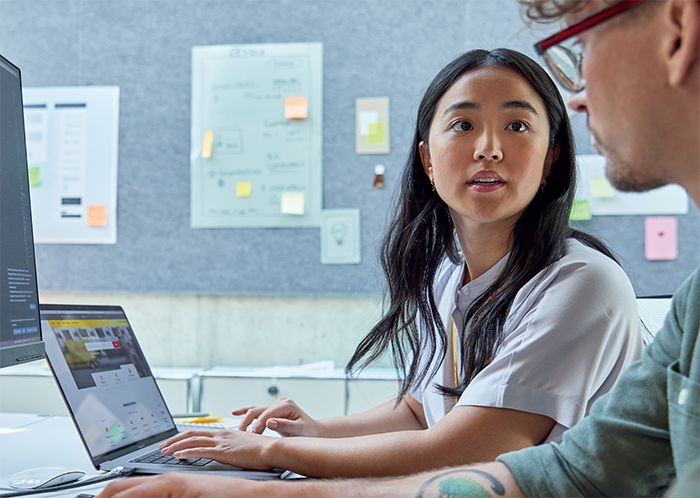 DHL's global network of control towers puts the business firmly at the fore
Towering above the competition
In the first two instalments of our series exploring DHL LLP (DHL), we have delved into the ways that digitization is shaping the landscape of global supply chain logistics and why more businesses are employing the expertise of Lead Logistics Providers (LLP). In this conclusive edition, we are seeking a deeper understanding of how DHL utilizes its strategically placed control towers around the globe to provide greater supply chain visibility for its customers.
These control towers stand as information exchanges, where global intuition meets local knowledge to provide a clearer path for goods and services, and greater visibility of the global network. As Adam Ruff, Vice President of LLP North America, details further: "The control towers offer our customers greater control over their supply chains and logistics networks, which is why we also use the term 'center of excellence' to describe them. They house experts in logistics engineering, sourcing and procurement of transportation service providers, and operations and financial specialists, who vow to not only find solutions but uncover the best practices available for our customer base. These all align with the implementation of the three pillars of the DHL strategy: centralization, standardization and value creation."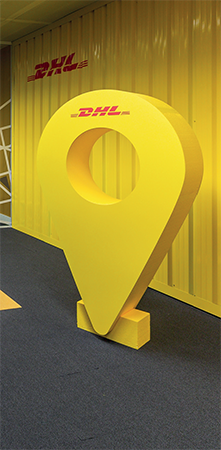 Bart Van Holsbeeke, Managing Director of LLP Europe, adds: "Through the grouping together of experts, we have a cross-pollination of knowledge from multiple industries – some common practices in one may be huge innovations in another." Through utilizing this shared information, the control towers develop contingency plans for customer supply chains, reinforcing DHL's proactive approach to customer service.
"There has been an increase in customers with multiple presences around the world, who rely on a global network for their supply chain management," Bart continues. "We have built a virtual network between our control towers, with Istanbul being the most critical for Europe. Our international reach allows us to be connected to a multitude of local markets and their counterparts simultaneously. With this presence comes invaluable knowledge of regional authorities, legislation and the general protocol of expediting goods. This helps us anticipate issues, for example, relating to missing paperwork or information that would lead to delays."
DHL works together with its customers to solve potential issues by running analyses and providing expert opinions. With reference to the company's mentality towards proactivity, Adam expands: "In terms of risk incident monitoring; in supporting a manufacturer with an international inbound supply chain from Asia Pacific to North America, there are multiple control towers involved. We will advise the customer of any instances that may impact their production, by monitoring the 5000 parts from the 500 suppliers in the network.
"The shipping status and requirement of each part is cross-sectionally analyzed against their inventory to help protect plant-operations so that, in case of any serious delays, we can look to implement a contingency plan," he continues. "This may be to divert stock from elsewhere or alter their production schedule to keep the plants running. Incidents can range from strikes or port delays to bad weather or even just a local holiday, of which they're unaware, given that they're based 2000 miles away."
A prime example of its expertise in action was during the onslaught of Hurricane Ian. As the hurricane crossed the Gulf of Mexico, DHL ran numerous scenarios regarding the paths Ian could have taken. Once forecast, it started working with its affected customers' planning teams to divert inventory, alter schedules or notify customers of potential delays. This deployment saved customers many hours of manual look-ups in legacy systems to ascertain the location and shipping status of parts. DHL's automated system handled this process, allowing for the focus to be on problem-solving and implementing contingency plans.
When the business cannot find appropriate third-party technology, it simply develops its own, and although it looks to integrate different layers of technology, it still relies on human application to make the difference. One of the primary technologies incorporated in the control towers is the transport management system, which offers supplementary solutions beyond those of its competitors.
As Adam explains: "We have the capability to capture supply chain events, particularly those of our parcel carriers. We conducted a very important program for a large pharmaceutical provider in the delivery of Covid-19 vaccinations, which allowed incredibly precise visibility of each and every product." Additionally, the business offers supply chain risk, and instant monitoring tools. Indeed, DHL pilot-tests many new technologies for start-ups, and on average, will integrate at least one in every four into its own platform.
In times of uncertainty, DHL undoubtedly has the requisite solutions to bring clarity to the global stage. The gentlemen conclude that it's about providing insights, engineered by the talented experts in the team. These specialists understand customer networks, and can pinpoint the best practices to propose when it comes to resolving supply chain issues.
www.dhl.com