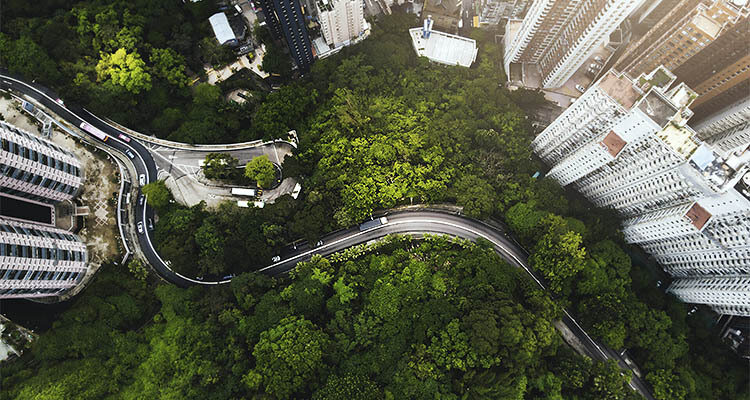 Dwayne Cowan shares Thermo King's story and mission to improve quality of life for all 
Thermo King, a brand of Trane Technologies, pioneered transport temperature control in 1938 and has been world leader ever since. Today, the company's solutions include temperature control systems for vans, trucks, trailers, and railway trucks, as well as air, sea-going and intermodal containers. Thermo King's product portfolio also includes HVAC solutions for subway carriages, rail carriages and buses. All its products are backed by an extensive dealer network that provides expert, factory-trained service and a complete line of genuine and competitively priced parts. Dwayne Cowan, President of Thermo King EMEA and Global Marine, Rail and Air Business, shares his passion for the sector.
"I started my career out of college as a biological engineer, working for a German tire manufacturer and living in America. I did that for about five years and then went back to school. When I got my masters, I thought about doing something different, so, went into sales. An opportunity came up at Thermo King, and the industry was one with which I was familiar from experience in a previous job.
"I started at Thermo King in a commercial sales role, later moving into product management as well. One thing I really enjoy about this sector is that we're bringing something to people that in the past, they simply couldn't have. Think about fruit for example. It wouldn't have been possible to transport perishable goods from one end of the country to the other without the means to keep the produce cool. Refrigeration helps to make people's lives better, and this is something I find exciting. I enjoy being in this industry, and I've been running our EMEA business for a little over a year now," he begins.
"My position as president can be broken down into different roles. Sometimes, I operate as a catalyst, sometimes a strategist, and then I also work within operations and am a steward for the organization. In terms of being a catalyst, I really try to drive the business vision. When I'm working with the different teams, it's about gaining a collective understanding of where we want to be as an organization and what role we want to play. From a strategy standpoint, the focus is on how we win in the different market areas in which we participate. Obviously, in this role, it's crucial to be responsible for results, as I'm the one driving those outcomes from a supply chain and customer perspective.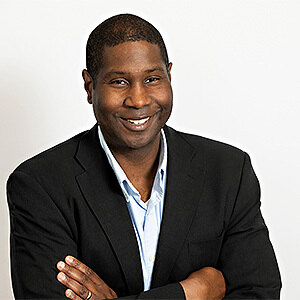 Supply chain resiliency
"Additionally, development is very important at our company. We like to really look at our teams and try to develop them. We put considerable effort into diversity and inclusion; bringing people to the table who traditionally wouldn't be in this industry. One of my most important roles is mentoring our people as they move through the organization. Last week, I spent time with individuals to get a better understanding of how they engage with the business. The fun thing about my job is that every day is different," Dwayne enthuses.
"I've been in business for over 20 years and have received a lot of advice. At different stages, you really take the advice in different ways. Recently though, I've adhered to being open to listening to others and understanding different viewpoints. I had a mentor once who said that when somebody gives you advice, that's a gift and you should take it as such, because they took the time to offer guidance or praise. I welcome input so that I can become a better leader for our organization."
Dwayne goes on to share the story of how Thermo King began: "The origins of Thermo King can be traced back to a game of golf. One of the men owned a trucking company at the time and was hauling a truck load of chickens from Minneapolis to Illinois. The truck broke down, and the ice that was used to chill the truck and its contents melted. His golfing partner proposed that he could create a solution and the pair made a quick bet on the golf course that the product would be ready within 30 days. He went back to his facility and asked the prolific African American inventor, Fred McKinley Jones, to create a refrigerated unit in 30 days and a working prototype of the first refrigerated unit came into being in 1938. A company that innovates to create a solution for a customer's need is exciting to me. Today, our company is still focused on driving innovation and creating solutions for our end customers. So, we're a global business now, participating in the market of refrigerated goods haulage, whether by air, sea or road. I'm responsible for ensuring that refrigerated goods get from point A to point B for our customers. We support all verticals from pharmaceuticals and groceries to food and beverage, so, have a diverse customer base.
"There is currently much discussion around climate. As an organization that transports goods across the globe, we play our part in the emissions problem. There's a big transition from diesel-based to electric technologies and as such, we've worked hard on our truck and trailer portfolio to introduce electrification. We're connecting with our OEMs to ensure that our units are as efficient as possible in the push for electrification. Traditionally, on long-haul journeys, truck companies would need to refuel their refrigeration units, multiple times. With our new axle-power technology, power is created from the drag of the trailer. In effect, it captures the energy as the vehicle goes down the hill or brakes. The energy is stored in the battery and used to charge the refrigeration unit, thereby reducing emissions to a minimum.
"We've been testing this technology which will be released to market very soon. It's crucial that we continue to move forward with non-diesel technologies. Equally, we're enhancing our digital operations, as we try to better understand how the units are being used so that we can optimize the amount of energy being used in the system. Digital processes also play an important role in supply chain visibility, enabling greater awareness of load movements. We're also working on alternative technologies to ensure that when the opportunities arise, we can harness the power of the sun to create more energy for our systems. We want to make sure that we're doing everything we can to reduce the emissions of our units and play our part in reducing not only our carbon footprint but that of our customers too," he confirms.
In terms of issues affecting the sector, Dwayne elaborates on the ways in which Thermo King is navigating the challenges. "Coming out of the pandemic, the first thing we realized was the importance of supply chain resiliency. As such, we are dual sourcing and partnering with suppliers to ensure resiliency. This means that if there is an issue, we can recover quickly, and keep our customers up and running. Equally, from technicians to truck drivers, labor is an important consideration. We train in-house to ensure that we have the right skilled labor in place to keep our units up and running. In our industry, truckers make money by driving; they don't make money if they're sitting waiting for their vehicle to be worked on. We want to do everything we can to make our customers' and employees' lives easier. We also work with our teams and different organizations to showcase this industry as a place in which to aspire to work, with a view to bolstering the image of the sector and enhancing the numbers going into it," he asserts.
Dwayne highlights how Thermo King also plays its part in supporting food security and the reduction of food waste. "There was a report in 2022 by the UN," he elaborates. "It estimated that around 14 percent of the food produced for human consumption is lost, while as much as 17 percent is wasted. That's enough to feed around one billion people in the world. There are 800 million people that go hungry every year and we waste enough food to support all those people. That's why it's so important to me that we understand how we can play a part in stopping that. When we talk about our industry and what we do, we play an important role in society. We distributed vaccines across Europe at the height of the pandemic. From preventing food loss to helping preserve lives, refrigerated transport is essential.
Passion for people and the planet
"It's always intriguing to be part of an initiative that makes life better for all. Indeed, that feeds into our local communities and the way we work to create an inclusive environment. When people look at our organization, we want them to be able to picture themselves being a part of it. We are working on that as much as we're making strides in our commitment to sustainability. In conjunction with Trane Technologies, our parent company, we want to reduce greenhouse gases by one gigaton by 2030, which is one billion metric tons of carbon dioxide emissions. This is our aim. We talk about it every day. As an organization, we want to make the planet a better place than it is today, and we're heavily invested in this. The gigaton challenge is a very big part of our purpose, as is being an inclusive and diverse organization. I like talking about our story, about our passion, and our goals," Dwayne concludes, "because to me, that's what differentiates us from everyone else. We live it, we breathe it, and we want to make sure that we're doing our part."