Enhancing internal processes has led to increased productivity for 3A Composites
3A Composites develops and manufactures extruded plastic sheets, composite panels, and various other core materials for composite structures. With 35 worldwide locations, the business is widely recognized as the market leader in the display, architecture, wind energy, marine, transportation, and industry sectors. It offers a unique range of products across three departments: structural composites, mass transportation, and architecture and display. The latter is further split across three geographies – the Americas, Europe, and Asia – to adequately serve customers around the globe.
"Our business segments focus on various applications where innovative composite material solutions can be substitutes for traditional materials," begins Kay Burns, Chief Procurement Officer at 3A Composites –  Americas. "We pride ourselves on providing a high standard of service, which helps us to gain a detailed understanding of market needs to develop new materials and composites."
One of the company's key products is ALUCOBOND, the original aluminum composite material (ACM) used in the architectural and building cladding industries. "For over 50 years, ALUCOBOND has been leading the world in design innovation with reputable performance in architectural cladding," says Nick Scheib, General Manager of the Architectural Division – Americas. "ALUCOBOND gives shape to great ideas and has been the pioneer product in metal facade designs for decades. As a business we focus on providing reliability, with a dedicated customer service team, and industry leading product service standards.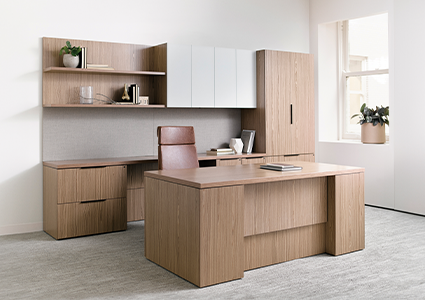 New market entry
"ALUCOBOND is distinguished in the market for its outstanding product attributes, such as flatness, formability, durability, and ease of fabrication, as well as being available in a broad range of trend-forward colors and finishes," he continues. "As a fire-resistant material, ALUCOBOND Plus meets stringent building code requirements enabling architects to bring their vision to life and is an ideal solution for projects of all building types.
"Additionally, we unveiled ALUCOBOND EasyFix in April 2022, which is a simple and cost-effective installation method for wood frame construction," Nick reveals. "It uses an innovative design to attach the panels, providing a solution like traditional ACM systems, and is popular in multifamily and mixed-use construction."
It's clear that the company's focus on specialist research and innovative product development remains strong, with it now entering a new market – decorative wall panels. Kay explains: "A novel manufacturing technique and proprietary processes have enabled us to bring the advantages of ACM to an array of new industries in construction, remodeling, manufacturing, and most recently, interior design, with our MONARC wall panels.
"Often used in bathrooms and kitchens, MONARC composite wall panels are easy to install and maintain, yet deliver a striking visual appearance inspired by natural elements," she continues. "They're lighter than traditional materials but are extremely rigid and can be customized to create dramatic curves or fit individual specifications."
Product range
The business has also provided the display and graphic arts industries with numerous world-leading products, like DIBOND and DISPA, since 1969. DIBOND delivers high quality solutions for long term usage and can be used for a wide variety of applications, from point-of-purchase displays and interior signage to shopfitting, store design, and window displays.
Three strategies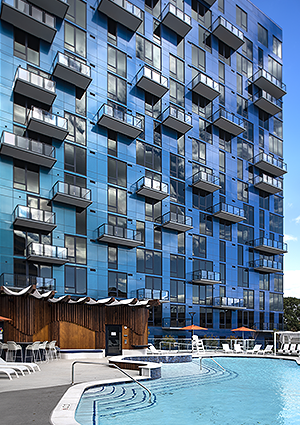 With DIBOND recommended for long term applications, the business also offers composites for short term use. DISPA, for example, is a 100 percent recyclable paper material. It is lightweight, yet has good dimensional stability, meaning it is ideally suited to event signage, promotional campaigns, and tradeshows.
"Similarly," Kay tells us, "the FOME-COR brand is a range of paper-faced foam board materials. This collection is well suited to both screen and digital printing, as well as mounting, painting, and various methods of cutting – it even cuts cleanly and easily by hand.
"Innovative technology is crucial in the process of manufacturing FOME-COR sheets, particularly for achieving unparalleled product quality, efficiency, and innovation. Technology also facilitates the incorporation of new materials, additives, and formulations, which results in products with superior strength, lightweight properties, and enhanced durability.
"It's not just with certain processes and materials though; technology plays a transformative and indispensable role across the business," she continues. "It enhances the precision and efficiency of our production processes, contributing to our market leading status and ensuring top quality performance of our products throughout their lifecycle."
Alongside product development, 3A Composites – Americas has navigated global supply chain issues. Kay explains: "We focused on three primary strategies: increasing product formulations and qualified suppliers, improving our flexibility to receive and store materials, and enhancing the rigor and discipline involved with keeping all information accurate and updated.
"The intense focus, collaboration, and discipline that occurred during the critical supply chain disruption stage has continued to reap benefits for our organization, even as the major supply chain issues have subsided," she adds.
Strong alliances
Brad Walsh, Vice President of Display, Industry, and Transport Sales at 3A Composites – Americas, agrees: "The volatility of the last few years highlighted the critical need for alignment between all business functions: sales, finance, operations, and procurement. This need was the genesis for a newly developed sales and operations planning process, which was implemented across all our core facilities.
"While we are a manufacturing company by nature, we view ourselves through a sales and marketing lens," Brad continues. "The commercial teams set and drive the strategic direction of the company and therefore, it is imperative to have a strong alliance between sales and procurement to enable secure supply partnerships that support our strategies and expectations."
With a newly implemented centralized system, 3A Composites – Americas is moving forward with renewed confidence in its ability to enhance internal operations while delivering product excellence. "We will continue to expand our manufacturing capabilities across North America, with a focus on increasing capacity and extending our product range across both new and existing market sectors," Kay concludes.