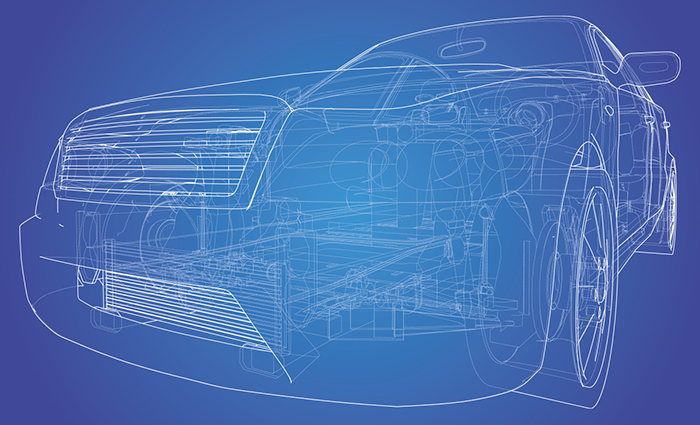 One organization, four business groups, four values; Tenneco's secrets to success, under the hood
Make tomorrow better
In 1999, Tenneco emerged from a conglomerate that had previously consisted of six businesses. Through a variety of sales and spin-offs, its peers in shipbuilding, packaging, farm and construction equipment, gas transmission and chemicals had all started to separate from the early 1980s. The entities that remained under the then-named Tenneco Automotive, included an Original Equipment Manufacturer (OEM) and Monroe and Walker, a well-known and widely loved aftermarket brand. Both organizations had been established for over 100 years, and provided the significant experience and expertise that makes Tenneco the company it is today.
Moving forward into the early noughties, Tenneco dropped the 'Automotive' in 2005 to reflect the broader spectrum of markets it had come to serve. Throughout this decade, the company sought to expand its global footprint, by becoming one of the earliest automotive suppliers to establish operations in China. This both supported the growth of its light vehicle production, as well as the business' involvement in developing cleaner air solutions. Through enhancing its engineering and manufacturing capabilities, Tenneco was soon considered the leader in helping its customers meet the varying emissions-control regulations across the globe.
One of its most notable achievements, to the wider markets, was the commercialization of diesel particle filters in Europe in 2000, however Tenneco also leads the industry in a number of aftertreatment products, including selective catalytic reduction, gasoline particulate filters, and hot and cold-end exhaust systems. Its Monroe Intelligent Suspension portfolio features both adaptive and semi-active electronic suspension systems, and its noise, vibration and harshness product range caters to both the light and commercial vehicle markets.
Tenneco has acquired two businesses within the last four years, in a tactic to further the enormous growth it's experienced since the millennium. This has primarily been resultant of the expansions to its products range and global reach. In 2018, it acquired Federal-Mogul, another automotive supplier with over 100 years of experience, with which came a further 25 aftermarket brands and another OEM, doubling the size of the business overall. In 2018, it was the turn of Öhlins Racing, a Swedish company famed for its advanced suspension systems and affiliations to the racing industry. Tenneco had previously collaborated with Öhlins on a number of projects involving electronic valve technologies and the first CES shock absorbers.
Since a restructuring initiative in 2020, the Tenneco of today is a global automotive tier one supplier comprised of four equally diverse, whilst complementary, business groups: performance solutions, motor parts, clean air and powertrain. Whilst encompassing 30 of the industry's most respected automotive brands, the business collectively employs 71,000 people across six continents, in its 196 manufacturing sites, 38 engineering and technical facilities and 29 distribution centers. In providing the utmost in driving advancements in global mobility, Tenneco currently serves the likes of General Motors, Cat, Ford, BMW, Volkswagen, Volvo, Toyota and many more.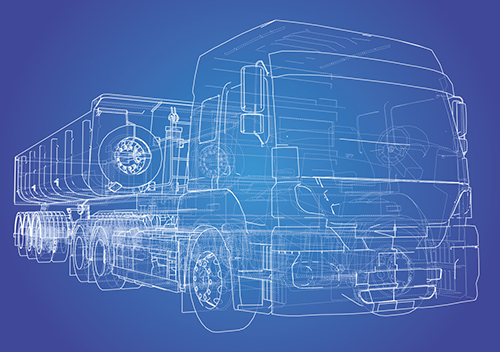 Earlier this year, international adventure driver, Rainer Zietlow, set out armed with a Volkswagen ID.4 GTX crossover that had been equipped with Tenneco's Monroe Intelligent Suspension CVSAe System (MISS), in an attempt to break a world record. The challenge in question was to achieve the highest altitude reached in an all-electric passenger vehicle, for which Zietlow's team had to scour through a number of South American mountain ranges, in order to find a trail that would beat the previous record of 18,933 feet. They settled on the stratovolcano, Cerro Uturuncu, in the Sur Lípez province of Bolivia.
The path, or lack of, follows an unpaved mine road up to an elevation of 19,081 feet, which Zietlow successfully climbed and thus set a new world record. The vehicle's CVSAe semi-active suspension continuously adapts to changing road conditions, using data captured by multiple onboard ride control sensors. The MISS equipped ID.4 model was also named 2021 World Car of the Year. Henrik Johansson, Vice President and General Manager of Advanced Suspension Technologies at Tenneco, was quoted as saying: "CVSAe technology elevates the driving experience, whether in a city environment or on more adventurous terrain – and it doesn't get more adventurous than climbing a volcano."
Tenneco's drive for sustainability is a key part of the company's core principles, with one of its main values being to 'Make Tomorrow Better'. Under the banner of Environmental, Social and Governance initiatives, the business focuses on the efficient management of its energy and water consumption, emissions, and operational waste, as ways to improve its carbon footprint in line with its targets. These are to reduce its scope 1 and 2 greenhouse gas emissions by 30 percent, decrease its operational energy demand by ten percent and to source 15 percent more renewable energy by 2030, all whilst cutting its waste to landfill by 20 percent in the meantime.
In recent years, Tenneco has worked closely with CHEP – a circular business model based on the concepts of sharing and reusing. As a member of the CHEP pooling system, a company is able to obtain its pallets, IBCs and industrial containers on a rental basis, a simple principle that ensures greater sustainability for all parties involved. Since August 2015, Tenneco has been using CHEP's Foldable Large Containers (FLCs), designed for the transportation of larger products such as catalysts, radio grilles, transmission and engine parts, and batteries. The cube utilization and pack density of the FLCs vastly increases the optimization of trucks, sea-freight containers and warehouses.
The business' social goals are driving greater diversity amongst its employees; with targets of increasing the number of females and US minority group members in managerial roles and above, by a third, by 2030, and to achieve 100 percent certification with IATF 16949, ISO 9001, or similar, by 2025. In terms of governance, Tenneco's code of ethics is represented by its commitment to accountability, integrity and compliance in its operations. By the end of this year, the company is aiming to have 100 percent of its strategic partners reaffirm their commitment to the Tenneco Code of Conduct, as well as to have received completed self-assessment questionnaires from all of its high-risk or high-impact suppliers.
The company's efforts are regularly acknowledged by its industry peers. This year alone, Nissan named Tenneco as a sustainability partner, on account of its demonstration of sustainable and socially responsible business practices, and Ethisphere listed it as one of the world's most ethical companies too. On top of these, Newsweek also included the business in their Top 500 most responsible companies in the United States.
Besides 'Make Tomorrow Better', Tenneco's values include 'Integrity Always', under which it believes in doing the right thing the right way, speaking up and owning whatever you've accomplished. 'One Team', instills the ideas of taking care of one another, embracing the differences of others and succeeding as one, and finally, 'Will to Win' encompasses the drive to always seek flawless execution, create customer fans and ultimately, make a difference. Tenneco has grown spectacularly thusfar and possesses the means to keep on going. It's with bated breath that we wait to see its next big move.
www.tenneco.com