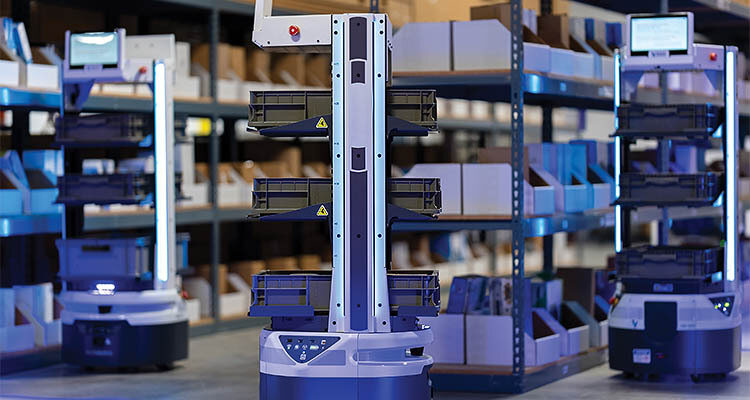 Renovotec's Innovation Centre wows with interactive technology 
Based in Newton-le-Willows, UK, Renovotec Ltd is a leading provider of mobile technology solutions. As the fastest growing rugged mobile hardware provider in the UK, Renovotec offers a wide range of services to various industries, including warehousing, retail supply chain, healthcare, manufacturing, government, and utilities. The company's expertise extends beyond hardware to cover end-to-end consultancy services too. Its comprehensive offerings encompass concept and design, hardware installation, IT managed services, mobile data capture, robotics, printer solutions, hardware rentals, and ongoing maintenance and upgrade support. With its diverse portfolio, Renovotec consistently delivers innovative solutions tailored to meet the evolving needs of its clients. Richard Gilliard, CEO, shares the business' journey.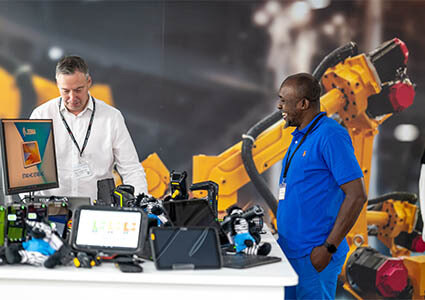 "My business partner and I owned a software company specializing in warehouse management solutions. Between 2008 and 2009, during the financial crisis, we faced a shortage of work opportunities but didn't want to lay off our loyal employees. Instead, we redirected our attention to the hardware aspect of our business. This shift was prompted by the observation that many individuals were discarding their equipment prematurely. Our vision was to extend the lifecycle of hardware and assist clients in selecting the appropriate solutions from the start. This message resonated strongly in a climate where companies had slashed their capital expenditure budgets. Thus, Renovotec was started in September 2009 with this ethos at its core and grew rapidly despite initial resistance from manufacturing partners. Through a long period of acquisitions, we introduced new manufacturers to the British market, became the leading supplier for LXE (now a Honeywell business) in the north of the country and formed meaningful partnerships with many different businesses. Most notably, we acquired Spirit Data Capture in 2019, enabling us to expand into field services. Seeking investment partners, we decided on a company called Röko AB in Sweden in March 2021. Since then, we have made further acquisitions which have enabled us to extend our reach into retail and hospitality," he begins.
"Manufacturing, particularly in the automotive industry, has also become a significant field for us. But our most prominent growth area is the healthcare sector. Additionally, we have observed a surge in demand for our services within the hospitality industry. Notably, our Wi-Fi solutions have proven successful in diverse settings, even extending to listed properties. Nonetheless, our services now transcend back-end operations. We engage in wireless installations for prominent retailers, acknowledging the importance of fast and reliable internet connectivity for customers within their stores. This becomes particularly relevant in scenarios where the functionality of loyalty cards and other services relies on consistent phone signal. As a result, we collaborate with numerous retailers, and one of the major value retailers has implemented our solution across all their stores," he enlightens.
To stay ahead of the many sectors it caters to, Renovotec has made a name for itself by developing its competitive edge. "One of the things our customers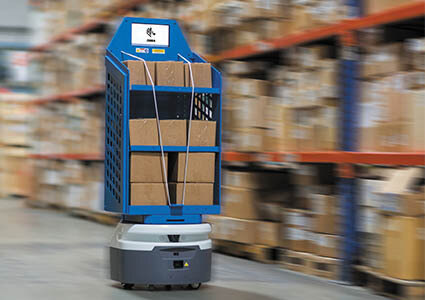 appreciate the most about our company is that we genuinely fulfill all their requirements. For instance, if customers require wireless installations in a warehouse, other companies may offer similar services, but they won't handle the contracts themselves. Instead, this will be handled by third party contractors. Where we stand out is that we excel in various areas, such as voice solutions, robotics, data capture, and industrial print support. And while companies often outsource these tasks, we send out our own engineers to personally visit the sites. Another problem that customers repeatedly experience is the frustration associated with troubleshooting device issues. When they call companies and describe a problem with their scanner, for example, they might hear conflicting explanations from different sources. The device manufacturer may blame the network, while the network provider may point fingers at the device. However, we take all these factors into account. We provide hardware solutions for software providers, and when customers contact us with an issue, we analyze the situation and determine whether it's a network or software problem. Instead of simply redirecting the problem back to the client, we collaborate with our software partners to find a resolution. We believe in providing a comprehensive support system rather than leaving the client to figure it out themselves. In other words, we are a one-stop shop, filling in the gaps as we identify them. This extends beyond the national market, as we have established offices in the Netherlands and Gothenburg to cater to our clients' needs in Europe post-Brexit. To broaden our reach, we have also set up our Chicago office to serve the US and will be looking to expand into the Far East," he informs.
In June 2023, Renovotec opened its Innovation Centre, located near its head office in Warrington. "The Innovation Centre was a significant investment, costing over £500,000. Its purpose is to provide a dedicated space where our customers can experience the technologies and solutions they are interested in. This also enables them to discuss how they can introduce improvements within their own operations. It is a controlled environment that showcases our solutions in action. Customers can visualize and grasp how these solutions can be implemented in their operations. So far, this approach has been incredibly successful, receiving significant interest even before the official launch. Moreover, the Innovation Centre continually evolves as we introduce new ideas and develop more solutions to complement them. Thus, a customer visiting in January may encounter a different setting by July, reflecting the ongoing advancements," he elaborates.
"To enhance the experiential aspect, we collaborate with our software partners, particularly those specializing in Warehouse Management Systems (WMS). Indeed, we have demo environments created for them, enabling customers to witness a real-life demonstration of our solutions rather than merely comparing technical specifications. By showcasing a working demo environment in conjunction with a back-end solution, we can bring solutions to life and provide a more comprehensive understanding of their functionality," Jamie Mottershead, Technical Director, adds.
By focusing on adapting to evolving customer needs, Renovotec is poised to transform the industries it serves for years to come.