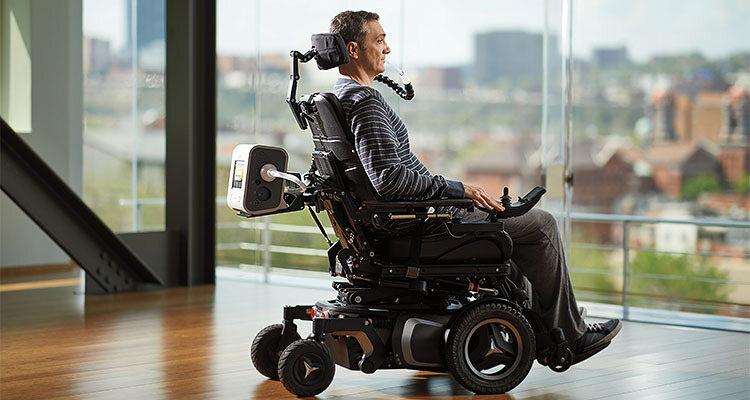 Reliable Medical is on a mission to support people as it grows 
The doors to Reliable Medical were opened in Brooklyn Park, Minnesota, in 1989, but since then, the business has grown to embody 40 locations across the US, which stretch from Florida to Washington State. This footprint has been hugely bolstered throughout the last four years, which have seen the company triple in size.
Today, the organization is known as a premier medical equipment provider that specializes in mobility and complex rehabilitation equipment, as well as clinical respiratory supplies and services. Furthermore, it holds a reputation for improving the quality of life of its clients, team members, and clinical partners, by providing the highest quality products, equipment, education, and healthcare solutions in each of the communities that it serves. The company's ethos centers around passion, commitment, family, trust, hard work and dedication.
"Our tremendous growth over the last few years is being attributed to a combination of organic and acquisitive expansion," begins Troy Whitman, Director of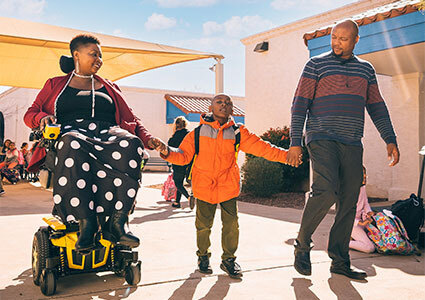 Supply Chain. "This has been thoroughly propelled by our strong working culture and carefully curated environment. Reliable Medical attracts the best talent available, and has become a buyer-of-choice for any small businesses that are looking to exit a consolidating industry. We are focused on consistent intentional growth that brings strong leaders, smart models, and new geographies that increase our reach and resultant impact within communities.
"Alongside our complex rehab technology, mobility equipment, and respiratory care offerings, we also provide home medical products. All of our physical range is further supported by the dedicated servicing and repairs that we offer to our customers through our team of accredited and certified technicians."
Promoting partnerships
During the last three years, the business has undertaken nine partner acquisitions. Reliable Medical takes great pride in its culture and reputation within the industry, which it leverages during the integration process to align any new teams with its values and general market focus.
"Getting everyone playing from the same sheet of music is the hardest part," Troy elaborates. "We have a systems integration project currently underway, which will move all of our systems across the organization to one unified system of record. We're only in the beginning stages of this multiyear project, but feel that it's a highly crucial investment with regards to the continuation of our growth.
"We have a strong culture of caring for people, at every level. Our team believes not only in improving the lives of our clients, but those of each other as well. We're hugely focused as an organization on the complete lives of our team; encouraging balance, health, and ongoing improvement. A happy and connected team does more than just create a positive working culture internally, it also facilitates a far better customer experience for our end-users externally.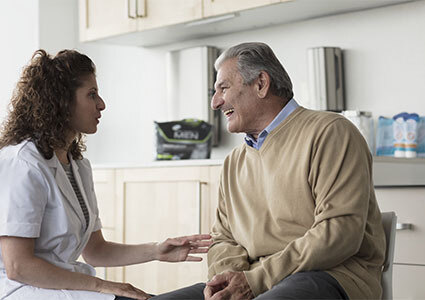 "You may have noticed," he adds, "that we generally opt for the terms 'partners' or 'partnerships.' It's because that's the way that we view our suppliers and vendors, they are partners with us in our mission to improve each of the lives that we touch. Without these partnerships, we cannot alone provide the best services possible to our clients or employees, which is well and truly what they deserve."
Passion for people
Towards the end of this summer, Reliable Medical made a shift to realign its leadership team by moving Brandon Bliss, the former CEO of Chicago-based Orbit Medical, which it acquired at the tail end of 2022, into an Executive Vice President position. From here, Brandon will be responsible for overlooking the growth and operations of each of the company's divisions. Similarly, Troy only entered his role in late 2022.
"I have devoted my entire career to supply chain operations," he explains. "I started out working in the manufacturing sector with Dell Computers, where I developed a broad knowledge of just-in-time ordering, lean manufacturing, and reverse logistics. It was with 20 years of experience that I stepped into the complex rehabilitation industry, and instantly fell in love with the mission; to provide mobility solutions to those who need them most.
"Having worked with our CEO Katie Stevens before at a previous organization, I didn't hesitate to apply when I saw that there was an opportunity to bring my skillset to Reliable Medical. I really do love my job; every day there are new challenges to work through and move forward with. I get to work with some amazing people and our fantastic vendors, all while serving individuals that need our help."
Meaningful growth
In the first quarter of 2023 alone, Reliable Medical closed on two acquisitions and opened five new locations. The two acquired companies were Tusk Mobility in North Port, Alabama, and Capstone Medical Partners in Lakewood, Washington. Complex rehab providers, they complemented the business' new locations in California, Indiana, Tennessee, Kentucky, Puerto Rico and Florida – in both Tampa and Orlando. Katie had been quoted at the time, referring to the move as a demonstration of the slow but meaningful growth that the organization is known for.
As the conversation turns to the future, Troy concludes: "As we continue to grow and improve lives, I look forward to our impact in the future. In line with the growth of the company, I'm excited to see how our team members and leadership teams strengthen. All the while, reinforcing our mission statement: Improving each of the lives that we touch."