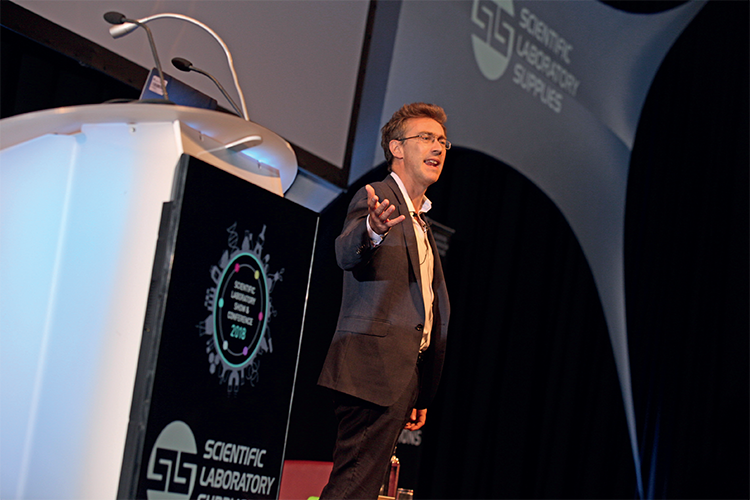 Scientific Laboratory Supplies
The science of service
Celebrating its 30th anniversary in 2021, Scientific Laboratory Supplies has grown to become the UK's largest independent supplier of laboratory equipment, chemicals and consumables
Operating in an industry historically dominated by a handful of major global players, Scientific Laboratory Supplies (SLS) has become successful by focusing on the things that make it different – namely, flexibility and excellent customer service.
Managing Director Ian Roulstone explains more: "A couple of our corporate competitors might be larger, but they are much more process-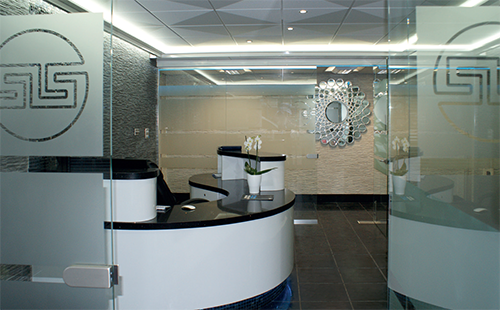 driven than us," he says. "Due to our agile business model, we can be much more flexible and customer-oriented than our rivals. We know our customers, we deal in real, personal relationships, and that helps us to understand their requirements. Whereas bigger businesses take a bit of a 'one-size-fits-all' approach, we go out of our way to adapt for our clients and that is why SLS has become so valuable to so many people."
Since it began trading in 1991, SLS has become renowned for its approach to sourcing and supplying the highest quality, best value products and brands on the market. From pipettes and petri dishes to the latest in laboratory instrumentation, the company has always prided itself on providing precisely what customers need, when they need it. In addition to their own consumable and chemical ranges, SLS partners with a huge range of leading industry names, including Sigma-Aldrich, Becton Dickinson, Eppendorf, Kimberly-Clark, Thermo-Scientific, 3M, Merck, and Corning, allowing it to confidently carry out even the most specific and demanding customer requirements.
"Over the last 18 months, considering all the market conditions brought on by Brexit and the pandemic, we have had to adapt quickly to the challenges," Ian states. "It has involved winning new agreements and supporting different customers with things like PPE, which, incidentally, we have always supplied to the UK market. Demand in that area just went through the roof in 2020, leading to a wide array of ongoing supplier contracts with first-time SLS clients.
"We have also worked very closely with the Department of Health and Social Care (DHSC) over the last year or two," Ian continues. "Covid-19 meant the department's demand for product increased, and so did the complexity of the items in question. From clinical supplies, equipment and consumables to PPE and storage freezers for the vaccination program, we have been incredibly active and highly successful in our work."
As Ian suggests, in December 2020, SLS joined forces with leading international life sciences company Eppendorf to develop a 3-phase delivery schedule to complete delivery of the ultra-low temperature freezers required for the UK's supply of Covid-19 vaccines. Having been awarded with a contract from the DHSC to equip two central sites and 56 regional hubs with vital laboratory equipment for the vaccine's safe storage, SLS worked to ensure that free-standing ULT freezers were in place and ready-to-use as soon as the vaccine became available. SLS also helped the NHS sites to create storage and ULT protocols and simulate vaccine packed scenarios with engineers temperature mapping the units to validate each unit in situ. As well as coordinating the delivery, installation and testing of the freezers, SLS supplied PPE to each site, allowing the entire rollout to be completed in a matter of weeks.
"This was an extremely ambitious and challenging project as we didn't know when a vaccine might be approved, or what its storage requirements might be," Sales Director Bob Mclaughlin points out. "Open communication and adaptability were essential as we worked side-by-side with Eppendorf to develop a strategy that would allow us to deliver their large, heavy, ULT freezers to almost 60 sites at very short notice. Looking back, we are very proud of what we achieved, providing everything on time and on budget to help in the UK's fight against SARS-CoV-2."
With thousands of customers on its books, SLS is used to servicing highly individualized demands and specific expectations on each and every one of its projects. One of the company's longest-standing customers, for instance, is a contract testing facility whose relationship with SLS depends on the firm's ability to deliver a variety of 'process critical products'.
"Process critical products are items that, if not delivered, can bring a business to a halt," Ian reports. "This particular contract testing customer came to us several years ago and asked if we could guarantee availability of around 200 different products. Not only that, but they also wanted to be able to order and receive products on the same day, which, given that they are several hundred miles away from our distribution hub, is not a very easy task. However, by ringfencing a large volume of product to guarantee availability for this company's process critical items, and then placing those items in a warehouse close to the client, we created the ability to call that product off on a daily basis. If the customer in question placed an order with us on the morning of any given day, they could receive it by the afternoon."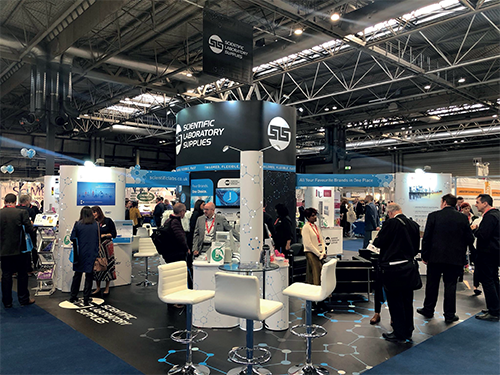 Similarly, SLS's ability to find new ways of serving its customers' increasingly complex requests has proved invaluable throughout both the Covid-19 pandemic and the fallout of Brexit. As well as arranging temporary storage for hundreds of pharmaceutical freezers integral to the fight against the virus that SLS were contracted to supply, the firm allayed fears about a lack of continuity after the UK left the EU by offering several clients the opportunity to analyze their product purchase profiles and identify any potential risks before supply issues occurred.
"It meant that our customers could see if a product was coming in from continental Europe, and if so, we could install contingency plans for alternative items, or offer forward buying options," Ian reveals. "It's yet another example of rolling with the times and growing with the circumstances with which we have been presented."
Growing consistently since 1991, SLS has enjoyed accelerated progress during the last ten to 15 years. Over the course of the last decade, the company has become ISO 14001 certified, doubled the size of its warehouse in Nottingham (enabling the firm to hold more stock and serve more customers) and firmly established itself as a supplier of choice for countless scientists and scientific institutions across the UK. While most of the company's growth has been organic, SLS has also expanded its presence through acquisition.
"Around 2016, we purchased a business in Northern Ireland and have integrated that into SLS, meaning we now have a direct footprint on the isle of Ireland," Ian remarks. "That was a big step forward for us, and, in the same year, we joined forces with French firm Dominic Dutscher to help us better serve customers across Europe.
"Most recently, in 2019, we acquired a company called Wolf Laboratories, which is based in Pocklington, Yorkshire. Again, that has added a lot to SLS Group, including more bench-top equipment and a successful web offering, which complements us very nicely. 2019 was a busy year as we also opened our first office in Africa with SLS East Africa opening its doors in Nairobi, Kenya."
In the next few months, SLS will be going live with an international website specially-designed for non-UK customers, which will include translation services. The site's launch is set to round off a special year for SLS – the company's 30th anniversary.
"I was at SLS for our 21st anniversary and we marked that in style at the time with a big party, inviting lots of suppliers and customers to celebrate with our staff," Ian notes. "Of course, we would absolutely love to do that again to celebrate our 30th, but with Covid-19 still a presence in our daily lives, it is simply not possible at the moment. We will still be marking this key milestone in our company's history, but this time it will be much more reserved. For instance, alongside a small internal event, the front of our new catalogue has a 30th birthday celebration element to it and we have had a variety of promotional content sent out with a similar theme.
"Thirty is a big number for any business," Ian affirms. "It is certainly a very proud moment, so it would wrong not to mark it in one way or another. The most important thing though is to do it in context and in keeping with the strange times in which we are living."
With 2022 already looming on the horizon, attentions for many businesses are turning to the year ahead. However, as an SLS veteran and someone deeply familiar with the ways and workings of the industry, Ian's take on the future of the company remains the same as always.
"We will continue doing more of the same," he declares. "Consistency has been important to our success up to this point and I expect that to remain true going forward. We might not be a global player in our market, but we are efficiently positioned as the largest independent laboratory supplier available to clients in the UK and Ireland. The key now is to keep growing organically, taking opportunities to develop the business through acquisition when they arrive. That's something that might occur over the next three to five years, but essentially, we will keep doing what we have done best for 30 years now – staying flexible and retaining our focus on people.
"Two years ago, we set ourselves a five-year target for scaling-up the business organically. Today, we are already two years ahead of that target and we believe we can achieve our goal in three years, rather than five. We're ahead of the curve right now," Ian says in summary. "If we can keep that trajectory up, then the future of SLS is going to be very bright indeed."
Scientific Laboratory Supplies
www.scientificlabs.co.uk
Products or Services: Laboratory equipment, chemicals and consumables