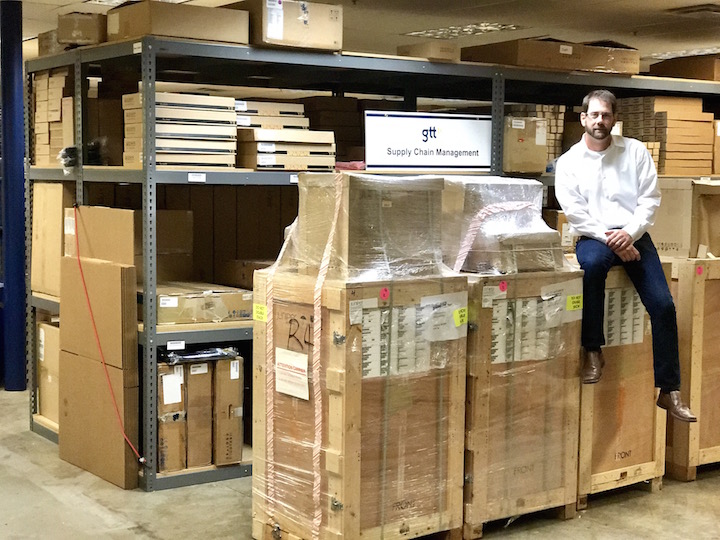 GTT Communications launches a new networking service with highly scalable bandwidth and low latency connectivity.
By Kat Zeman
As global demand for bandwidth grows, networking providers are scattering to upgrade the capacity of their existing cables and investing billions of dollars in newer and faster systems.
According to data from TeleGeography's Global Bandwidth Research Service, the demand for international bandwidth will have increased 13-fold between 2016 and 2023. McLean, Va.-based GTT Communications Inc. has already responded to this trend.
A leading global cloud networking provider to multinational clients, GTT recently launched a new product: Optical Transport services. "It provides highly scalable bandwidth and low latency connectivity," says Michael Montreuil, director of supply chain and logistics for GTT. "Our data transmission is very fast."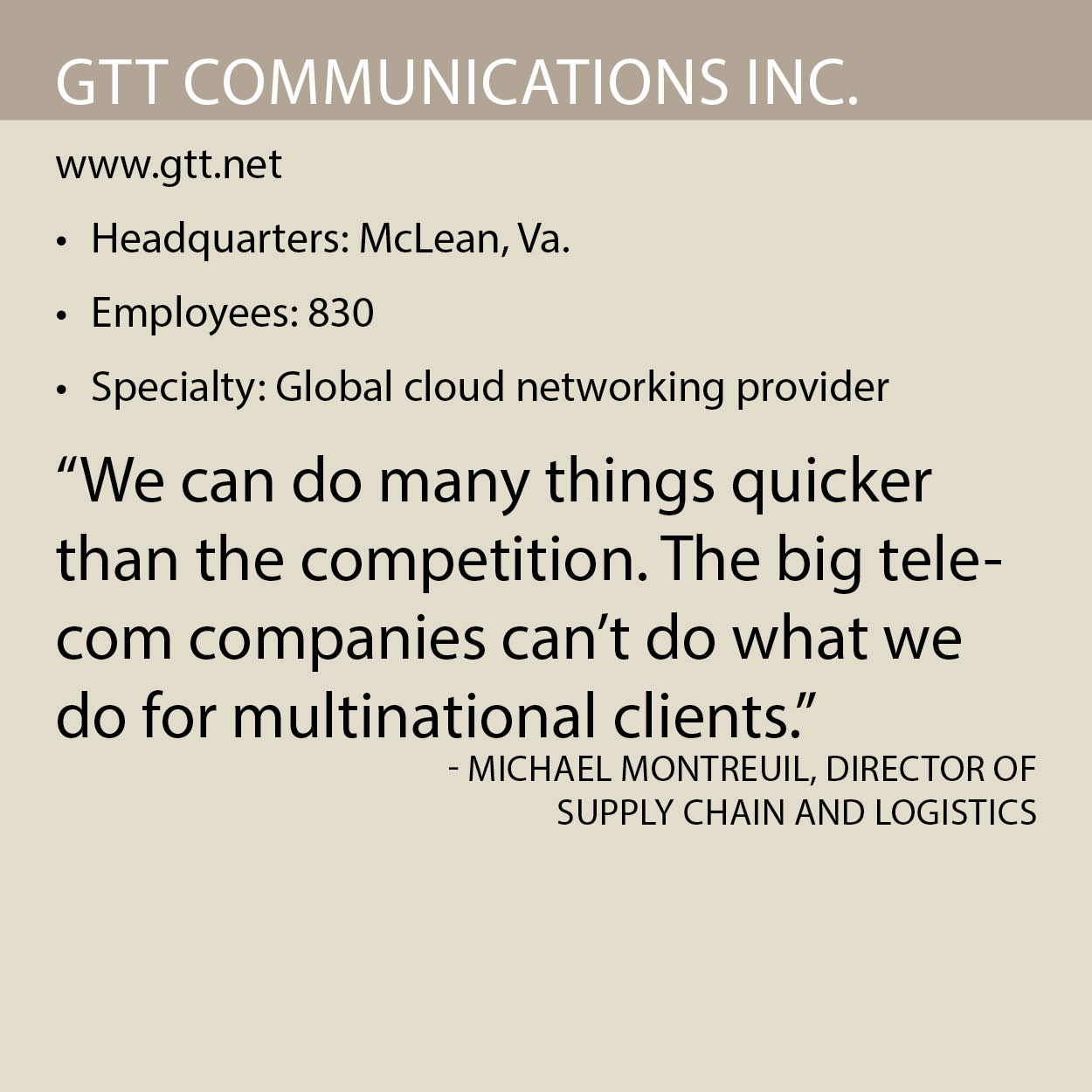 Optical Transport enables the seamless transport of high-volume data and cloud-based applications between global financial markets, data centers, media hubs and service provider networks.
The service leverages GTT's subsea and terrestrial fiber-optic network. This network includes three transatlantic cables and more than 75 points of presence in North America and Europe. The GTT Express cable system provides the fastest route between New York and London at less than 59 milliseconds.
"We can do many things quicker than the competition," Montreuil says. "The big telecom companies can't do what we do for multinational clients."
On Cloud Nine
With more than 300 points of presence worldwide, GTT is known for providing its clients with a better way to reach the cloud through a suite of services that include Optical Transport, wide area networking, internet, managed services and voice and video services. The company is recognized as a leader of innovative products in its industry. Its Tier 1 IP network, which connects clients to any location in the world, ranks in the top five worldwide.
In addition, GTT's Cloud Connect – a network solution – was named the 2017 Internet Telephony Product of the Year by TMC, a global integrated media company.
"GTT is honored to have been recognized with this accolade," President and CEO Rick Calder said in a press release. "Cloud Connect delivers on GTT's commitment of connecting people around the world, delivering private and secure access to the business-critical services and applications that drive value across their organizations."
Cloud Connect is a private network solution that offers secure, pre-established connectivity to leading cloud service providers. It allows for access to an ecosystem of providers in data centers around the world.
Backed by a service-level agreement, Cloud Connect is designed to provide predictable latency from the enterprise to the cloud. The service can be deployed as part of a hybrid, private or public cloud environment.
Company Values
"Our core values are simplicity, speed and agility," Montreuil says.
GTT is committed to reducing the complexity of global communications and strives to provide fast turnarounds on proposals, rapid implementation and an efficient support process. The company believes that every client is unique and strives to provide the right solution based on need.
In an effort to be agile, GTT offers a variety of billing options including flat rate, tiered and burstable service for true on-demand services. Another option, an aggregate committed data rate, can be shared across multiple ports in various locations – giving clients available bandwidth when and how they need it.
The company also recently announced a new software defined wide area network (SD-WAN) technology. "It's the newest and latest next big thing for telecommunications," Montreuil says.
SD-WAN is software-defined networking technology applied to wide area network (WAN) connections that are used to connect enterprise networks – like branch offices and data centers – over large geographic distances.
In the past, these WAN connections often used technology that required special proprietary hardware. The SD-WAN movement seeks to move more of the network control into the "cloud" using a software approach.