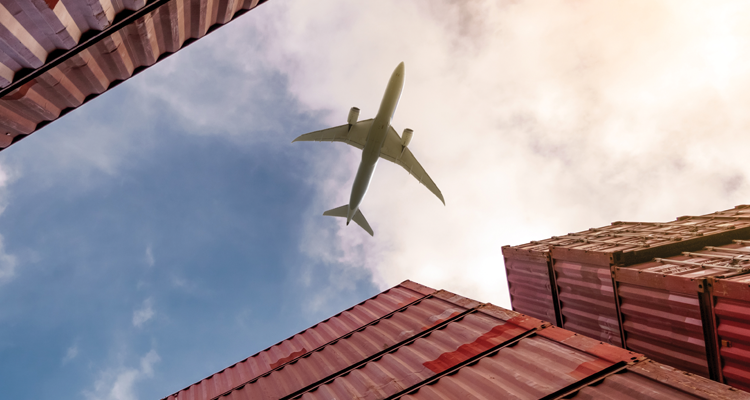 According to MagicLogic, utilizing load planning software is the key to success in the logistics space
When we last featured MagicLogic in Supply Chain World, the sun was out in full force. High summer always inspires creativity and hard work, but one might argue, the true test of a company is achieving the same level of quality, innovation, and output, whatever the weather.
Catching up once more with Tim Smith, CEO at MagicLogic, we discover that the load planning software solutions company he leads has not taken its foot off the gas. "We had an extremely busy end to the year," he begins, reflecting with optimism on the latter half of 2022. Considering the supply chain and geopolitical tensions that have tormented many industrial giants – let alone small- and medium-sized enterprises – for the last few years, this is certainly refreshing to hear.
Tim continues: "We remained incredibly busy! One key reason for that consistent level of output lies in a very notable development that we are most proud of: the introduction of SaaS for BlackBox, as well as our Cube-IQ Web subscriptions."
For those unaware, MagicLogic's proprietary load planning software has made a name for the Vancouver-based company within the global logistics, cartonization, and palletization space. Products are available – as Tim has noted – in two key forms: Cube-IQ (plus its web-based counterpart) and BlackBox.
Trusted by over 3000 logistics professionals, Cube-IQ is built around the best loading engine on the market, offering software users optimal volume and weight utilization when it comes to loading an array of items in one or more containers (which can, themselves, be differently-sized).
But how do you ensure consistency across numerous databases and warehouses? And how do you select the right containers for your load? MagicLogic encourages its customers to hand these questions – and more – over to Cube-IQ.
On the other hand, BlackBox serves as a plug-in for an organization's Warehouse Management System (WMS) and Enterprise Resource Planning (ERP) software. BlackBox is specifically designed to integrate with any system available, to create innovative planning solutions and heighten logistical transparency for tasks such as cartonization, small parcel shipping, and palletization. Introducing SaaS for BlackBox was a natural progression for this product.
Tim resumes: "These hosted products are becoming increasingly popular with customers looking for load optimization solutions that offer greater flexibility for their users." Naturally, of course, these solutions can be customized by clients when necessary.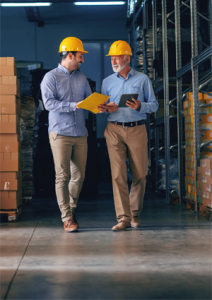 "Many businesses now have complex loading rules that cannot be met with out-of-the-box products," he goes on, highlighting the importance of custom software solutions like those offered by MagicLogic. "Bespoke load optimization solutions might take a bit longer to integrate and cost a little more to set up, but they can be customized to accommodate a company's unique shipping requirements." The savings from this move can be huge – not only in terms of reducing shipping costs, but also by reducing the number of returns that need fulfilling due to damaged items.
"We are also seeing increased demand for robotics solutions and are thus currently working with a number of companies requesting these products. Robotics is a particularly
tricky field to navigate, but thanks to our dedicated and very experienced Research and Development (R&D) team, we are already achieving some excellent results."
When we last spoke, Cube-IQ Web had just finished its beta testing round. However, as Tim informs us, the product is now fully launched and has already been adopted by numerous users worldwide. "In just a short period of time, many are turning towards our latest software solution," he explains. "We're really excited about this one! Indeed, Cube-IQ Web offers all the same functionalities as our standard Cube-IQ licenses but is a subscription service hosted through Azure."
With Cube-IQ Web, users can access all the same functions from wherever they are in the world – all they need is a laptop, phone, or tablet. It is the ideal solution for Windows and also for Mac users; its flexibility and transportability set the new software apart in an increasingly competitive logistics solutions space.
Another key differentiator for MagicLogic that Tim is eager to talk about is the company's utilization of cloud software and cloud-based services. To provide tailored, holistic, but most importantly, area-independent functionality and logistics solutions, MagicLogic has recognized that, with many people now working from home, cloud software is proving an increasingly popular option.
Future planning
So, what are cloud services and how do they work? Tim neatly breaks it down for us. "Instead of the software being hosted internally on a company's server, it is instead hosted in the cloud," he explains. "As a result, there is no need for a company to go to the expense and trouble of setting up and maintaining internal servers. Cloud services are stable and secure, and perfect for users who need to access our services while away from the office."
As our conversation winds to a conclusion, Tim takes a moment to offer us his pertinent reflections on the wider logistics industry. "Generally, the sector feels very buoyant, with a lot of optimism for the future pervading the key players within it," he observes. "Supply chains are operating more smoothly, and the cost of shipping containers has reduced somewhat.
"However, I think we are continuing to feel the impact of the pandemic, especially as it forced many companies to look at how they can streamline their shipping processes," he goes on. "As companies recover, they are looking at new ways to package and ship goods more efficiently. Naturally, there is still continuing demand for ecommerce as some customers have changed their shopping habits since the pandemic – possibly for good. Other shoppers are returning to stores, preferring to see goods before they buy, but these goods still need to be shipped economically and efficiently to the stores."
As can be expected with Tim, we conclude on a decidedly positive note. MagicLogic, he informs us, is looking ahead to another eventful year. As 2023 begins to rapidly unfold before us, the firm is in high spirits and ready to grab the new year by the horns.
"Last year we forged several important new partnerships with companies, where our software complements their products perfectly," Tim reflects. "We look forward to deepening and strengthening those ties, collaborating on new projects, and providing and receiving referrals. Our R&D team is currently working on a novel process that will strengthen our product line availability, making it easier for users to purchase solutions, which will be especially useful for companies who need on-demand services. Like 2022, it's going to be a busy year indeed."