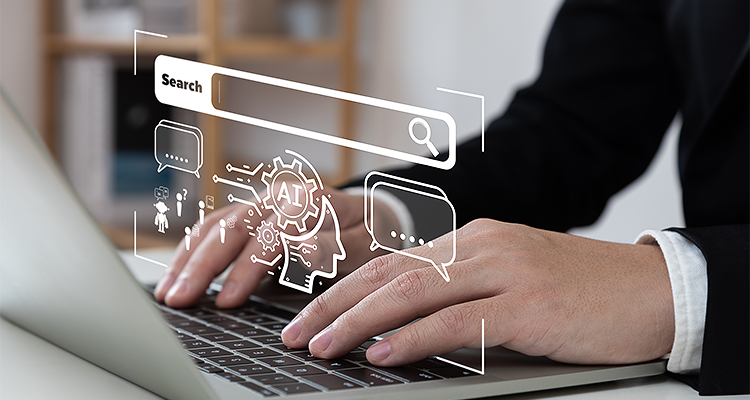 DeepStream launches new AI-powered discovery tool 
A new Supplier Discovery AI Tool launched by leading procurement software provider, DeepStream, will simplify the process of identifying suppliers
The new tool, powered by DeepAI, will support DeepStream's existing procurement technology, which is currently used by a wide range of industries across the globe, such as renewable energy, food and beverage, aerospace, manufacturing, and shipping.
It will allow businesses to search for suppliers based on specific criteria, including location, product or service specifications, and 'suppliers similar to X.' Within minutes, the technology returns a list of potential new suppliers to explore and shortlist the best matches.
Procurement teams can then invite potential vendors to bid on a request, replacing traditional methods, which typically involve manual, time-consuming desktop research.
Formally defined, supplier selection is the process of discovering, researching, evaluating, and contracting with third-party suppliers of goods and services. With high volumes of information being researched and exchanged with suppliers before contracts are awarded, there is an element of risk associated with supplier selection.
However, the new Supplier Discovery AI Tool dramatically reduces this risk and unlike other AI procurement tools available on the market, it is continually learning, meaning it can produce accurate results that are aligned with the latest market insights.
Combined with DeepStream's platform, the entire source to contract process is housed in a single cloud-based location, meaning the process is quicker, smarter, and less resource intensive. This provides long-term opportunities for cost savings, diversification, and sustainability gains across companies.
Jack Macfarlane, Founder and CEO of DeepStream commented: "DeepStream's goal is to empower organizations with the technology they need to move their procurement function out of the dark ages where chaotic manual processes are holding them back.
"With burnout among procurement professions becoming all too common, unlocking productivity gains, and reducing spend while minimizing risk is what businesses are striving for. Artificial intelligence is the next generation of eProcurement capability and has the promise to deliver on all three objectives."
To promote the launch of the tool, DeepStream is offering businesses a free 14-day trial of its platform, including access to the DeepAI Beta module on all plans, with no upfront commitment required.