Organizational alignment in final mile delivery – an executive view By Mat Witte 
Recently, final mile delivery has finally been getting its time in the logistics spotlight. This is occurring for a variety of reasons, including new technology, artificial intelligence, modern optimization tools, improved visibility, and the rising costs of operating a robust, efficient, and safe delivery network. However, despite these myriad opportunities for success, execution remains the biggest challenge. For every supply chain executive who feels their organization has never been truly successful in final mile execution, there is another executive who has seen that success, but has since seen performance stagnate. 
Stagnation, and lack (or loss) of product adoption is not uncommon in the software world, unfortunately. If we look further into the realm of final mile delivery software, the same challenges apply. Three of the most common causes include: 
Turnover of key users, resulting in loss of skillsets 
Drifting or lack of clarity of organization goals 
Executive awareness and/or alignment 
One or more of these causes are typically present regardless of the technology stack in use. For delivery companies using legacy, ERP based standard routing setups, the lack of optimization and 'what if' visibility can greatly restrict efficiency. Further, turnover of key users exacerbates the problem, as original users train their replacements, who train their replacements, and soon daily routing becomes a very manual process with no direct intention of savings or predictive modeling. 
For those using an optimized solution, the potential for success is there, and efficiency and savings may well have been achieved at some point, and to some degree. But again, years of user turnover, inappropriate influence on routing strategy and execution, and overall loss of both adoption and strategy consistently cause a loss of organizational success.  
Alas, there is not a clear path to setting the appropriate stage and structuring the final mile organization to achieve valuable, sustainable savings. Within that structure and journey are multiple stages that each deserve their own discussion. These include consistent employee development and route centralization among many other potential initiatives. But for the sake of editorial space, below are two critical and valuable aspects of the journey.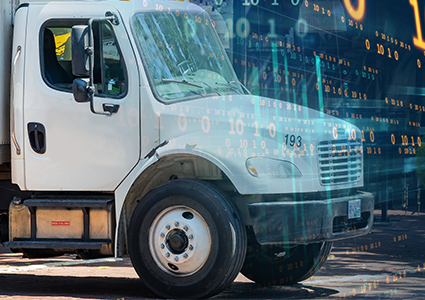 Setting specific KPIs and goals 
Every successful company has its own set of KPIs and metrics, along with annual goals to achieve. But where many struggle is setting the appropriate metrics for the right level of the business. In other words, at the executive leadership level we talk about EBIT, cost of goods sold, payroll, total expense, revenue, and profit. These are obviously critical to the success of any organization, but are not relatable to an entrenched, focused final mile metric. To support those larger metrics, routing operations teams should have clear, actionable, KPIs that support the larger company metrics. Pick three to five, track them daily, and rank/trend them over time, between facilities and regions. Do not drown yourself in data by producing 15-to-20 page reports every morning – that's not focused. These may include: 
Plan versus actual performance – tracking actual stops, miles, and runtimes versus the plan is a key component of long-term success. The best, most optimized plan is useless if it's ignored in reality. Performance here opens a window to additional opportunities for improvement, including areas of field communication, data integrity, and excessive silos – all challenges that must be addressed to achieve organizational goals. 
Failed deliveries/reships – Do you know how many orders each day are refused by a customer, or returned to the warehouse due to driver or equipment failure? Many of these orders are simply sent back out. This results in lower available capacity, increased miles, loss of productivity, and added cost. Controlling delivery failures is key to final mile success.  
Capacity – While capacity typically means available space on a truck, in reality it must go deeper. All routes should have a physical capacity, in addition to a runtime capacity. Understanding and having visibility of both aspects of capacity allows route planners to make the best possible routing decision. Tracking this definition of capacity allows you to see how the results are affecting overall cost performance, safety, and service. 
Organizational alignment with executive oversight 
An initiative is not important to the organization if it is not important to the executive leadership team. This is one of the oldest leadership adages, and applies well here. Where most companies struggle is in communicating and sharing those initiatives both up and down the organization. The routing metrics can and should be shared with company executives, and executives should familiarize themselves with their importance to set the right challenges. Yearly final mile business goals should reflect relatable metrics that roll up to the financial goals of the company. Investigate the value of a balanced scorecard. Most importantly, ensure that the common (and at times natural) silos between planning and execution are always being broken. 
Final mile delivery deserves its place as a critical component of a successful supply chain. Just remember, regardless of the tools available, fundamental alignment and performance tracking is every bit as important, if not more so, to your overall operational and financial success.
Mat Witte 
Mat Witte is Sr VP Americas at ORTEC. For more than 40 years ORTEC has supported many of the world's best-run organizations to make better data-driven decisions. Its decision support software and data science capabilities enable customers to improve their business results and make a positive impact on the world.