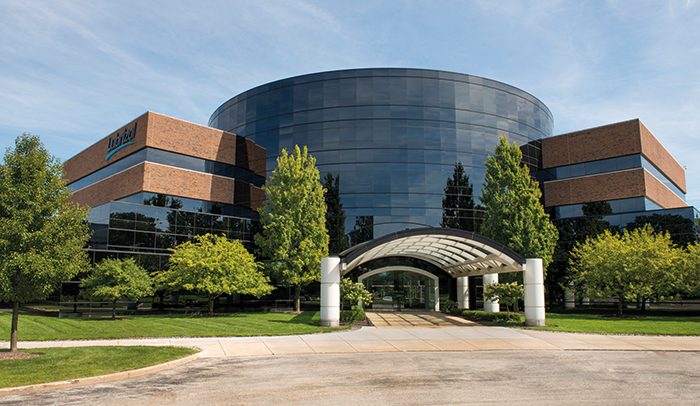 The Lubrizol Corporation is committed to enabling a sustainable future.
Oiling the wheels
Lubrizol is on a mission to help the world "Move Cleaner, Create Smarter, and Live Better"
The Lubrizol Corporation (Lubrizol) is committed to enabling a sustainable future. Its solutions are used by people every day, improving billions of lives around the world. Half of the world's consumers use at least one product containing a Lubrizol ingredient, and half of the planet's vehicles rely on its science. Its unrivalled capabilities help the world to "Move Cleaner, Create Smarter, and Live Better."
Founded in 1928 and headquartered in Wickliffe, Ohio, today Lubrizol boasts 8800 employees, and has facilities and sales in more than 100 countries. 'Leveraging unmatched science and innovation to solve complex challenges for customers' has always been the organization's motto, and this shared conviction is what has propelled the company forward for the past 94 years.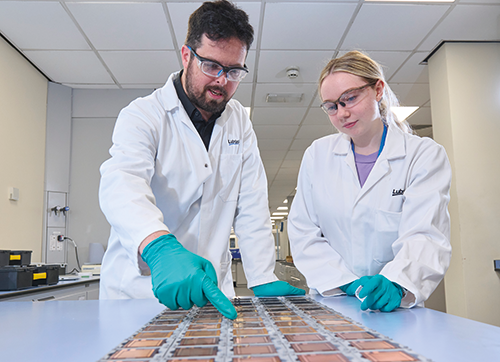 Lubrizol Additives partners with customers to address a wide variety of vehicle needs, including improving energy efficiency, reducing emissions, and enhancing engine reliability and durability. As Arul Mathew, Global Vice President, Supply Chain & Procurement, explains: "From passenger cars to off-highway vehicles, our products make internal combustion engines work better. We also help create new formulations to serve the growing hybrid and electric vehicle market. Our diverse fluids are not just hard at work in transportation, but in industry and the home too.
"Half of the world's consumers use at least one product made by Lubrizol Advanced Materials, Lubrizol's other business division. From health and hygiene to beauty and high-performance active wear, our products improve the performance, compatibility, reliability, and efficacy of goods around the globe."
Arul explains that Lubrizol is continuously looking for ways to improve its product offerings and emphasizes the importance of close alignment and teamwork. "The department is organized into procurement, operational supply chain and shared services subdivisions," he comments. "Alignment across these groups is critical for ensuring compliance, mitigating risk, ensuring reliable supply, and managing cost-to-serve. The global supply chain and procurement team collaborates closely with sales, product management, manufacturing, research, and process technology to understand customer needs and continuously improve reliable supply. At the heart of our alignment is the Sales and Operations Planning (S&OP) Process. In the monthly S&OP cycle, we reconcile demand and supply to anticipate and bridge imbalances.
"I help set the vision and strategy for supply chain and procurement, which are closely aligned with our company goals and priorities," he continues. "The supply chain and procurement leadership team is focused on ensuring that the hand-offs across processes and corresponding accountabilities are as clear as possible. This allows us to understand and respond to vulnerabilities up and down the supply chain. Many of our suppliers are also our customers, and the integrated organization allows for much better partnership. More recently, we have been focused on long-term de-risking of the supply chain while navigating unprecedented crises. It has allowed us to examine our end-to-end processes and tighten up accountabilities, hand-offs, and ownership."
From demand unpredictability to longer lead times and unavailability of raw materials, like most organizations, the past two years have thrown up many challenges for Lubrizol. Difficult times, however, can often provide important lessons. As Arul elaborates: "Developing long-term partnerships within the ecosystem is critical, not only during tricky times. Business continuity planning will pay dividends in the long run. It is important to constantly refresh options for supply chain contingency."
Arul emphasizes the need to develop digital tools to perform what-if scenario analysis. Speed and agility are big success factors in the dynamic demand-supply environment. By equipping teams with analytical capabilities, it's possible to quickly translate the impact of a potential disruption and explore solutions. Arul explains that communication is crucial. "Vendor and customer communication is so important. Your vendors need to hear your voice, particularly in a challenging environment. Communicating with customers quickly is also critical. Arming your customers with relevant information enables them to react and adapt."
Lubrizol has always invested in technology but has increased its investments over the past few years. "Currently, our focus is to improve the user adoption of standard processes within the systems we have implemented," Arul states. "As new employees come in, we are also focused on training them on best practices and tools. We have been adding some capabilities in the area of process data mining. This helps us to understand process adoption and to diagnose deviations from the happy path.
"We are also prioritizing digitalization efforts within supply chain and procurement. We see great opportunities across the spectrum, but especially in areas such as master data, to further improve accuracy and efficiency. Another area of investment and focus is market insights, especially understanding our raw materials and the key factors that impact them. We are constantly upgrading our market insight capabilities and sources.
"We have invested in a modern eCommerce platform that is integrated with our ERP system; this allows customers from anywhere in the world to place orders with us, any day of the week," Arul notes. "Another focus area is electronic connectivity, specifically with our partners in the logistics arena. Our modern transportation management solution connects with our logistics partners for improved visibility, efficiency, and the timely update of key transportation information. Shipment visibility is critical. It plays a big part in our perceived reliability and the overall customer experience. We are investing in a best-in-class, real-time transportation visibility tool to track our shipments globally. This is very exciting for us."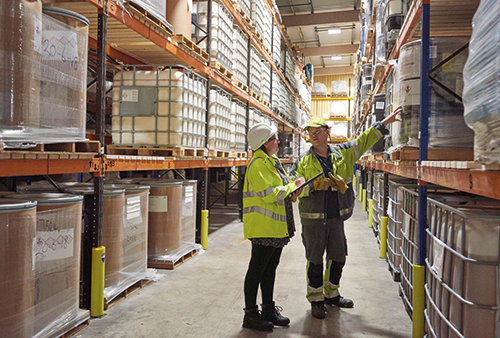 This investment extends to production facilities and associated technologies. "We are modernizing our warehouses, including leveraging automation where it makes sense," Arul confirms. "We are also employing Robotic Process Automation (RPA) to enable our teams to focus on higher-value activities. Cloud analytics and Power BI also improve information visibility. The supply chain and procurement team partner with our manufacturing team to optimize production through effective scheduling and avoiding waste.
"We are constantly developing new solutions for the world's toughest challenges," he adds. "Our innovation process involves end-to-end teamwork and careful iterations. We want to build solutions that help our customers to create smarter, and our consumers to live better.
"Our goal is to improve the circularity impact of our products by 25 percent by 2028. Our commitment to life cycle thinking helps customers achieve their sustainability goals in four critical areas: responsible design, elimination of waste, responsible production and enabling greater use of products. A good example of this is with one of our polymer solutions that reduces energy and water usage in the production of laundry detergent powder. This has saved some customers more than one million gallons of water and $1 million in energy annually at a single plant.
Given the footprint of its operations, Lubrizol considers the entire lifecycle of its products in its commitment to sustainability. The organization's goal is to ensure its solutions bring more positive impacts to the environment and society than the footprint it takes to produce them.
Indeed, Lubrizol is "all about people." "We are committed to building on the strength of our culture to ensure a truly inclusive environment where talented people can be their absolute best – where different experiences, perspectives and ideas are not only welcomed, but celebrated," Arul insists. "Doing business in a responsible, ethical manner is at the core of Lubrizol's culture. We are committed to a strong, corporate governance and ethical conduct that goes beyond compliance, holding ourselves accountable to higher standards as an industry leader."
Lubrizol's approach to social responsibility is based on commitments to protect and engage employees and support the communities in which it operates. The organization leverages its people's strengths and expertise to enhance health and hygiene, reduce emissions, extend equipment life, decrease waste, and improve billions of lives.
As we look at 2022 and beyond, Arul explains that the organization is focused on "building muscles" for the future. From strengthening partnerships within the ecosystem to developing continuity planning, Lubrizol is working to withstand future supply chain disruptions, and increasing efforts to identify opportunities for environmental impact and improvement, as sustainability becomes inextricably linked with the supply chain and procurement.
"We have committed to Specific, Measurable, Assignable, Relevant and Time-bound (SMART) Environmental Footprint Goals," Arul reveals. "In our Additives segment, we are focused on growth in both the industrial and transportation markets, where we are innovating to improve and extend product life, reduce emissions, and reduce environmental impact. Our Advanced Materials segment will continue to address real, high impact needs of billions of consumers.
"We are going into 2023 as a stronger company," he concludes. "Our potential to create a cleaner, smarter, better world for all has never been greater. We want our customers and partners to value Lubrizol as the most collaborative and reliable in the industry. We want our employees to find it the most fulfilling workplace. We will attract and develop top talent, improve every day, and build a sustainable future for the company. As we approach Lubrizol's 100-year anniversary, we are renewing our commitment to our customers, our employees, our communities, and our stakeholders. Our best is yet to come."
www.lubrizol.com