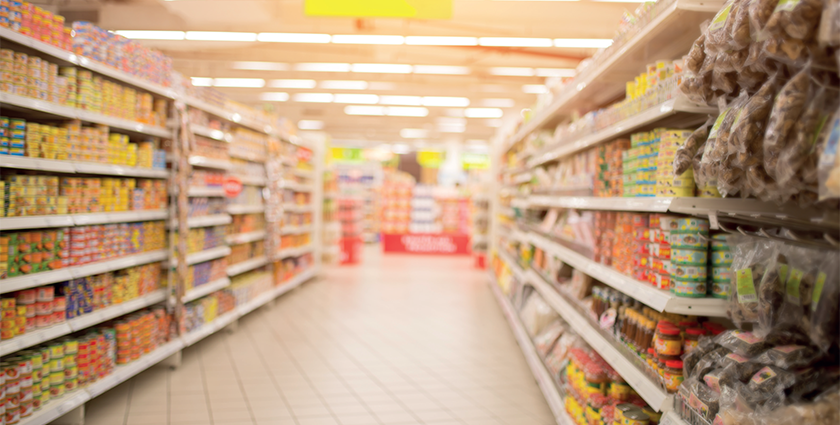 Seismic shifts in consumer behavior driven by the pandemic and its lingering after-effects, political and social unrest, labor and equipment shortages, the bullwhip effect on inventory, the highest inflation in a generation and a looming recession continue to wreak havoc on supply chains. Digital transformation across the entire supply chain of CPG brands and retailers, from planning consumer demand through sourcing, production, and transportation, is now mission-critical to building the resilience, flexibility and agility necessary to compete today and in the future.
Digital transformation is the practice of leveraging technology to improve and/or redesign business processes across a company. It includes automating manual processes, using data to make fact- vs. intuition-based decisions, and leveraging cloud technologies to integrate data, analytic applications, and access to all business operations, suppliers, and customers. Done well, it will save time, give everyone the information they need to make smarter, more timely decisions, drive collaboration and streamline operations.
While not a new concept, the urgency around digital transformation has skyrocketed. The firefighting mode that defined the last two and a half years is now being replaced by strategic, holistic and rigorous transformation roadmaps with aggressive implementation timelines. Globally, businesses are set to spend an estimated $4.4 trillion on digital transformation initiatives. In 2021, venture-backed supply chain management companies received $11.3 billion in funding, twice that of 2020 and 24 percent above the previous all-time high in 2019.
Supply chains are now being recognized as essential drivers of competitive advantage and differentiation. The National Center for the Middle Market reports that middle-market companies with a digital vision that is clear, comprehensive and guides strategic decisions average 75 percent faster growth than less digitally sophisticated peers. McKinsey's research indicates that the average bottom-line impact of successful supply chain digital transformations is plus two to five percentage points of EBITDA and that digital leaders in CPG and retail generated 3.3 times the Total Returns to Shareholders of digital laggards.
Digital transformation eases the pressure on supply chains in several ways:
More accurate demand planning
Forecasting substantially impacts business functions, and great forecasts require great data inputs. Starting with automated ingestion and integration of comprehensive, real-time, granular data, from both internal and external sources and layering on the application of advanced analytics exponentially improves forecast accuracy. The more comprehensive the data sets, and the more real time the feedback the more accurate the forecast, and the more rapidly an organization can react to changing trends. Artificial Intelligence (AI) and Machine Learning (ML) algorithms detect subtle changes and reveal emerging trends with greater speed and accuracy than humans with spreadsheets ever will. Local assortments and volumes can be optimized based on market-specific consumer demand, expected weather patterns, labor availability, re-openings and recovery and more. This type of agile and intelligent demand planning is essential in today's volatile environment and helps ensure the supply chain delivers the right products in the right amounts to the right fulfillment centers and stores.
Inventory insight & optimization
Better insight into demand sets the stage for optimizing inventory levels and locations. Out-of-stocks averaged 7.4 percent last year, equating to $88 billion in lost sales (NielsenIQ). Low on-shelf availability, whether physical or digital, is a major driver of shopper dissatisfaction and brand switching. Digitally powered and connected inventory management systems help companies manage inventory and fulfill orders across multiple channels. AI/ML models can reduce out-of-stocks by predicting in-store stock levels, writing suggested orders, triggering auto-replenishment, and suggesting substitutions in real-time. For example, customer acceptance of substitutions jumped more than 95 percent for online grocery orders after Walmart pivoted from a manual process for generating out-of-stock substitution recommendations to employing deep learning AI.
Supply chain visibility & collaboration
The global supply chain is complicated. According to Deloitte, a single global shipment through the network of cargo ships, ports, airlines, rail lines and trucking companies can involve as many as 30 businesses and up to 200 unique interactions, from manufacturer to final destination.
Foundational to digital transformation is centralized data that is real-time, actionable, and scalable to power advanced analytics that are accessible to all departments, suppliers, producers, shippers and retailers. It connects the entire supply chain and becomes the single source of truth for CPGs, suppliers and retailers. With self-service interfaces and dashboards, it serves as a platform for transparency and cross-functional collaboration by providing a holistic, cross-channel view of supply chain performance that allows real-time issue identification and resolution. Predictive and prescriptive analytics can be leveraged to bring insight to issues, evaluate scenarios and optimize solutions. McKinsey reports that a centralized, accessible resource that connects and creates transparent data, analytics, and insights across the supply chain typically improves fill rate by ten percent and reduces excess inventory by more than 30 percent.
Scenario planning & agility
Visibility is the foundation for agility, enabling companies to react quickly and confidently to shifting market dynamics. With predictive and prescriptive data-driven insights across the supply chain, companies stay one step ahead by building dynamic next-best-action models to support decision-making. Digital-twin supply chain simulations, supply chain optimization tools, and 'war games' allow rapid, multi-dimensional analysis and stress testing of scenarios and contingency plans. Fully digital control towers monitor end-to-end supply chain operations in real-time; with access to real-time data and advanced AI/ML analytics, anticipating disruptions, rapidly evaluating options, and taking action accelerates dramatically. This agility is key to creating a competitive advantage and delighting consumers.
Supply chain digital transformation is essential to meet the ever-evolving demands of the marketplace. It is a journey, not a destination. The data and technology necessary to begin that journey is available now. Not only will digital transformation ease current supply chain pressures, but it will also give CPGs and retailers the resilience, flexibility, agility and competitive advantage they need to successfully navigate future disruptions.
For a list of the sources used in this article, please contact the editor.
Barry Bradley is Head of Supply Chain at Crisp. A third of the world's food production is wasted before it reaches a consumer, and the food supply chain cannot keep up. Crisp leverages the power of the cloud to connect and normalize disparate data sources to provide real-time insights and trends. Food suppliers, retailers, distributors and brokers use Crisp to manage supply more efficiently, reduce waste and skyrocket profitability.
www.gocrisp.com