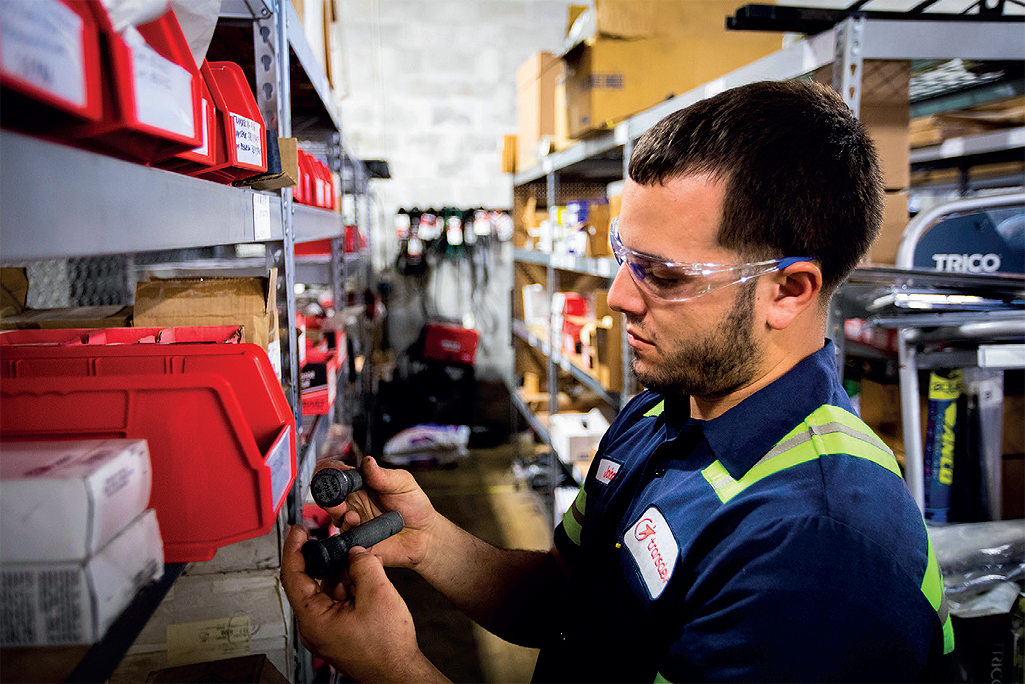 Helping empower passengers with the freedom to move safely and reliably
The largest private provider of transport in the U.S. continues to prioritize safety for its employees and communities by building trust and reassurance in its transportation services as we emerge from the pandemic into the future
When governments first put in place travel restrictions, Transdev U.S. set in motion solutions that would keep communities safely moving and ensuring people could continue to have access to mobility. "Safety is our highest priority. Transdev has a strong commitment to championing a health and safety culture for our passengers, employees and the communities we serve," confirms Samit (Sam) Doshi, Head of Procurement at Transdev.
This mega-business, which specializes in operating six transportation modes across the U.S., provides busses and shuttles for both public transit and school transport, paratransit, streetcar, micro-transit and autonomous vehicles from its fleet. It also supports 90 transit agencies, as well as several public and private healthcare providers for paratransit, call center and brokerage services in over 200 communities across the U.S. Transdev is additionally a key operator of streetcars, as well as railroad track and infrastructure maintenance in the U.S. According to Sam, by providing an expansive range of products and services, Transdev has a unique edge compared to its competitors for clients who are typically operating locally or regionally. "Clients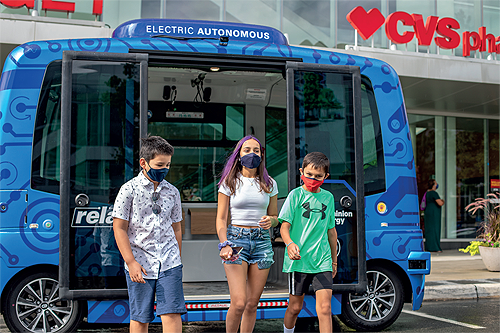 experience greater cost efficiencies through our ability to buy larger volumes of the same things that they all buy themselves. Our global presence enhances this ability to provide volume discounts. There are also more uniform safety standards across all sizes of our operations, which makes Transdev more reliable, and obviously this encourages faster technological and operational innovation for us to move the industry forward," he said.
With 15,000 dedicated employees across the U.S., and a net worth of $1.2 billion, Transdev is the largest private provider of public transport in the United States. The business is part of a global company that operates in 18 countries across six continents. "Transdev provides 200 million annual passenger trips that serve 200 cities and communities in the U.S.," emphasizes Sam. This accomplishment is fueled by safe, reliable and innovative solutions that serve the common good of its employees and communities; an accomplishment that continues to improve with the purpose of empowering freedom to move confidently every day.
Another impressive accomplishment that the company manages to sustain involves its savings. Sam candidly notes that the company focuses on using its savings to continuously reinvest into the growth of its business. This in turn creates more volume for its suppliers while increasing growth for Transdev, which leads to adding new clients and operations. Another area it funnels savings into is operator optimization which allows Transdev to offer competitive pricing to its client partners. Lastly, Transdev invests in pushing innovation in fields such as autonomous vehicles, digital technology, and implementing robust safety programs to support not just the company's growth, but the growth and progression of the entire industry to new frontiers.
Going Lean
But how is such an ever-growing company able to keep up the pace when it comes to supply chain efficiency? Sam elaborates that there are three primary efficiency strategies that have been implemented at Transdev U.S. to which much of its supply chain and material management success is owed. Firstly, the incorporation of Lean methodology. Through its maintenance department, Transdev has implemented a strong Lean program in which one of the key principles is to reduce waste and process inefficiencies. "When applied, we use Lean practices to constantly determine how to better organize our inventory rooms, shops and to manage what we have on hand versus what is on-order," highlights Sam. As a company, it has found that investing in cutting-edge software can only work if all its counterparties are willing to participate equally in the investment and usage. Sam indicates that this presents a challenge for Transdev because the company is supported by multiple local suppliers, which means that the investment becomes unrealistic and leads to the company pivoting its focus on its own supply chain management behavior to improve asset management efficiency.
Secondly, the business practices Just in Time (JIT) inventory management contribute to the company's success. Many of Transdev's facilities do not own excess real estate to house large-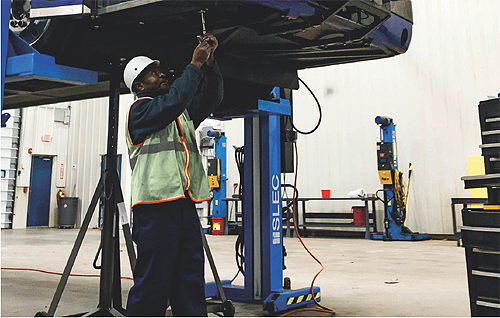 part inventories, while the company oversees a diverse fleet with no short-term opportunity for consolidation. This means that it must be smart about how much it stocks and how frequently orders are made. "This is why we only stock the most frequently used components or components which are particularly hard to come by and order the rest using a JIT model, resulting in leaner inventories and more real-time consumption of the parts we order," says Sam.
Finally, Transdev advocates for healthy supplier relationships. "Our suppliers, whether large or small, are our greatest assets," Sam explains. "We strive to maintain healthy relationships with our vendors and service providers with a combined objective of ultimately providing reliable service to our riders." For Transdev, its suppliers are both proactive and innovative partners who actively participate in providing levels of visibility and communications regarding issues that might impact its supply chain (like component shortages for example). These practices within its relationships enable strong supply chain efficiencies.
"To further evolve our supplier landscape, we also implemented a much stronger supplier risk management program that allows us to better know our counterparties from a financial, ethics and compliance perspective," Sam adds. "This program provides us with useful data to pre-empt any possible supply issues we could run into and gives us insight into the companies we are working with. We also upgraded our corporate social responsibility and sustainability commitments and are asking our suppliers to practice the same principles as we strive to."
Having said this, being an innovative company in an old-school industry means that Transdev still makes traditional demands on its suppliers. It looks for quality products and solid services at a low price from businesses that brand themselves with a sense of innovation, evolution and long-term growth.
This allows competition for new and exciting business to strive towards bringing about cost efficacy to an industry that is predominantly funded by taxpayers. When it comes to relational developments, the company tries to develop relationships with strong secondary suppliers in categories that present the most opportunity for growth in the manufacturing and assembly spheres. This is owing to the fact that volatile industries are beginning to fade as their technologies become increasingly obsolete.
However, even though the company implements a water-tight practice to ensure relationships with its suppliers flourish, it has to be equally confident in its approach to enforcing effective solutions regarding supply chain volatility, especially in light of Covid-19 consequences. Sam elaborates that while it is convenient to have a one-stop-shop for many spend categories: "Our ability to house limited inventory at most of our locations means that our corporate resources partner with our operational resources to stay on top of alternate supply options and keep our suppliers aligned with our inventory situations across all our locations."
Valued suppliers
It is interesting to note that the impact of Covid-19 did not create a massive parts shortage for the company, despite it being the largest spend category. It took a team effort between maintenance, materials management and procurement to prevent this. When it came to logistics companies increasing their efforts to support the rapidly growing needs of ecommerce, Transdev ran into more delivery issues rather than supply issues, and of course it did not help that there was a shortage of drivers during 2020.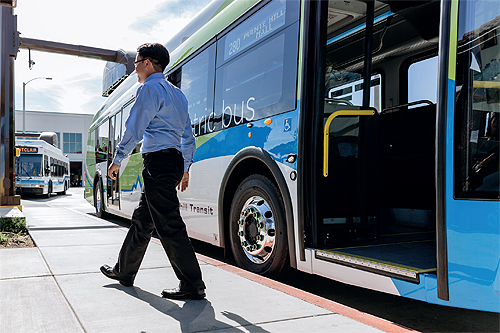 In fact, one of Transdev's biggest pandemic challenges was sourcing adequate quantities of quality PPE. Key supply partnerships such as Zep Manufacturing and Imperial Supplies helped to keep Transdev stocked as quickly as they could source hygiene items like hand sanitizer, spray disinfectants and nitrile gloves. "Our vendors did most of the heavy lifting to validate quality products and we are so grateful to them," Sam highlights, "but even they had their challenges in supplying products in the early stages of the virus. So, to overcome this, we partnered with local suppliers known to our locations, finding ways to help them scale and support us nationally. They then chipped in to help our frontline and essential employees in providing PPE to buy and keep themselves and the public using our services safe."
As it was for many companies, hand sanitizer and masks were the most difficult commodities to source. To overcome this obstacle, Transdev partnered with a nutrition supplement company and local distilleries who specialized in making food products and fine spirits who then branched into producing hand sanitizers and supplying the company exclusively. Masks on the other hand were a little different. As head of procurement, Sam had to re-learn very quickly the basics of importing goods in order to work with one of Transdev's largest e-Bus manufacturers with a significant presence in China to procure substantial supplies of masks at a fair price. It also made some purchases directly from suppliers in Hong Kong to build an inventory of masks in a highly volatile market.
Now that more knowledge is available on how best to cope with the virus, Sam says that as the company moves into 2021, it can see the impact of the pandemic wearing off on the shipping industry, and that from a supply chain perspective, business appears as though it will return to normal, with some exceptions related to products driven by microchips.
Continuing the positive theme, these measures of learning to work alongside a pandemic while prioritizing employees and the public have only buttressed Transdev's ethos of looking after its community. Transdev believes that when it cares about its community, great things happen and one of its recent projects in supporting its community has involved transforming Foothill Transit's new transit center into a vaccination center. Ibrahima Toure, the South West Regional Vice President, commented that since the center which opened March 2020 has not been used to its full capacity since the pandemic, it made perfect sense to repurpose such a great space for a vaccination center to help its local community.
Innovative solutions
Sam emphasizes that all of Transdev's impressive achievements, especially during the pandemic, would not be possible without the people involved in the business. "We are a services company. Although we do have a strong people culture at Transdev, we constantly see efforts across the enterprise to increase, validate and socialize the accomplishments of our drivers, operations management and corporate staff – all who are really our unsung heroes," Sam informs us. "In a way, the impact of the pandemic further strengthened our culture and commitment to each other as co-workers," he added.
In light of this, Transdev is looking forward to overcoming the consequences of the pandemic in the upcoming year and to provide dependable and innovative solutions to an industry that is continuously evolving. With many of its suppliers having been impacted by the challenges of 2020, 2021 will be a year of stabilizing its supply chain in the spend areas that were most disrupted, while still striving to find new opportunities and partners to rebuild in areas where it lost reliability. "We will be looking for more supplier innovations, specifically in the e-commerce space. Increasing partnerships with suppliers that offer robust e-commerce solutions will enable us to gain more visibility over our entire supply chain," said Sam. Of course, these ambitions are on top of its own challenges that the industry's natural growth will likely impose. For Transdev, a particular pinch point that the company could do with a quick innovative fix is the replacement of traditional diesel engine with electric vehicles. However, in Sam's opinion, it is clear that EVs are here to stay. Despite the innovation that fuels the industry, mass transit will be an area that takes slightly longer to convert from old diesel tech to new EV tech, owing to the existing investments and useful life of existing rolling stock.
Transdev will continue to be a pioneer in its industry. Moving forward, its goal is to help its clients provide transit systems that are appealing, convenient, and integrate networks that actively help people who choose to ride. "In cities across the U.S., we are helping clients move toward making public transit equivalent to the city's lifeblood, circulating and connecting riders safely to the people and places they care about," Sam concludes.
Transdev U.S.
www.transdevna.com
Specialty: Private public transport operator